How do you know that you've found the right baby crib mattress? There are many things to consider when you are about to have a baby. There are also many things to purchase. From a carseat to clothing to a bassinet or crib. Many considerations could go into your baby's sleep.
Where will they be sleeping? With you or separately? Will you be co-sleeping or will you be putting your baby in another room from the day they are born? Have you thought about your crib? When it comes to your baby's crib, the matter of choosing your baby crib mattress is very important.
You may also like: How you know you're ready for a baby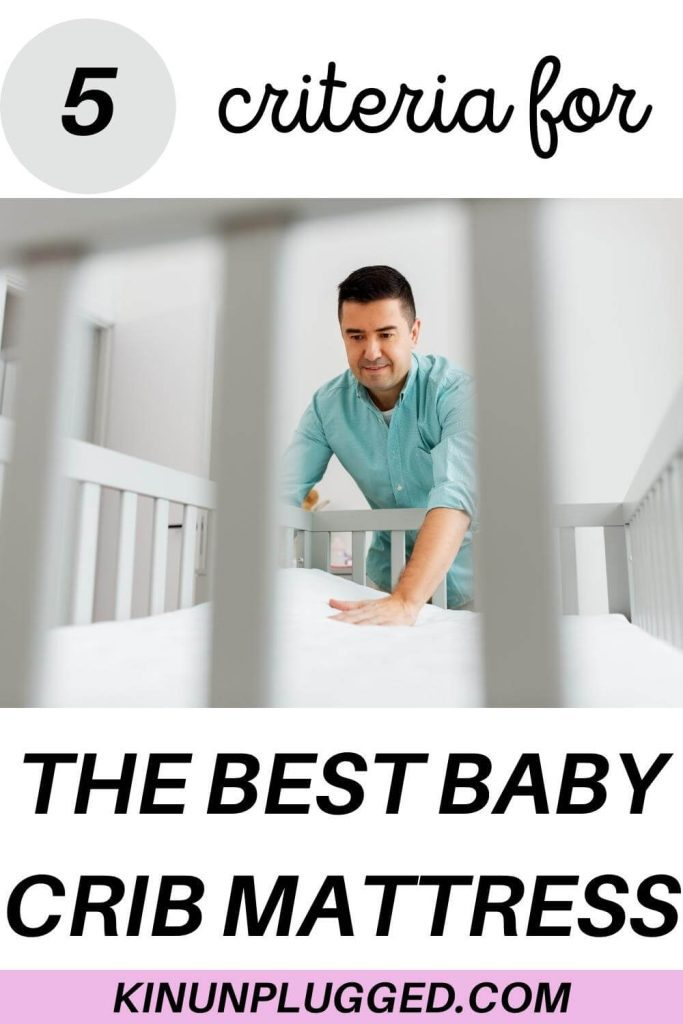 What type of mattress is best for your baby?
Generally, crib mattresses will either be innerspring or foam. You know what a foam mattress is like. An innerspring mattress is a mixture of foam and coils. There are also double-sided crib mattresses which have coils on one side and strong supportive foam on the other side.
Is a foam or coil mattress better for your baby? Either of these are perfectly fine and will be best for your baby as long as they tick the following boxes as well.
5 Simple things to look out for when choosing a baby crib mattress
1. Firmness
Should a baby mattress be firm or soft? A firm mattress is the best option. This is because a soft mattress poses health risks for your baby from Sudden Infant Death Syndrome (SIDS) to suffocation. A soft mattress also does not provide sufficient support for your baby's still-forming bones.
How do you know if your baby's mattress is firm enough? When you press down on the mattress with your weight on your hand, the mattress should not take on the shape of your hand and it should also immediately go back to its original shape when you take your hand away.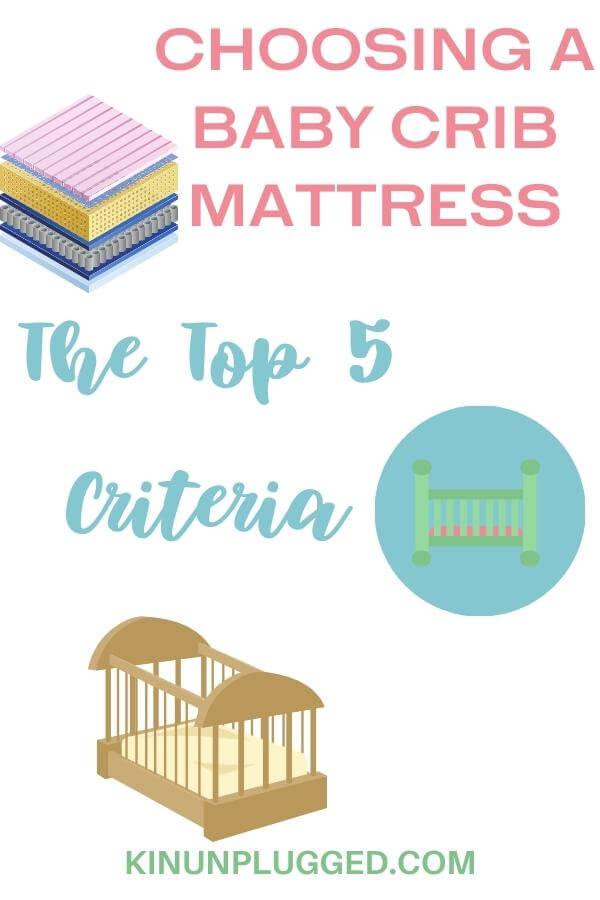 2. Hypoallergenic
You cannot test this criteria before purchase, of course. You can only go by the labelling on the mattress. Make sure you look for the words 'Hypoallergenic' or 'Anti-allergy'.
3. Odour and stain resistant
Saliva, pee, vomit, milk. That is to name only a few of the things that could end up on your baby's mattress. It could become very easily stained and, unfortunately, if you do not choose an easily cleanable mattress, you could be stuck with those stains and resulting odors permanently.
4. No gaps
You must watch for how well the baby crib mattress fits the baby crib. Once placed in the crib, there should be no gaps left around the edge of the mattress and the inside of the crib. This is to make sure that no objects can get stuck in those spaces and become choking hazards to your baby. There should not be space for anymore than two of your own fingers around the edges or else your baby could get trapped in that gap and it could pose a suffocation risk as well.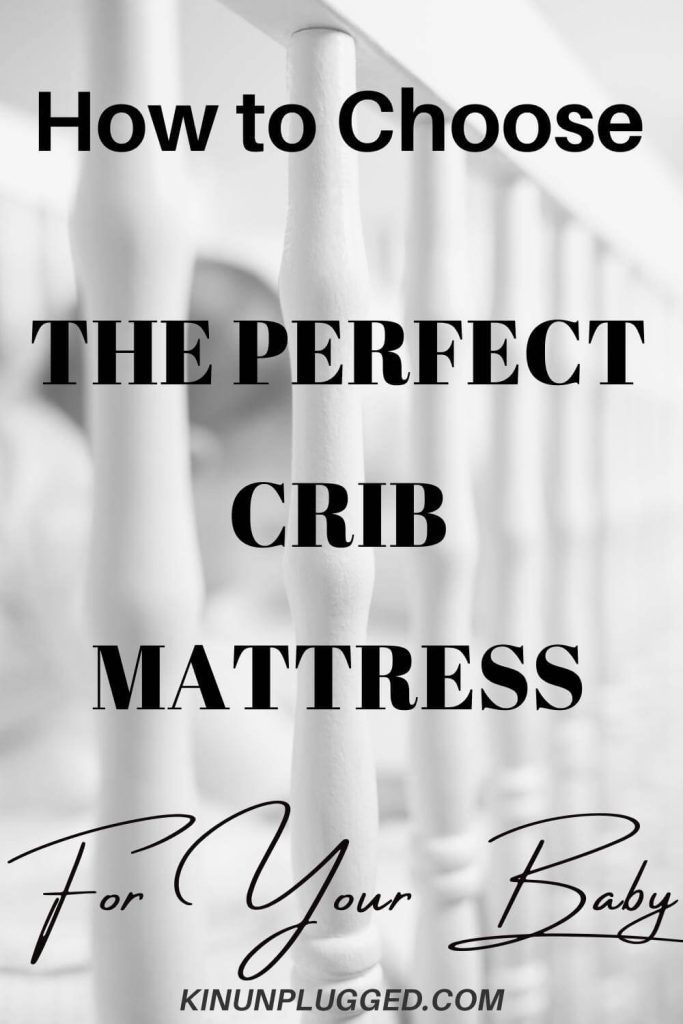 5. Mould risk-free
It might be difficult to tell if the mattress you are purchasing is mould free. However, you can start off right by getting a brand new crib mattress that is labelled 'mould resistant'. It is then up to you to take the necessary steps to ensure that the mattress remains mould-free.
You may also like: 7 Ways to tackle baby sleep-crying
How thick should my baby's mattress be?
A baby crib mattress should be at least 3 inches thick and no thicker than 6 inches. Most crib mattresses are about 6 inches thick. A foam crib mattress will usually be a little thinner than a coil mattress.
Is memory foam bad for babies?
Memory foam is soft. A soft baby mattress means that it does not provide the firmness that the best baby crib mattress should give.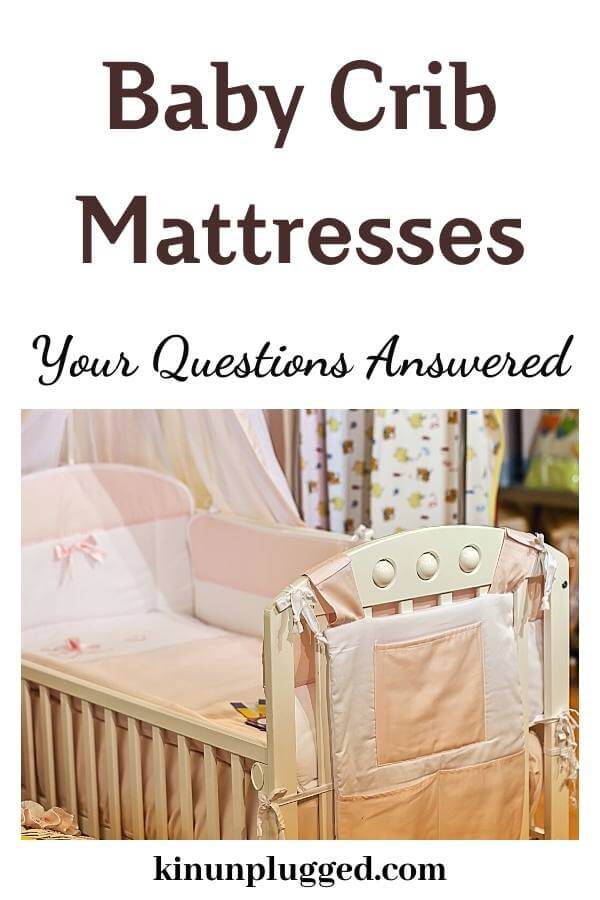 Do all baby mattresses fit all cribs?
No. That is why it is important to check the fit of the mattress for yourself. It is also especially important if you are receiving the crib and mattress as a hand me down, for example, and are unsure if they came together or not.
Which brand of crib mattress should you go for?
Take all the above information into account. You will find, looking online, that the brands that appear to come most highly recommended include the Naturepedic crib mattress, the Graco Premium foam crib mattress and the Newton Wovenaire brand. Choose carefully as you will find that even some of the most highly customer-rated mattresses are made of memory foam.
What were your considerations when purchasing the best baby crib mattress?
Please follow and like us: