As Black breastfeeding week commences, I've been reflecting on my own journey.
There was never any question in my mind about whether or not I would breastfeed. Infact, I didn't even consider the possibility that I wouldn't produce enough milk or that I might have some latching issues.
I had some doubts in the first couple of weeks that I was making sufficient milk but I was feeding around the clock anyway (literally!) and she never seemed like hunger was specifically a problem for her. I did have latching issues where she was pretty much latching only to the tip of my nipple and I was struggling with the agony of that for almost three months before I found the nursing position that helped her latch the best and then I really fell in love with our nursing time.
I was fortunate enough to have my mum around for extra support and thanks to her, I didn't give up when I felt at my lowest during breastfeeding. Oh and being on the BabyCentre app and seeing that I wasn't alone in the latching struggle made a great difference too. Honestly, if I'd listened to the other voices I had around me in that first month or so, I'd have thrown in the nursing towel completely despite knowing that it's hardly ever an easy journey for anyone in the first few weeks. I'm so glad I didn't listen.
I'm grateful for the black breastfeeding week movement and the accompanying hashtag on social media has shown me how little I do see of black breasts in the context of breastfeeding. I saw the hashtag on Ms Raye's profile. Stop by and show her some love. Her posts are always awesome. Got me doing some reading online as I tend to do and I found a wealth of very interesting information including quite a bit of research that even links social class to views on breastfeeding.
Current to decades old research says that the incidence of breastfeeding is highest among Asian women and lowest among black women. Apparently, also, working class women tend to feel bad about their bodies when they're breastfeeding while middle-class women take pride in their bodies when nursing as the vessels through which their babies were birthed. Even if they are struggling with breastfeeding. This may, of course, be truer in certain cultures and maybe areas of the world than others but interesting all the same.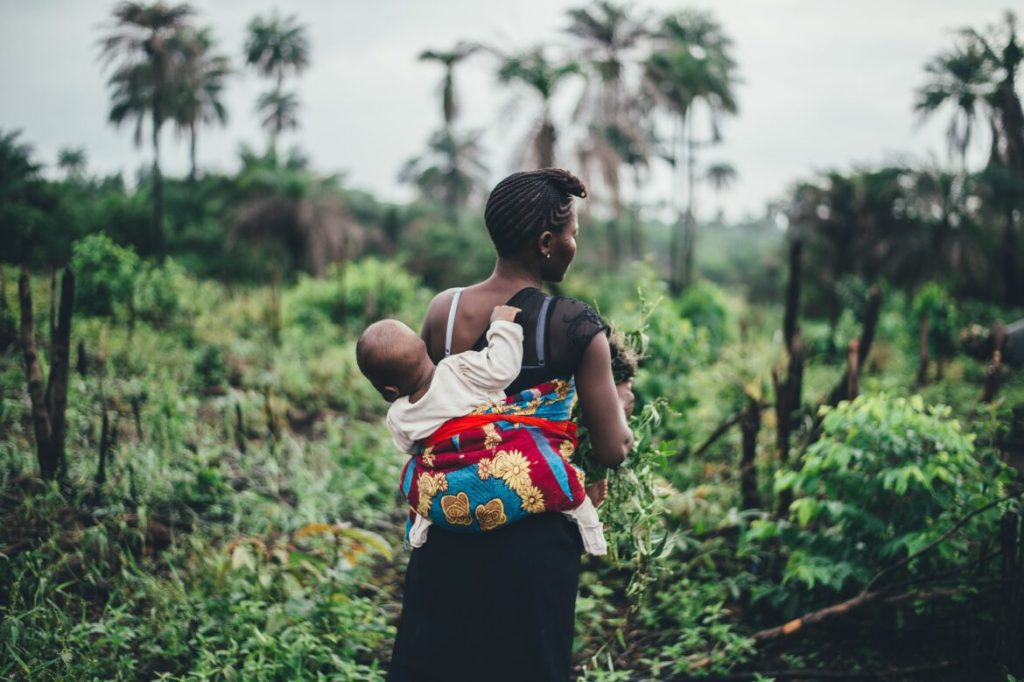 I also didn't know that during slavery, black women were bought and used as wet nurses for their slave owners' babies. This means that they were used to breastfeed their slave owners' babies. Even at the expense of breastfeeding their own babies. Some people think, seemingly mainly in North America, that the stigma around breastfeeding in the black community may have its origins in this.
Ideally, women should be taught early on in their pregnancies how important it is to breastfeed if they are physically able to. This gives them time to prepare themselves mentally for it and make a decision to stick it out no matter how tough it may seem for some when they first start out.
The first few hours in hospital, in my opinion, could make a world of difference to a mother's decision. It would have been wonderful to have the support of a nurse or midwife on my first night in hospital, teaching me how to initiate nursing, a few different nursing positions and guiding me through the various things I could try if I didn't think I was producing enough milk. No one spoke to me about anything and I felt like I was muddling through it all based on what I'd read and seen online. This may not be the case in all UK NHS hospitals but it was certainly the case when I gave birth a year ago at the specific hospital I used.
Breastfeeding has honestly been the most convenient thing I could ever have done when I think of all the times outside of the house when I haven't had to worry about rustling something up for my baby to eat. Also convenient considering all the times she was unwell and couldn't eat properly and all she could have comfortably was breastmilk. Sticking it out till it became second nature was the best decision I could have made for my whole family.
I'll miss that convenience. If you're ever unsure about whether to breastfeed, think of it like this: it could become the reason why you're able to move about easily with your baby and it could be your guarantee that your baby won't be hungry when they're unable to eat anything else. There'll be so much more to appreciate. I promise.
Are you a black woman who's battled with yourself and/or others about whether to breastfeed or not? What decision did you make and what were your reasons?