Wreaths can make your home look so much more welcoming from the outside. Of course, I included them in the list of ways to add a festive touch to your home. If you are a fan of do-it-yourself projects, you've probably made a wreath or two or you would like to. I've got an incredible list of cheap, easy and quick wreath tutorials for you to try out. All these tutorials require 6 supplies or less!
Whether you are looking for a burlap wreath tutorial or a ribbon wreath tutorial, there will be something here for you. The beautiful thing about wreaths (apart from their appearance) is their versatility. You can have one for every season of the year and also for different special occasions throughout the year. It's a special way to share your celebratory spirit with the world if you choose to put it outside your door.
You could also hang it up inside your home for just yourself, your family, and any visitors to your home to enjoy. The best part? You don't have to spend too much time or money on them but they can still be gorgeous.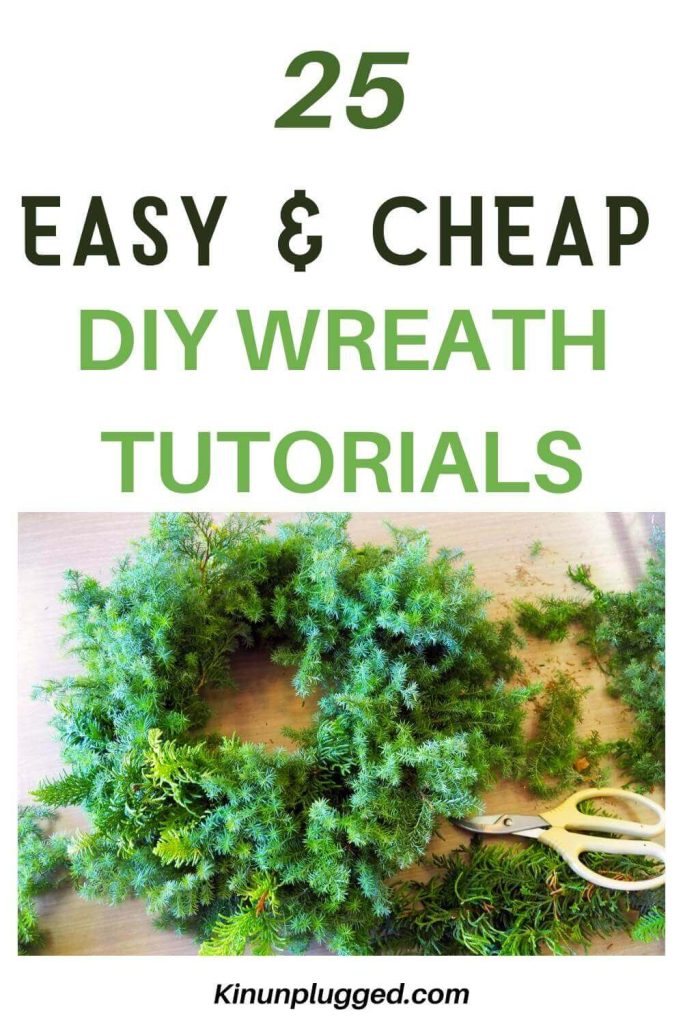 25 Festive Wreath Tutorials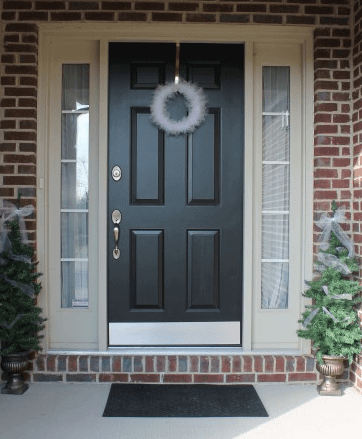 Cost: $5.50
Supplies: White tulle (2 yards), Foam Wreath, Scissors
Supplies: Foam packaging, Large bowls for tracing, Ribbon, Craft knife and/or scissors and/or garden snips, Pine cones and acorns, Glue gun or strong adhesive glue.
The packaging and ribbon were upcycled and the acorns and pinecones were found!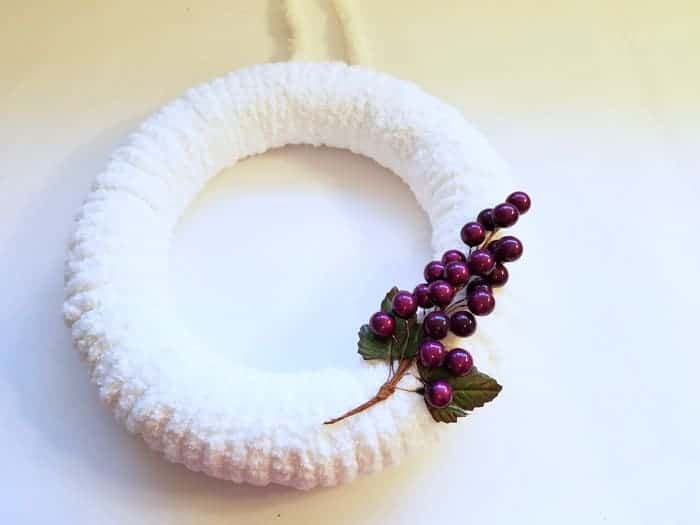 Supplies: Foam Wreath Form 12″-14″, Chunky Chenille yarn, Hot Glue Gun, Grape Cluster Picks, Scissors, Satiny ribbon for hanging
Time: 30 minutes or less
Supplies: Pine Cones, Willow Wreath, Hot Glue Gun, Burlap Ribbon, White Paint, Paint Brush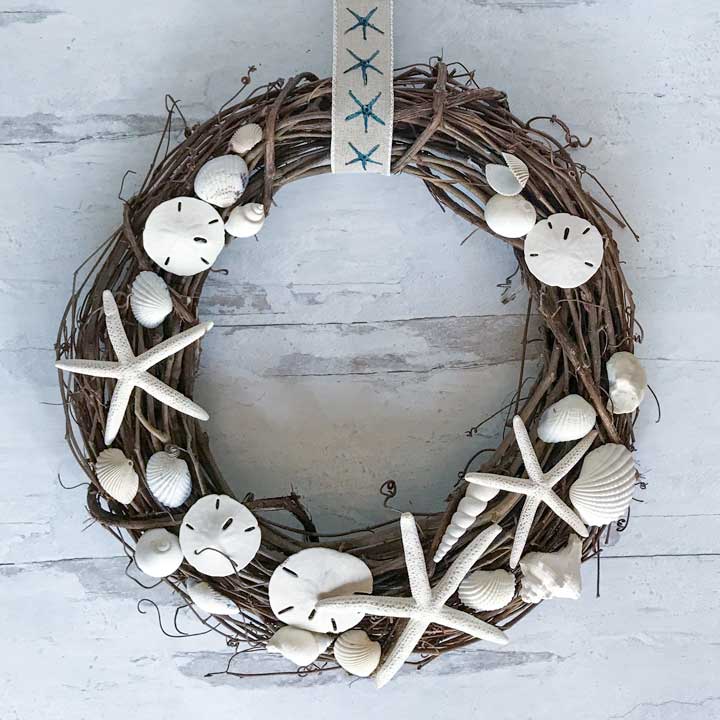 Supplies: assorted seashell in different sizes, 3″ – 5″ white finger starfish, 16″ – 18″ grapevine wreath, hot glue gun and hot glue sticks, beachy wired ribbon (I used 1.5″ width)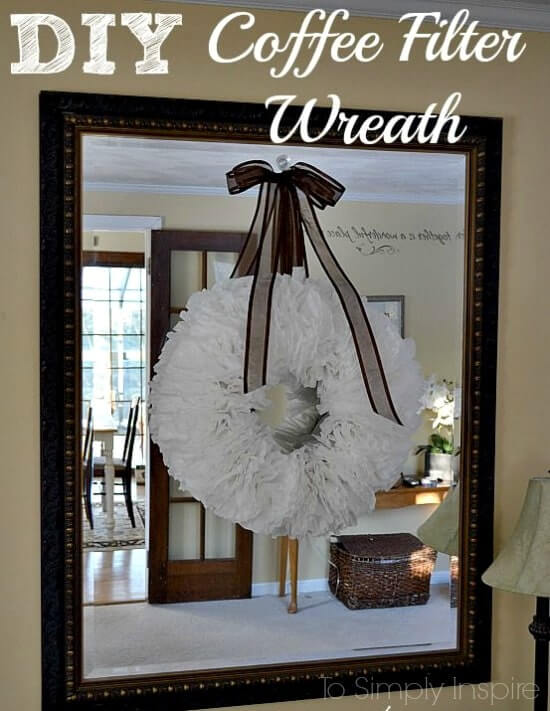 Supplies: 6 ft 3/4″ Pipe Insulation, 100 ct. of Coffee Filters, Wire Coat Hanger, Glue Gun, Glue Sticks, Ribbon, if you want to hang it
Cost: $5.43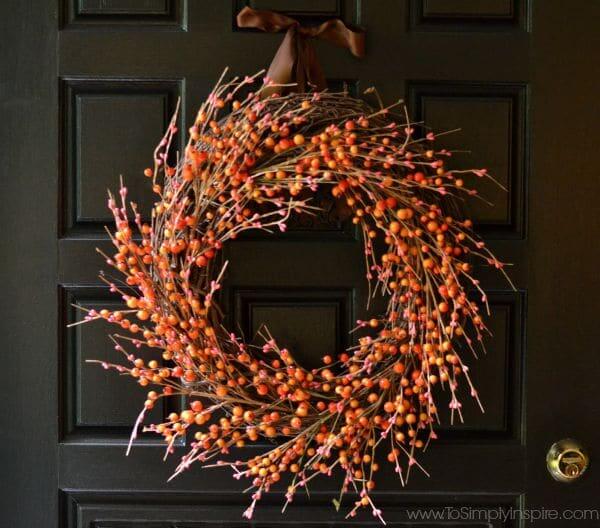 Supplies: Pair of wire cutters, 1 14 inch Grapevine Wreath, 8 stems Orange/Red Berries, 1.5 inch Brown Ribbon or other color of choice
Time: 15 minutes
Have you been searching for tutorials on how to make a flower wreath? This is such a pretty wreath and it works perfectly for occasions like Valentine's Day.
Supplies: Heart wreath frame, Floral wire, Faux flowers, Garland (Lamb's Ear or Eucalyptus), Wire cutters, Hot glue gun.
Supplies: Buffalo plaid material, Styrofoam wreath, Flat ornaments, hot glue, and seasonal decor.
This ribbon wreath tutorial can work for any occasion if you just switch up the ornament used in the tutorial.
Supplies: Wreath Form Ring, Ribbon – 2 rolls for the body of the wreath plus ribbon for the bow, Red Truck Ornament or other embellishment, Glue Gun
Time: 5 minutes
Cost: $5
Supplies: 14-inch Metal Wreath Form, 5 Feather Boas in Mardi Gras Colors, Mardi Gras Mask, Mardi Gras Beads, Hot Glue Gun
Time: 10 minutes
You may like: Easy family traditions to establish today
Supplies: Mod Podge Matte, Glitter, Foam Wreath, Push Pins, Ribbon, Cupcake Liners
Time: 30 minutes
Supplies: Colored cardstock paper, Pencil, Scissors, Craft glue, Burlap ribbon, Poinsettia Wreath template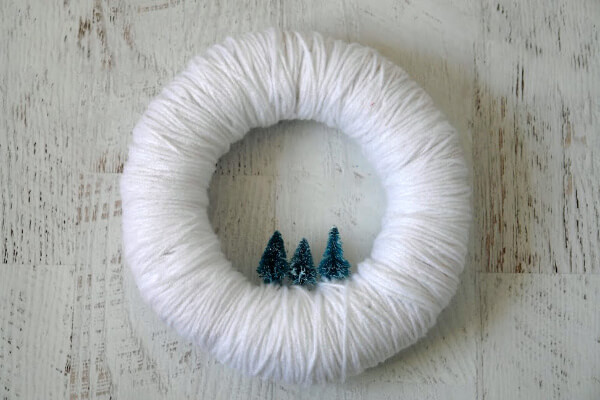 Supplies: White Yarn, Straw Wreath Form, Small Christmas Bottle Brush Trees, Hot Glue
Time: 20 minutes
Supplies: wire ring, twigs in assorted sizes, copper floral wire, gold beading wire, leather cord, hot glue
Supplies: 6 miniature artificial Christmas trees, duct tape, wire, decoration, ribbon or wire for hanging
Supplies: Styrofoam wreath form, Chunky white yarn, A bunch of faux floral stems in sparkly wintry colors, Glittery silver ornament, Hot glue gun & sticks, Ribbon
You may also like: Family Gift Exchange Ideas
Supplies: Floral Wire Cutters, Grapevine Wreath, Magnolia leaves in floral bunch
Time: 15-20 minutes
Supplies: 6″ embroidery hoop, Linen or other fabric, Scissors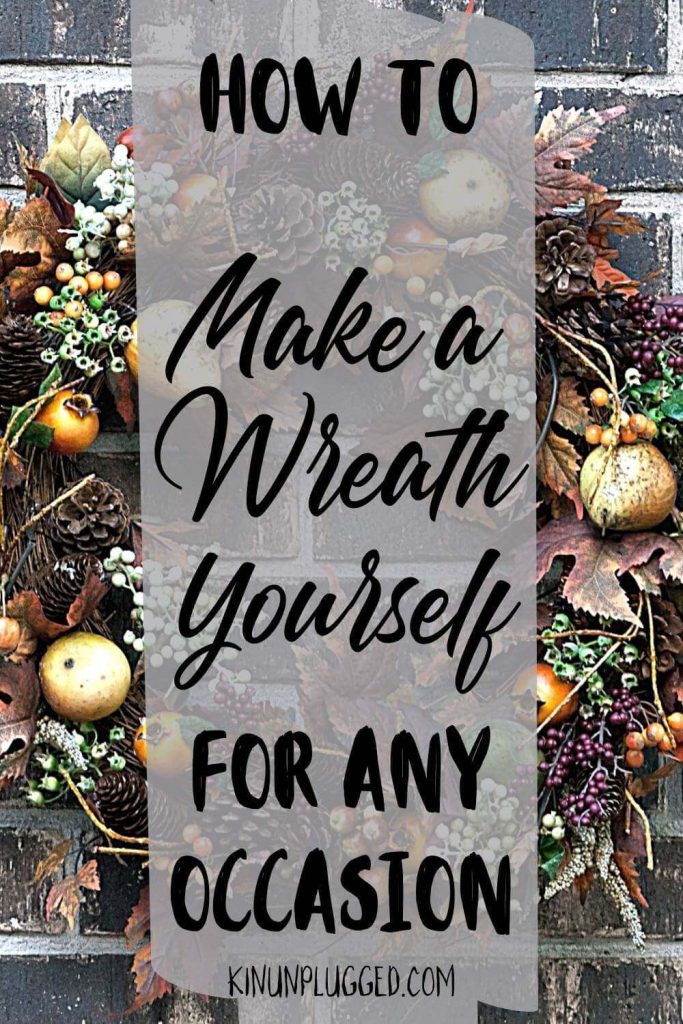 Supplies: Sunburst grapevine wreath, 10-15 stems of silk forsythia stems, 22- gauge floral wire, Wire snips, Hot glue gun (optional)
Supplies: Yarn in whatever colors you like, Pom Pom Makers, Foam Wreath Form, Sharp Scissors, Pins
Time: 7 minutes
Supplies: Grapevine wreath, Eucalyptus stems with wire inside, Wire cutter, Twine string
Supplies: Floral Wire, Wire Cutters, Small Grapevine Wreath, Hot Glue Gun
This Dollar Tree wreath tutorial works for any kind of flowers you choose to use.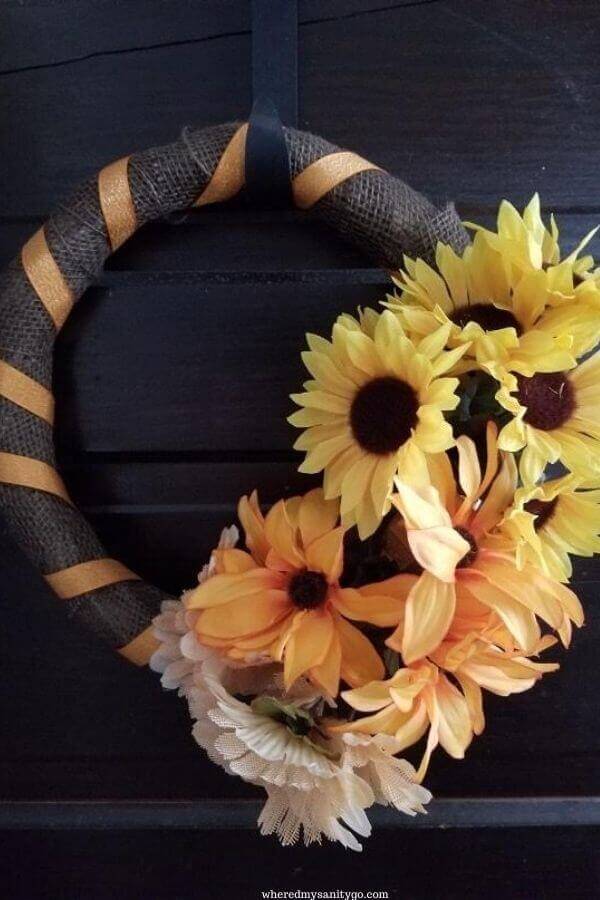 Time: 5 minutes
Cost: $6
Supplies: Wreath, 3 different types of Fall colored flowers, Burlap ribbon, Orange ribbon
Cost: $2
Supplies: Neckties, Wreath Form, T Pins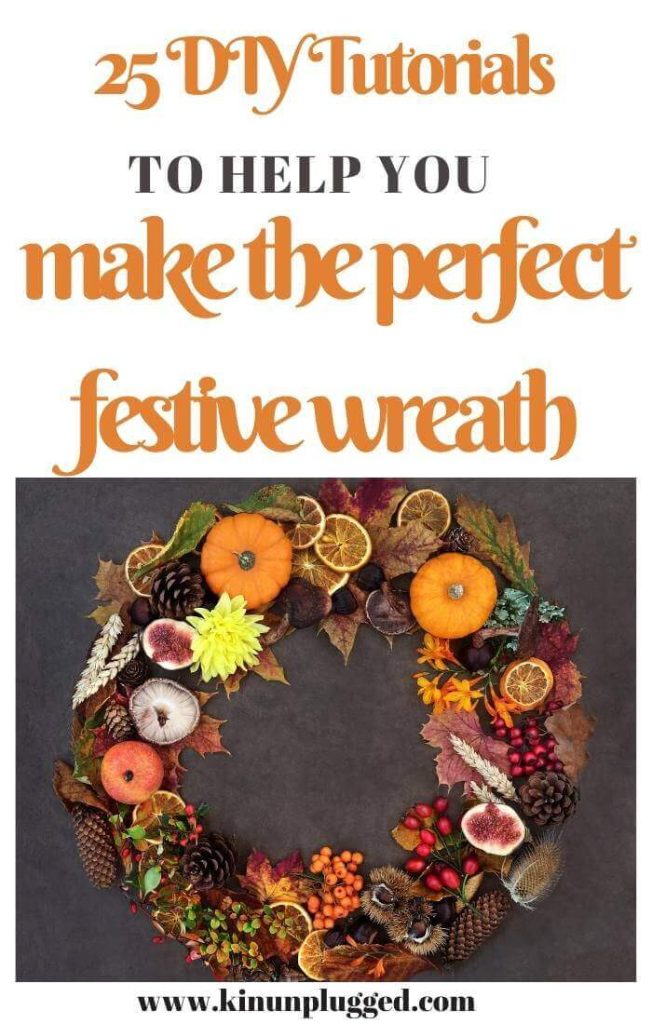 Which of these wreaths do you think might be the easiest for you to make?
Have you made your own wreath before with very few supplies and in no time? Share your guide or suggestions below!