Family gift exchanges, while fun, can become just as tasking for everyone as any of their kind of gift-giving. Coming up with Christmas gift exchange ideas for family, for example, can cause some amount of stress even when you think you know your family members very well. You may find it more worth your time as a family to come up with family gift exchange ideas that aim to create memories and not simply accumulate material possessions. 
Here are family gift exchange ideas if you're stuck. Some of these suggestions are more like alternatives to family gift exchanges as they present cheaper and sometimes more non-traditional ways to show a family member that you care. If you're wondering what to do instead of a gift exchange, you have some options here. They also work for any family celebration from Easter to Christmas.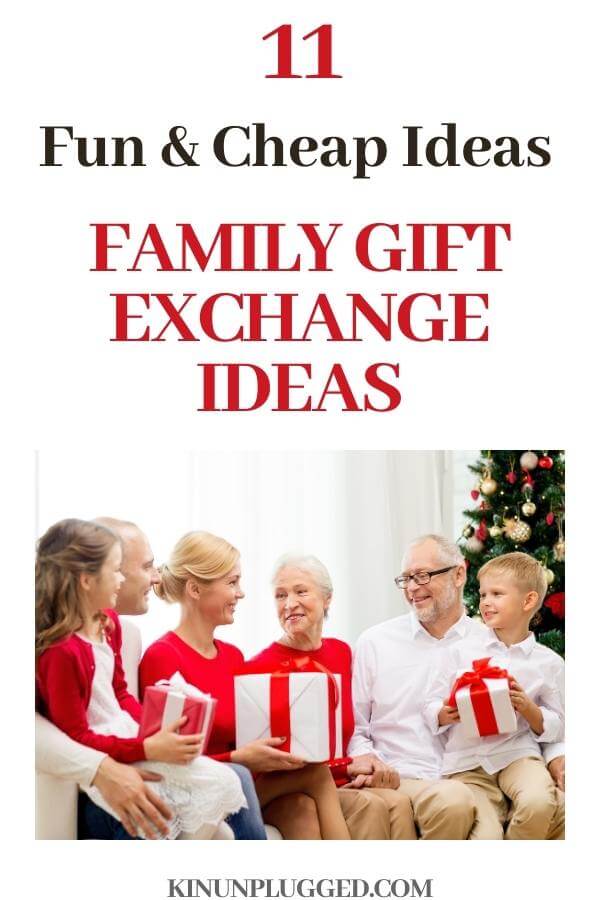 11 Family gift exchange ideas and alternatives to gift exchanges
Family experiences
Organize a family experience like a holiday or a day out together doing a specific team-building activity. Any activity you choose, whether intended to be team building or not, will give your family the opportunity to bond and create memories together. Memories like this are often more treasured than material gifts. If everyone enjoys it enough, a family tradition may be created out of it and it could become an annual family event.
You may also like: How to create valuable and long-lasting family traditions
Wishlists
Create a wishlist so that everyone knows exactly what everyone else would like. This way there is no doubt in anyone's mind about whether gifts will be appreciated or not. This is one of those family gift exchange ideas that may seem lazy to some but is really time-saving and cost-effective as no one will be wasting time trying to figure out what people want and money will not be spent on items that people do not appreciate. 
Exchange ornaments
If it's Christmas you're working towards, it's Christmas tree ornaments that you could all exchange as a family. If it's Easter, you could exchange little ornaments like decorative Easter eggs that represent the season you are all celebrating. And so on! You can try this out this year instead of exchanging Christmas gifts.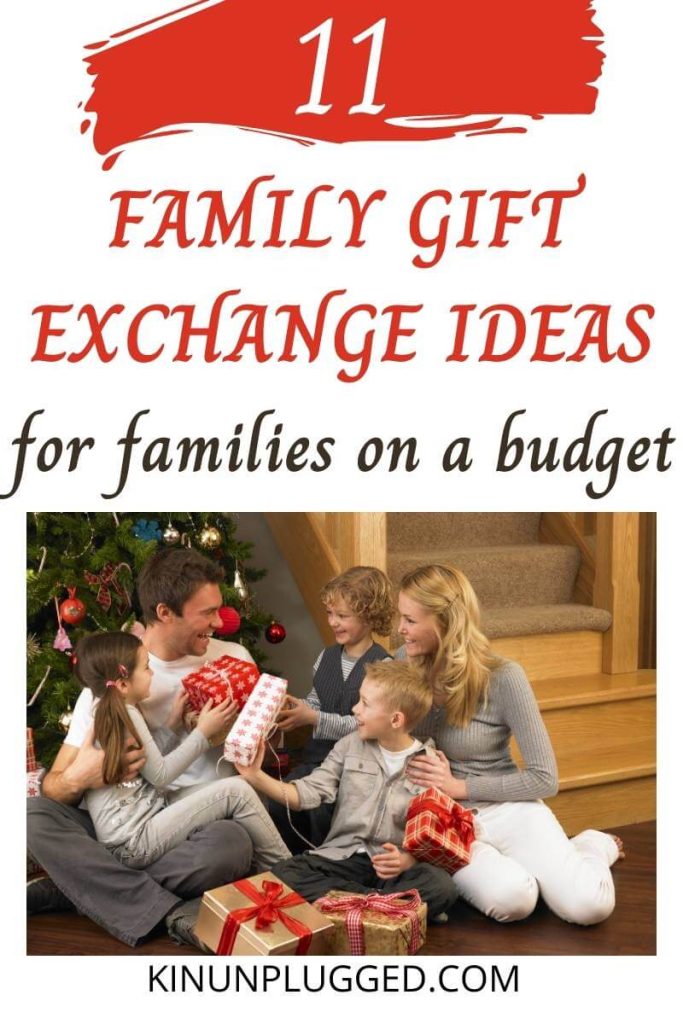 Pick a charity and donate as a family
Different causes hold different places in everyone's hearts. Pick out a charity dedicated to a cause that everyone in the family truly cares about. Each of you donate an amount of money towards the charity. Rather than buying gifts for each other, you can contribute towards a worthwhile cause as a family. This is an excellent one of those Christmas gift exchange ideas for big families. You could come up with quite a large amount if you all put some money together and it saves you all the time of organising a large gift exchange for your big family this year. 
Themed pajamas exchange
Depending on the occasion, rather than buying general gifts for each person, you could opt for some themed Christmas gifts of pajamas instead. Pajamas are a cute way to go. Use the theme of the occasion and all of you dress in identical or similarly-themed pajamas for a night. Spend the evening together chatting and taking photos to create some unique memories to look back on.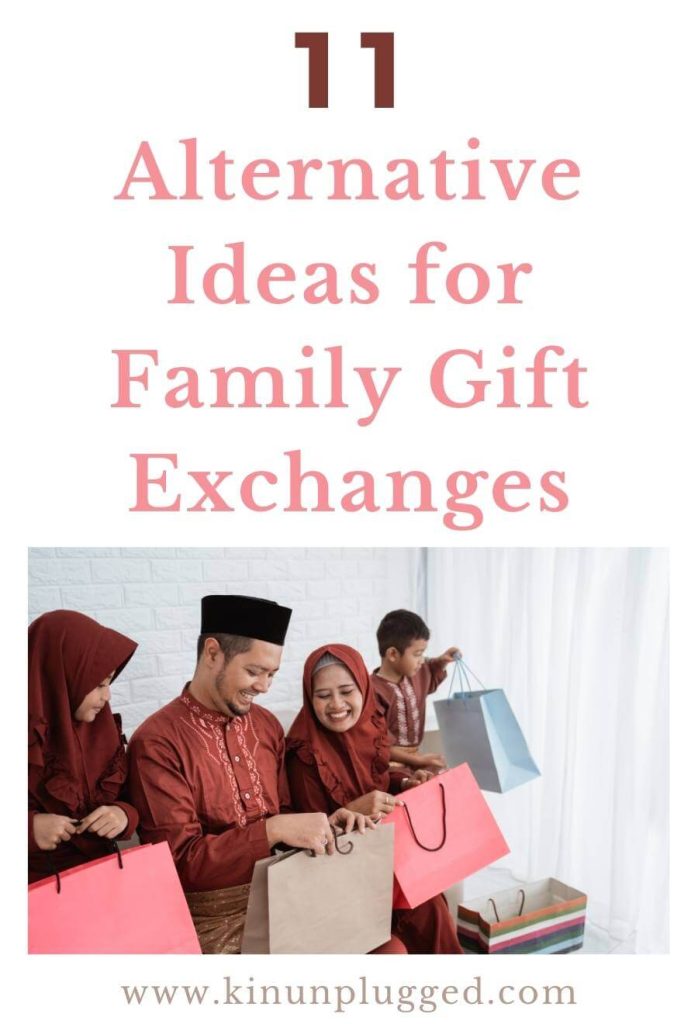 Walk down memory lane
Cut out any themes and gifts altogether and focus on the memories you have already made. Look through old photos, reminisce on past family trips and previous family holidays and gatherings.
Set up a treasure hunt
This could be one of the most budget family gift exchanges you will ever experience! Setting up a treasure hunt means that you could all be looking for anything from pieces of chocolate to pieces of jewellery. It all depends on how much you would each like to spend. 
DIY it
Decide that for this occasion of gift exchanges, your family will only give gifts that you have each made yourselves. The gifts do not have to cost much and the receivers of each gift will appreciate that the gifts were made by hand.
You may also like: The Ultimate Gift Guide for Your In-Laws
Bare your hearts
How about no material gifts this time? Just heartfelt letters or words letting each family member know how much you all mean to each other.
Focus on the children
Have a lot of little children in the family? Make it all about the children this holiday. If you are looking for family Christmas gift exchange ideas for a big family on a budget, this can sometimes make a lot of sense. The children in the family naturally look forward to receiving and giving gifts. Focus on helping them to pick out gifts for each other and wrapping them up. This makes the occasion fun for them but also takes a little bit of the pressure off the adults in the family.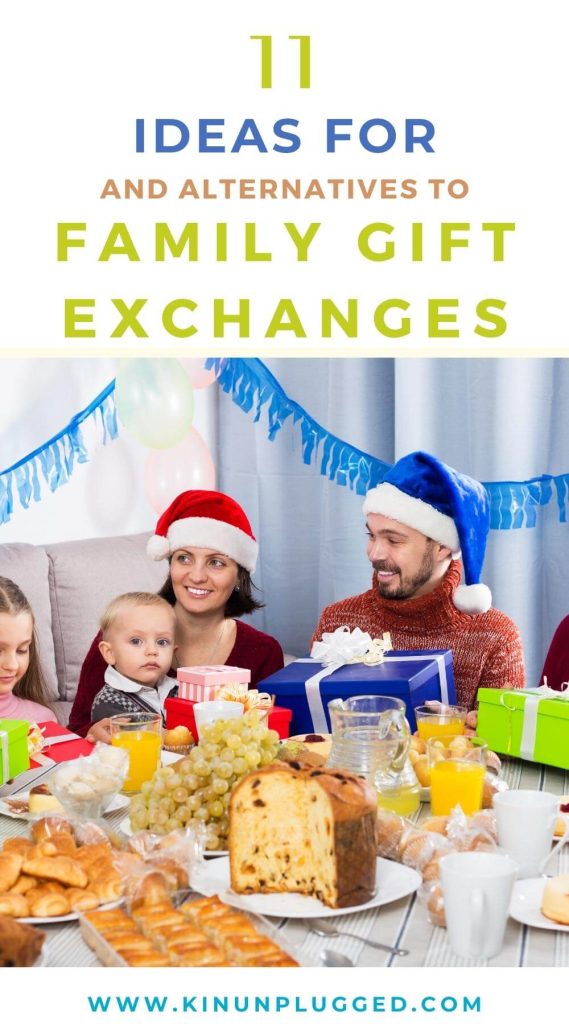 Personalize everything
There is nothing like a personalised gift to make someone feel special. You can choose to make this family occasion all about personalised gifts. No matter what gift is being given, the rule is that it must be personalisable and personalised in some way. This could either be by engraving the receiver's name or initials or some other symbol that means something special to them.
Have you participated in a family gift exchange before? What's the most interesting one you have been in or been a part of?
Have you got any other ideas for a family gift exchange?
Please follow and like us: