Once you become a parent, that is it. You are a parent for life. It does not matter how old they are, whether they live with you, or how old you are. Your children will always be on your mind for one reason or the other. From teething to school runs to empty nesting, take a break from thinking to have a really good laugh with these funny parenting quotes. 
Quotes about being a parent that are both giggle-worthy and real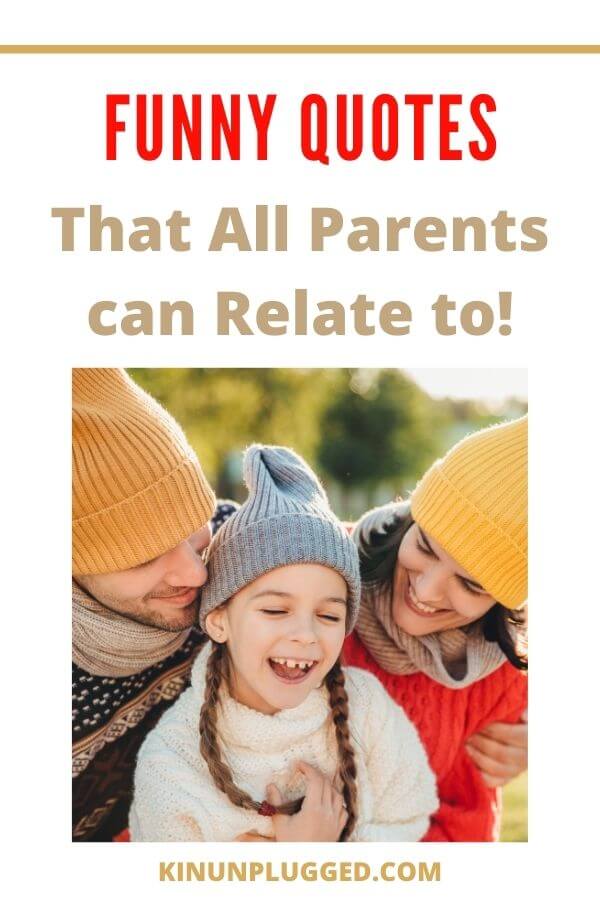 "A two-year old is kind of like having a blender, but you don't have a top for it." – Jerry Seinfeld
"Cleaning your house while your kids are still growing up is like shoveling the sidewalk before it stops snowing." — Phyllis Diller
RELATED: 9 Parenting Quotes that you can relate to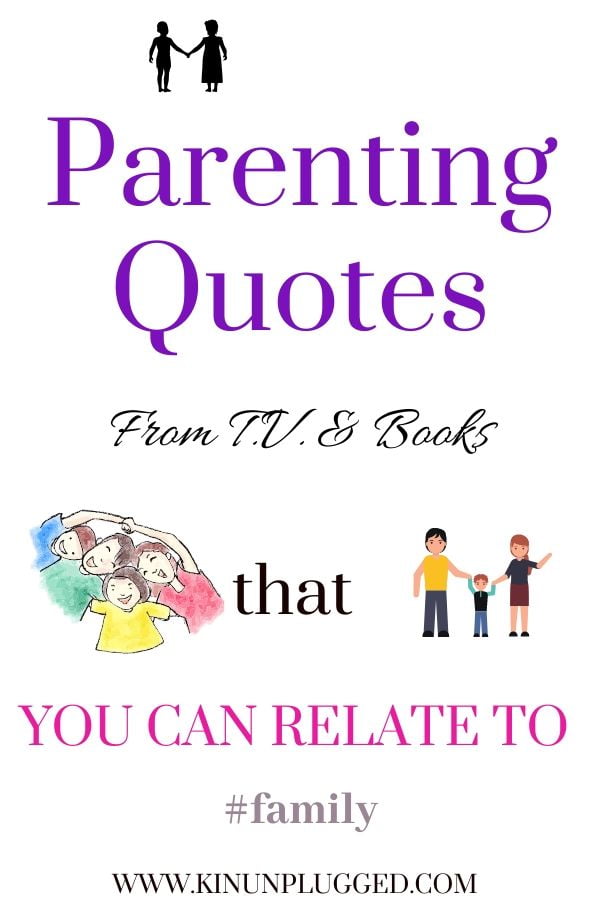 "Every night before I get my one hour of sleep, I have the same thought: 'Well, that's a wrap on another day of acting like I know what I'm doing.' I wish I were exaggerating, but I'm not. Most of the time, I feel entirely unqualified to be a parent. I call these times being awake." — Jim Gaffigan
"I've been to war. I've raised twins. If I had a choice, I would rather go to war" – George W. Bush
"If evolution really works, how come mothers only have two hands?" – Milton Berle
"It just occurred to me that the majority of my diet is made up of the foods that my kid didn't finish." – Carrie Underwood
"The quickest way for a parent to get a child's attention is to sit down and look comfortable." – Lane Olinghouse
"Why don't kids understand their nap is not for them, but for us?" – Alyson Hannigan
"There is only one pretty child in the world and every mother has it" – Chinese Proverb
RELATED: My Favourite Quotes about Family
I enjoy seeing some of these funny parenting quotes from so-called celebrities. They are a great reminder that regardless of who you are, parenting is still interesting and often tough. They are good parenting quotes for hard tough times. 
"Someone asked my son what his father does for a living. He said, 'He plays basketball and changes his shorts'." – Taye Diggs
"People who say they sleep like a baby usually don't have one." — Leo Burke
"Raising kids is part joy and part guerilla warfare." — Ed Asner
"It kills you to see them grow up. But I guess it would kill you quicker if they didn't." – Barbara Kingsolver
"A child is a curly, dimpled lunatic" ― Ralph Waldo Emerson
"Fatherhood is great, because you can ruin someone from scratch." – Jon Stewart
"I'm totally 'that dad' who leaves a note in my son's lunch box. One day I'll actually start putting food in there also." – Steve Ryan
"Like all parents, my husband and I just do the best we can, and hold our breath, and hope we've set aside enough money to pay for our kids' therapy." — Michelle Pfeiffer
RELATED: 19 Relatable Quotes for First Time Moms
"I want my children to have all the things I couldn't afford. Then I want to move in with them." – Phyllis Diller
"You want to know what it's like having a fourth kid? Imagine you're drowning, then someone hands you a baby." – Jim Gaffigan
So there you go! I hope you enjoyed these hilarious parenting quotes. Which one is your favourite? 
Please follow and like us: