Many a onesie has been tossed into the bin because a frustrated mom has been unable to get a poop stain out of it. Sometimes, no matter how many times you wash your baby's clothing, you might really struggle to get poop stains out of them. Throwing it away or living with a brownish-yellow stain may not be your only options. Here are nine of the mostly highly recommended stain removing detergents for getting baby poop stains out of your baby's clothing.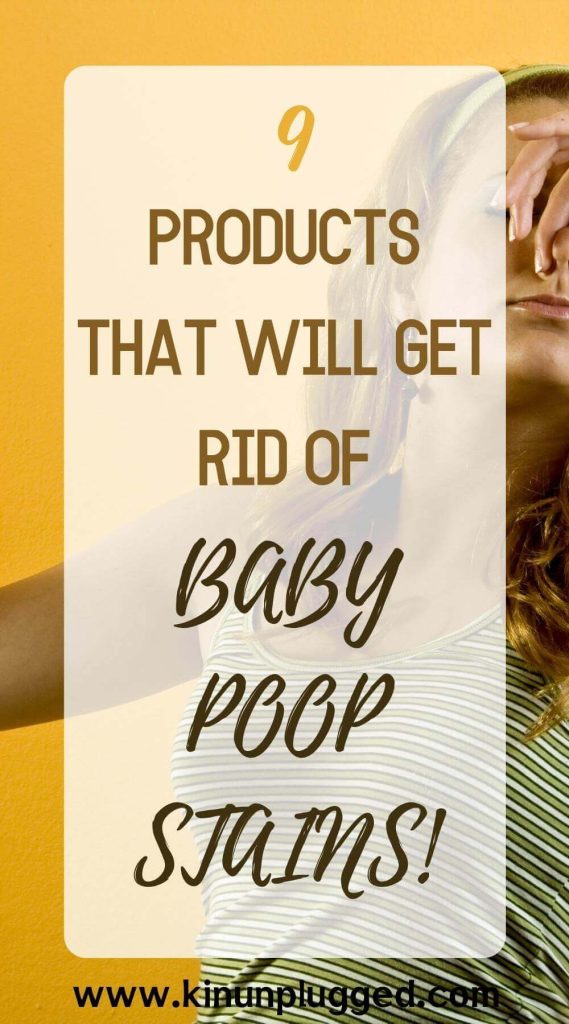 Before I start, I've got to share my three top tips for getting baby poop stains out of baby clothes. My first tip to begin to remove baby poop stains from clothing is to always begin by rinsing with cold water. Secondly, never leave stained clothing to dry. Finally, if the weather allows for it, dry the clothing in the sun. It works like magic.
Disclaimer: At no additional cost to you, I may get a small commission for purchases made through links within this page.
How to get poop stains out of baby clothes – 9 Detergent & Stain removers for you
Oxi Clean Baby Stain Remover
2. Dreft Stain Remover Pen
When you do not have a wide area of stain to remove, you can try this stain remover pen. Of course, baby clothes are only little anyway so you could potentially use this for an article of clothing that is almost completely stained. It depends on how much time you have on your hands!
3. Blue Dawn Dish Detergent
You may also like: 7 Effective New Mom hacks to stop overnight nappy leaks
4. Shout
Let it sit on the stained clothing for a while before you try to wash it out.
You may also like: My Baby's Bath time Staples
5. Oxi Clean Laundry Spray
6. Amodex Stain Swipe
7. Puracy Laundry Natural Stain Remover
8. Fels Naptha stain remover bar
9. Resolve Pre-Treat Stain Stick
Have you tried any of these before for poop stains? How did they work?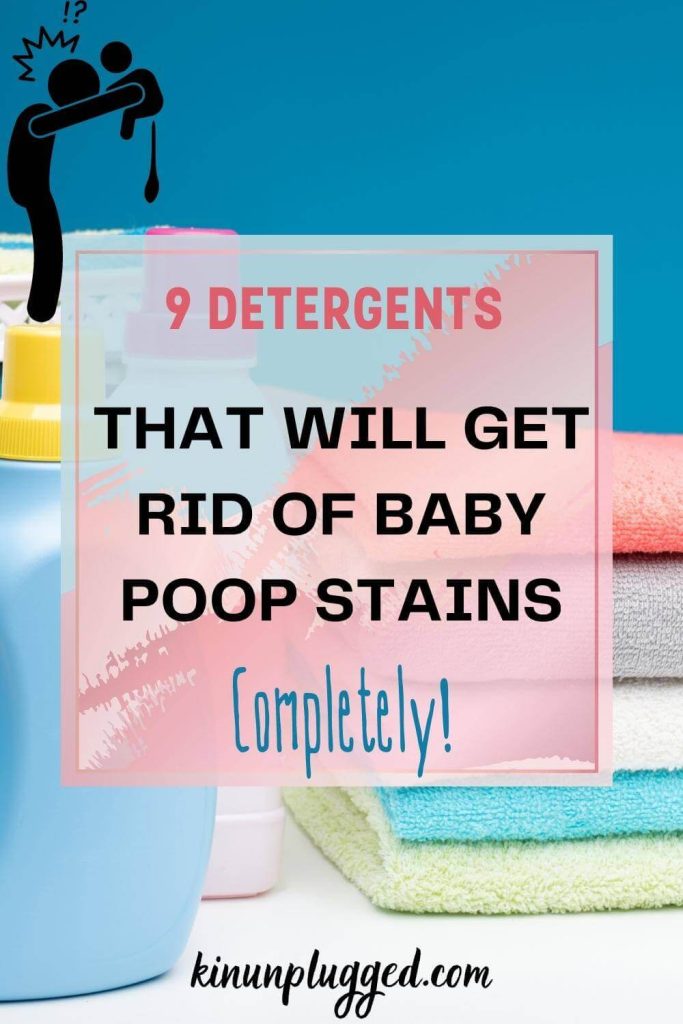 Click here to join my Facebook community for Moms: Mommy Know-How