When a child turns eleven years old, they are very likely to want to start making their own money so they can buy things they like. It is good to allow them to have this initiative, so you could help them and encourage them to find specific kinds of jobs that you consider safe and reliable. This might leave you wondering about the availability of jobs for 11 year olds to make money.
Of course, not every 11 year old is thinking about making money. While the money they make from working may not be the ultimate goal, the work experience should certainly be a top reason for getting a job. Summer jobs for 11 year olds, for example, teach kids that there is another world outside of school and studying. It gives them a more well-rounded perspective of life.
It also teaches them responsibility and the basic but ultra-important understanding of the value of time as they realize the need to be punctual.
All the better if it makes them some extra cash too!
Now, legally, are there jobs for 11 year olds that pay?
Can an eleven year old get a job?
The answer to this differs by country. Even within countries, the answer could be different by state or district. In the UK, for example, no one below the age of 14 years old can get a job unless it is a part time job. That part time job can only be an easy and simple job as this ensures that the child's health and safety is not put at risk and they are not put under kind undue pressure. This is classified as 'light work'.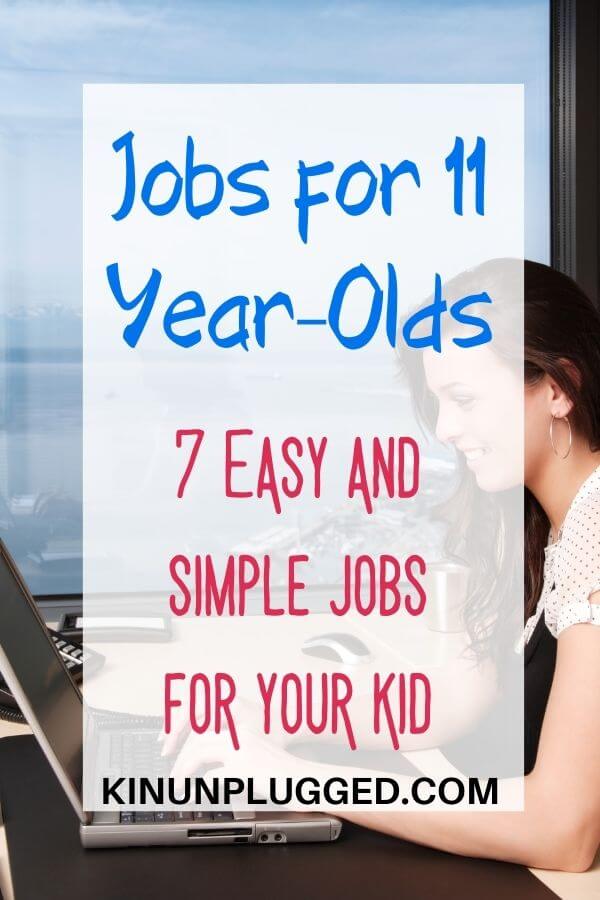 Safe and reliable are absolutely the main criteria when considering jobs 11 year olds can do to earn money. However, let us keep in mind that being that young, it would also be great for them to also enjoy the jobs they get. It is good to let your kids know that it is possible for them to make money doing what they are passionate about.
Short of joining the family business, if there is one, there are other opportunities for your child to experience the world of work.
Read: Are you a stay-at-home mom searching for realistic ways to make money from home? Here are 15 job options for SAHMs.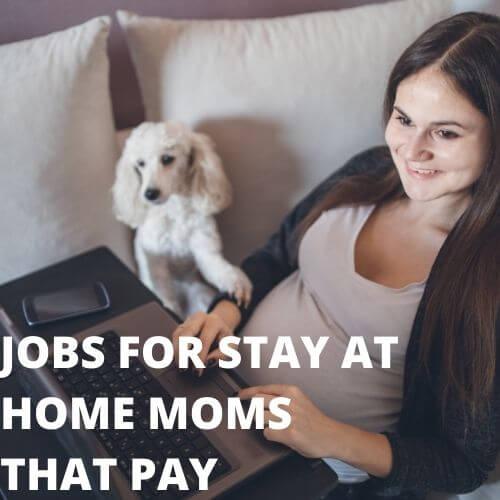 That is why it is beneficial to take time out to consider with them what it is that they love doing and which of those things they can feasibly make money from.
Here are the 7 best options of jobs for 11 year olds to make money.
What can 11 year olds do to earn money?
1. Pet sitting
While babysitting for 11 year olds might be highly recommended by others, I do not like to recommend this as a viable job option for 11 year olds. I would much rather entrust my pets to an 11 year old, honestly, than a baby.
Being a pet sitter has always been a very reliable job for kids to have and they are likely to find plenty of dogs that need sitting in their neighbourhood. Just be sure to take a look at the dogs they are sitting to ensure that they can handle them. A dog walker can make a lot of money.
2. Video game streamer
The days when playing video games did nothing but waste your child's time are long gone. Now video games have become part-time and full-time jobs for many individuals. There are platforms that have been designed for this purpose and even younger kids are earning extra money from this type of job online.
3. The traditional triad
The paper route, the lemonade stand, and yard work such as raking leaves have always been the most reliable ways for kids to find a good summer job. These can be seen as the perfect jobs due to how convenient they are and that is the reason why they are so popular and not particularly time-consuming. They are also perfect for younger kids as they do not take a great amount of effort.
4. Yard sale
People love a good yard sale and it is always good for kids to learn how to negotiate the prices of the items they put up for sale. You can always take the time to help your kids organize the event and let the neighbours know that you will have items for sale. This is a great way to support your child in this type of endeavour.
5. YouTuber
This is a more non-traditional idea but certainly is picking up steam in recent times. People are getting wiser to just how much money can be made online and particularly on YouTube. YouTubers can make a lot of money sharing their talent or simply their daily lives with their viewers on their YouTube channel.
Online jobs for 11 year olds do not have to be boring and being a YouTuber, although it can be a slightly long road to profitability, is a fun option.
RELATED: Why remote working should be the future.
6. Plant sitting
11 year olds can ask neighbors if they would like them to care for their houseplants for a set period of time. They would need to be able to access these plants easily and water and tend to them daily or as often as required. I know this is not something that many people would think of as interesting but your kid can make it a fun role for themselves.
They can make it fun by learning as much as they can about each plant they are taking care of, for example.
7. Modelling and acting
From the moment a child is born, you can start to consider whether you would like to get them into the modelling and acting industries or not. You might be able to make a decision quickly if you have experience of either industry yourself however, you need to proceed with caution. They are both industries that can negatively influence children.
If your 11 year old feels like they might have a flair for modelling or acting, you can look online for jobs or gigs and for agencies to guide you as well. Remember that they will always need adult accompaniment as they are only 11 years old. Therefore, if you cannot commit time to gig-hunting with them, do not pursue either of these types of jobs.
These jobs may not yield your kid instant money but with time, they could earn a lot of money.
Another thing to bear in mind is that working in the modelling and acting industries may require a special permit or licence as your child is likely to be working more than the permitted number of hours for an 11 year old.
So there you have it: seven best suggestions of jobs for 11 year olds to make money.
Sometimes, you might need to get creative when coming up with job ideas for 11 year olds. You want to teach them responsibility but not tire them out. You want them to feel a sense of independence but not feel like they have the weight of the world on their shoulders.
What ideas do you have for jobs for 11 year olds?
Click through here to get your kids a workbook that will help them research the most important points about any careers they are curious about.
Please follow and like us: