A True Story Of The Journey To Motherhood
Welcome to my story of pregnancy after infertility and a true story of my journey to motherhood.
My name is Samantha and as well as being a mother of 3, I am also a food blogger at recipethis.com. 
Today is a difficult day for me as today is the day the day that my daughter Sofia has her first full day at preschool. We had a half day at the school on Friday and today is the day when I leave her for the longest day since she was born as she does her first 9.00am to 3.30pm day. It is hard and stressful because we are so close, and I love the fact that working from home, I can spend each and every day with her.
Also, as I type this my son Jorge is sat on the mat playing with his cars, still missing his sister but secretly loving the fact that he doesn't have to share his toys and could sneak off and play with her dolls and she would never know.
Before we dropped Sofia off at school, I waved my 18 year old son Kyle off on the bus as he starts his first day of his second year of college.
But things were not always like that for me and it took me a long time to reach this wonderful point of motherhood that I am at right now.
My Journey Into Motherhood
I met my husband Dominic a week before my 18th birthday, which is almost 20 years ago now. I fell pregnant very quickly and at 8 weeks I miscarried twins. Two more miscarriages followed swiftly after. I felt a failure, but as I was only 18 felt that I had a long time to sort out my body and have the kids that I had always wanted.
In the end I said to Dominic that I would like us to use some sort of birth control as I don't want to go through another miscarriage as I just didn't feel like I could handle it. 
I had those 12 week bottom injections. I was told to do a pregnancy test first but didn't. I mean I didn't feel pregnant and have you seen how much pregnancy tests cost????
Well I had the first injection in the November, a second in the February and never made it to the third in the May. That is because like a miracle that came upon me, I gained weight and Dominic told me I was pregnant. I told him I couldn't be but went to the doctors anyway to shut him up. It turns out that on the day I visited the doctor I was 20 weeks pregnant. I found this out in early April and our gorgeous baby boy Kyle was born in the August of 2001.
We then thought, that maybe there is a chance and hoped to get pregnant soon after. 
We waited. We had miscarriages. We waited some more. Eventually, we gave up.
The last miscarriage was in the summer of 2007 and by that point I had accepted I would be a mum to just my son who was now 6 years old. I was sad for him as I hated the idea that he wouldn't have a brother or sister. I was an only child and always felt so lonely and never really felt like I had that person that had my back.
The year after in the summer of 2008 we moved to Portugal. We wanted a better stand of life and felt that leaving England behind would help us achieve this. 
Fast forward 4 years to the beginning of 2012 and I had another shock of my life. This time I looked like I was about to give birth. I was absolutely HUGE. You would think I was pregnant with triplets. One day I went swimming and it felt like there was something rattling around inside me, but not like it did when I was pregnant.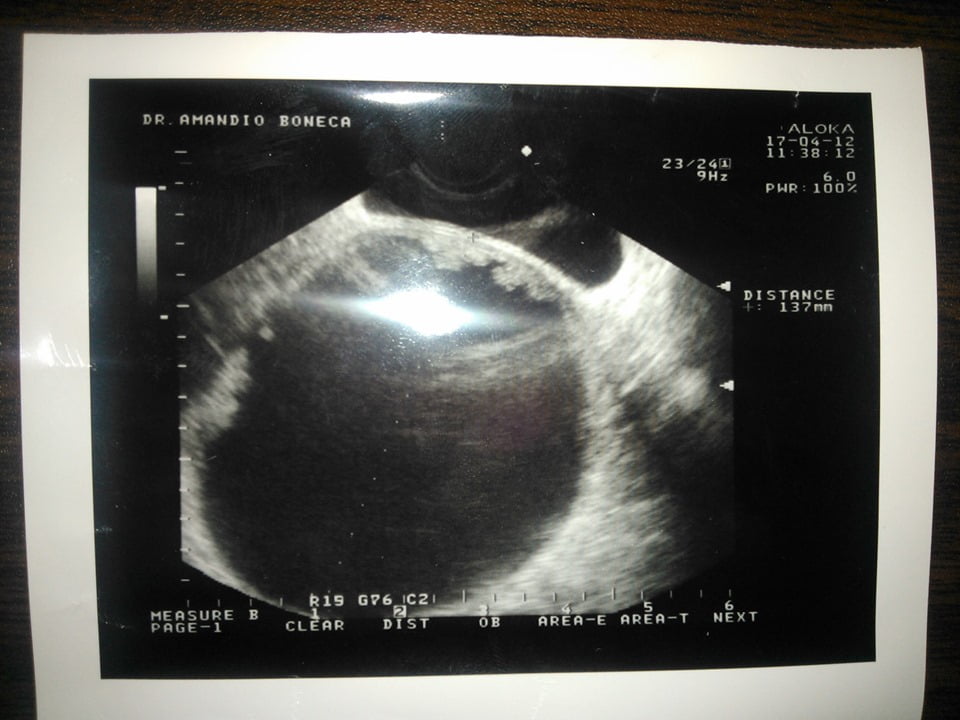 I went to the doctors to get it checked out and to my absolute shock found out that I had a huge ovarian cyst that had grown out of control and had taken over my stomach, ovary and putting a lot of pressure on my bladder. Literally, I couldn't walk across a room without needing to pee and felt so uncomfortable.
I had a wonderful doctor who removed the cyst and one damaged ovary. It was ovarian cancer, but the cancer was local to the area, so a quick round of cancer treatment later and I was okay. I had a very lucky escape and I will always be truly grateful for that.
My doctor did bring me some good news though. He did say that the reason for trouble in getting pregnant and maintaining pregnancy was due to a bad ovary that I no longer had and that with some fertility pills to give my remaining ovary a kick up the butt, that there was no reason why I would go on to have more children.
In early 2013 we started to try for our much longed for second child. I then watched as it felt like everyone else was pregnant but me???? If you have ever gone through infertility you will know how this feels. How when one of your friends or family members gets pregnant, you wish it was YOU!
I think the killer moment for me was when someone I went to school with announced she was pregnant on the New Years Eve heading into 2014. She already had 3 kids and was pregnant with a 4th. The following month saw my best friend from school and my sister in law have kids too.
I had now been trying for that baby I was told I could have for over a year. 
Thankfully hope is a good thing and while the person I went to school with had her 4th child in the May of 2014, I had my longed-for Sofia on the week of Thanksgiving of 2014. She screamed whenever I left her side, even when her dad changed her nappy and she has been by my side ever since. We are like this inseparable double act and it may have taken 13 years, but I got there in the end.
My pregnancy with Sofia was hard. Especially the earlier weeks. I was so worried about having a miscarriage. I would check my knickers for any sight of blood maybe 40 times a day and didn't tell anyone I was pregnant until I was well into the pregnancy.
Then we had Jorge in the summer of 2016. There were no miscarriages in between and I chilled a bit more than with Sofia. But I remember not telling anyone I was pregnant outside of my parents and our household until about 30 weeks.
It can be so hard to have a pregnancy after a miscarriage, but it is worth it, and I am so glad that I gave it another try. I have 3 amazing kids and even though it has taken a lot to get there I am so glad I gave it another go.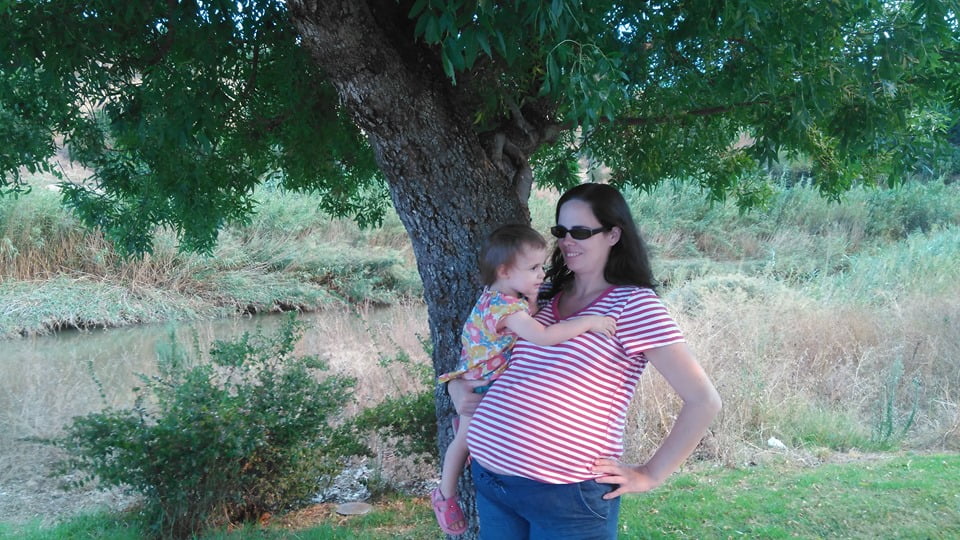 About The Author:
Samantha Milner is a full time food blogger at RecipeThis.com with her husband Dominic. They cook new recipes for the blog with their kids and love to get their kids involved in cooking. Sofia loves making pastry and Jorge loves to chop his own spring onions. They specialise in recipes using kitchen gadgets such as the Instant Pot + the Air Fryer making it easy for families that want easy family dinners.