There are many ways in which people deal with stress, but the power of coloring books has been neglected many times as an amazing anti stress activity for adults. In this post, you will find free printable coloring in pages for adults that will contribute to improving your general well-being. When you find coloring sheets with lovely colored pages, you are likely to find someone who is very relaxed after doing this sort of activity.
Coffee, flower and self-care themed coloring pages
The colouring pages you will find in this post have themes of coffee, flowers and self-care.
Coffee because it is the wake up call that a lot of people need to start their day properly. Instead of drinking a cup of coffee, or in addition to drinking one, you could concentrate on some colouring pages instead to focus your mind for the day.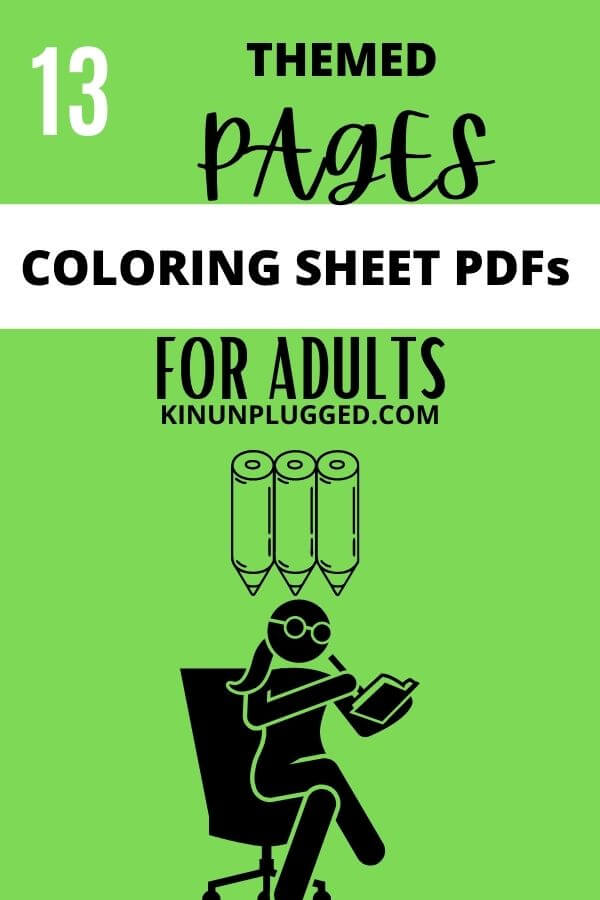 Flowers because they are beautiful and sometimes vibrant. They can inject a bit of energy into your day.
Self-care is vital for everyone. Colouring in some pages based on self-care is a good reminder of that and also a form of self-care as you are taking time out of your busy day to focus on a single activity.
There are many websites that offer free adult coloring pages. There are some very intricate and beautiful books such as the mandala coloring pages. 'Mandala' originates from Buddhism and Hinduism. It is a spiritiual symbol of the internal and external world. Directly translated to English, it means circle.
Mandala designs are meant to draw one's attention to the centre of the design and, in so doing, help to focus the mind.
The kind of shapes or drawings that are colored will also play a role in the effectiveness of the activity. Some coloring books can have some wonderful and complicated landscapes or scenes to color and this can be a great challenge for adults.
Is coloring good for adults?
The benefits of these free printable coloring in pages for adults include the following:
Reducing anxiety and stress. Coloring books can be viewed as anti stress tools for adults. They are a great way for people to tune out the worries and stresses of their lives and focus on one activity for a period of time.
Reduces depression. It is possible to get some amount of joy and a sense of accomplishment from completing one coloring sheet or set of sheets. The sensation created as well as being able to use bright colours helps to lift your mood. Over time, if you are coloring frequently, it can become a more permanent way to lift your mood.
Better sleep. Focusing your mental energy on a more complicated colouring page made for adults means that you are exercising your brain. That mental exercise can serve you the same way a bit of physical exercise does: it can help you sleep better. In addition, tuning out your electronic devices a few hours before bed and doing some colouring sheets instead is a great way to achieve better sleep.
Promotes mindfulness. These free printable coloring in pages for adults are an excellent way to centre yourself. Regardless of how intricate the design, you are going to have to tune out a lot of the activity of your mind and your surroundings in order to achieve a certain type of look for the image you are colouring in. This is promoting mindfulness as the activity of colouring helps us to remove ourselves from our day to day routines.
Makes you more resilient. Colouring pages take time and sometimes a little mental energy as well. Even those that do not take much time or mental energy will absolutely require focus. Finishing off a coloring activity despite distractions shows your ability to be resilient and also improves your ability to be resilient the more often that you do it.
People do not realize that coloring a book can really nurture a person's creative thinking as well.
This is one of the main reasons why coloring books are used by so many as an excellent way to encourage creative thinking and relaxation. There are very few other activities that can have such a positive effect on the creative mind.
What do you use for adult coloring book pages?
Disclaimer: At no additional cost to you, I may receive a small discount from purchases made through links on this page.
Being able to make use of the right kind of coloring pencils is very important. You need the kind that will make it easy for you to achieve definition in your colouring. Particularly if you are coloring in very detailed images. However, as an adult, do not restrict yourself to colouring pencils only. Crayons can be a good tool as well, both chunky and thin crayons.
There are several types of colored pencils but even the most commonly used are great for this activity.
Who else can use coloring pages?
Coloring pages for kids are also useful. They have been proven to give children a very reliable and easy way to express their creativity. Coloring sheets are a great way to keep a child engaged and entertained.
READ: Free printable colouring in pages to keep kids entertained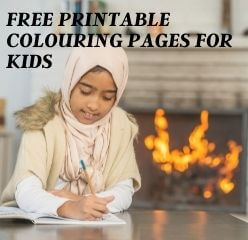 When both children and adults engage in the process of coloring a book, they will feel a sense of relaxation. If you want to get a hold of these amazing coloring pages for adults, simply click below to download.
Please follow and like us: