Welcome to Kin Unplugged!
I believe every life experience is special but also shared with someone, somewhere. Therefore, every mom can find someone to relate to. I want to share as many mom life experiences and lessons learned here on Kin Unplugged as possible. Especially for millennial moms because…well, I am a millennial mom.
My mission is to provide millennial women with a space where they can find helpful information to make their everyday lives easier while they start and grow their families.
Have you just discovered Kin Unplugged? Let me show you around.
STEP ONE: Get to know me
If you're wondering about the person behind Kin Unplugged, be sure to check out my about page. I share (and sometimes overshare) in my newsletters – if you want to really get to know me, sign up below. Feel free to also drop me a line to introduce yourself. I love hearing from my readers.
STEP TWO: Join the Family
I post around once a week. Sometimes, I'll post a bit more often. If I'm having an especially busy mom schedule, it'll be a bit less than that. I'll always explain in my newsletter though. That way you know that I haven't just dropped off the face of the Earth.
Subscribe to my newsletter
You'll get updates of what's going on over on the blog – just in case you missed it. You'll get news of any mommy-related information that may be helpful for you in your mom journey. If you're a millennial woman who's not yet a mom but would like to be, there'll be stuff for you too. You'll be pleased to know that you'll also get any helpful guides to help in your journey towards motherhood.
To make sure I'm sending you emails well-tailored to your lifestyle as a millennial woman, my emails will occasionally contain one-question, multiple choice surveys. Those surveys will help me to get to know you better and therefore send you information that benefits you more specifically.
Follow me on my socials
I link to things I love on my Facebook Page. I'd love you to be a part of my Facebook Group community as well. If you like anything here, you'll enjoy the group too. It's where we discuss issues from blog posts here in greater detail using weekly, and sometimes daily, Topics of the Day.
If you do join my Facebook group, please know that these rules apply:
Everyone is welcome.
Please treat all other members with respect and in the way that you would like to be treated. Play nice.
It is meant to be a safe space. This means no hate speech or bullying.
No spam or links unrelated to the group or the topics under discussion.
No affiliate links.
If you're a Pinterest type of person, you probably like to put together good ideas there. I do too! I have boards for many topics from marriage to home organisation.
Visit the Kin Unplugged Pinterest profile here.
You can also find me on Instagram & Twitter. Particularly when I have a guest post on the blog, I'll share them on both platforms.
STEP THREE: Learn & grow
We've got tips, tricks and hacks for making your life as mom easier. There are stories of marriage, divorce and how to prepare to each. There's something here for every millennial woman. For all moms, there's likely to be something here that you can relate to, and if there isn't, let me know – I'll create it for you.
Just like in everyday life, people come in all kinds of packages. While you go through the ever-growing number of articles here on Kin Unplugged, keep in mind that families come in different packages too.
There are over 100 articles on Kin Unplugged at the moment so you have a lot to get through. I'll give you a few starting points. Here are the most popular posts on the blog over the last year.
Kin Unplugged's Top Posts
By page views
For first time moms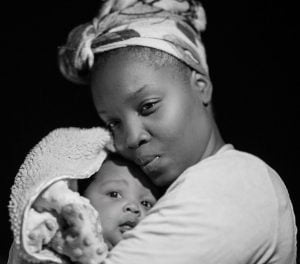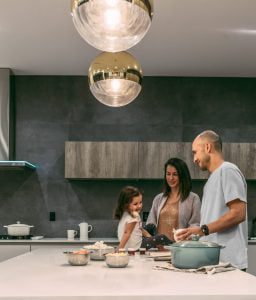 For the millennial woman
When you have a bit of extra time, here are some places I've guest posted on recently.
A few of the wonderful blogs I've written for
DISCLAIMER: This space is mainly composed of my thoughts and feelings usually based on my life experiences and personal research. I occasionally have other great writers contributing articles. I edit every article that goes up here but you may find typos. Sometimes. If you do, forgive me, ignore them and keep reading!