Reading Time:
4
minutes
If you're a new mom, I hope you're one of the rare ones whose baby sleeps through the night. "Sleep through the night? What's that?" you may be asking. In that case, you've probably racked your brain thinking about what you could try to make sure your baby is comfortable and dry overnight. Overnight diaper leaks are no fun. I've got some hacks for you to try.
Read: Stain remover options to clean your baby's clothes when your baby's had a blow out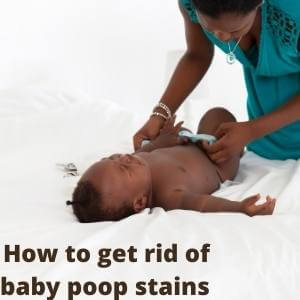 Disclaimer: At no additional cost to you, I may earn a small commission from purchases made through some of the links on this page.
You may have tried more than one disposable diaper that is marketed as an overnight diaper or a bran that is good to use as a night time diaper and found that it does not do the job. Those middle of the night changes are not the business. Before you try anymore, try these hacks. Depending on the prices of the overnight diapers you've tried, one or more of these overnight diaper leak hacks may save you money and keep your baby dry.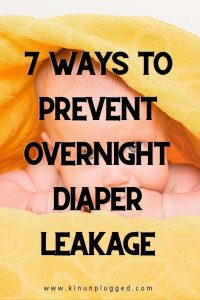 How do you stop overnight diaper leaks?
1. Diaper Booster pads
Diaper booster pads are a lifesaver. Unfortunately, not many new moms are aware of it until they've suffered far too many days and nights of leaky diapers. To prevent your baby's diaper leaking at night, use a booster pad so that the diaper can hold more pee. They're made for use with another absorbent item therefore they're perfect for nappies. You can even use more than one at a time. They are shaped a little like wingless sanitary pads and also have a sticky side. Line the leg cuff area of your baby's diaper to prevent leaking at the sides. Also use the diaper booster pads to line the back upper side of the diaper to stop pee from leaking out of the back of the diaper.
These work great for protecting your baby's car seat from your baby blowouts too.

You may also like: 7 Ways to stop your baby crying in their sleep
2. Sanitary towels and incontinence pads
In a bit of a fix and cannot pop out to look for diaper booster pads? As I mentioned above, they're very similar to sanitary towels. If it's late and/or you simply can't go out to get some diaper booster pads, a sanitary towel (winged or not) should work just as well. So should an incontinence pad.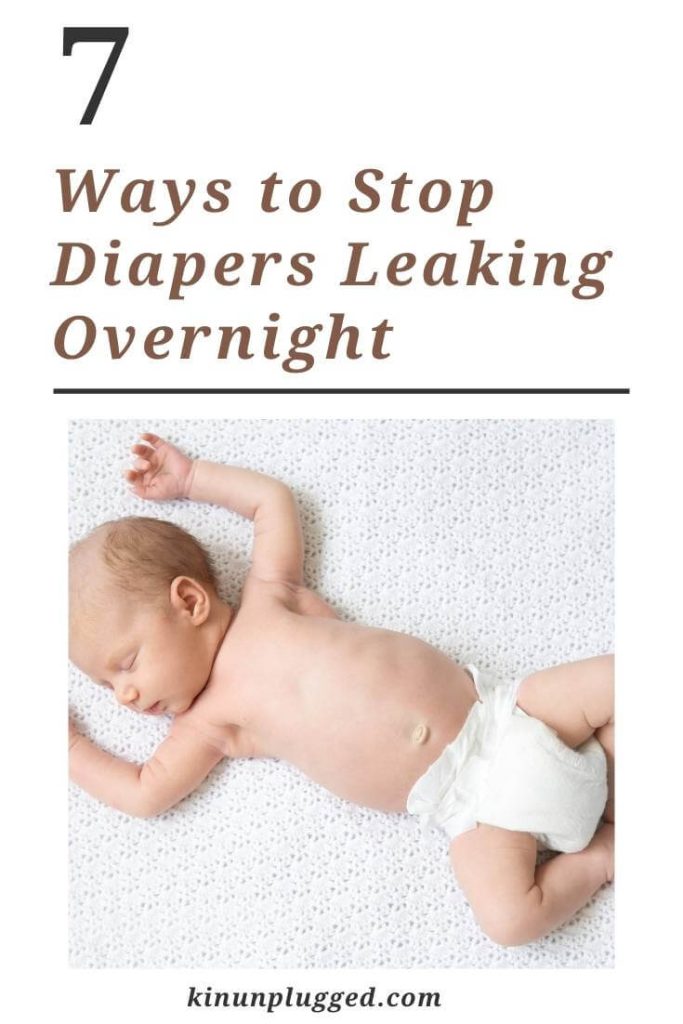 3. Secure the edges
This little trick is another one that a lot of moms do not discover until later down the line. You are either calling them edges, ruffles or cuffs. They are the gathered part of the diaper around the thighs that appear to have a sort of skirt attached. Always ensure those edges or cuffs are pulled out as they reinforce the protective barrier. Pulling them out will ensure that the tighter hem around the thigh area is has a firmer attachment to your baby's thighs.
4. Size them up
Is your baby wearing the right diaper size? Have you considered whether the current size is either too big or too small for them? This could be the answer to your midnight question, "Why does pee keep leaking out of the diaper?" Try going a size up by checking for the indentations being made on your baby's skin. If it looks like the diaper is too tight around your baby's belly or thighs, the diaper may indeed be too small and therefore not able to hold enough pee.
You may also like: 6 Bathtime staples for your baby
5. Size them down
On the other hand, you could try going a size down if, by running your finger around the edges of the diaper, you find that there's too much space. Your problem of overnight diaper leaks could be a simple issue of a diaper that is too big. If the diapers are too big for your baby, that could be a lot of space left for pee to leak out.
6. Fold them down
The space around the waistband of your baby's wet diaper may be too loose, causing pee to leak out. This is the case especially if your baby is wearing a nappy size that is too large and it needs to be sized down as suggested above. If you cannot immediately get a hold of a smaller size of overnight diaper, try folding down the edges of the waistband of the diaper to tighten the top and help prevent a diaper blowout.
You may also like: 25 No-fluff Newborn Necessities
7. Change right at bedtime
Don't leave too much time between diaper change and bedtime. Push the bedtime diaper change as close to your baby's bedtime as possible. For example, wait until you're in bed and clearly tired before you give them the final nappy change. This will help to make sure the overnight diaper is absorbent for as much of your baby's sleep time as possible.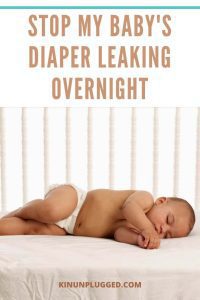 Diaper blowouts can be inconveniencing and messy. However, you can take any of these measures to prevent diaper blowouts occurring.
Please follow and like us: