Thank you so much to the amazing Smelly Socks and Garden Peas for nominating me for the Sunshine Blogger Award! I have seen some fantastic bloggers getting this award. She is more than deserving of it. I never thought I'd get nominated for it and so I am very grateful to her for this! Please visit her honest and very relatable blog and follow her on her socials here: Twitter and Instagram. She's my little slice of home (UK) in the blogosphere. 
Sunshine Blogger Award Rules
Thank the person who nominated you. Add back links to their blog and other socials.
Answer the 11 questions they posed to you.
Nominate another 11 new bloggers and give them 11 questions.
Include these rules in your post and use the Sunshine Blogger Award logo in your post.
Questions
When you get up in the morning, are you alert and ready to go or sluggish and befuddled?
Somewhere in between. I'm alert but hardly ever fully ready to hop out of bed. I like to take my time getting up but of course, thanks to my toddler, the choice isn't mine anymore.
What's your preferred way of getting news and why?
I barely remember what we used to do pre-pandemic but now, we limit ourselves to no more than an hour of Sky News running in the background (it's the only UK news channel we can easily access here in Germany).
How can we put an end to the idiocy of Brexit? really, how?
I feel like it's another one of those things that show that the world seems to be turning upside down. It would take a complete change in leadership and a whole lot of begging. At this point, I don't know that even those two things would make much difference.
What subject do you wish you worked harder on at school?
Biology
Coffee or tea?
What's your favourite cartoon? (now or when you were a kid)
It was a toss up between Bananas in Pajamas and the Smurfs.
What's the bravest thing you've done?
I have a horrendous fear of heights. I completed THIS walkway with some of my classmates during my final O'Level year. It wasn't what it looks like now. There were a few wooden slabs missing on each stretch. Bravest or most stupid…. I still don't know why I did it.
Out of the books you've read this year, which was your favourite and why?
I'm ashamed to say I've only read one book fully all year. I've gone from reading up to three books in a week to next to none. When I have a spare moment, all I want is sleep.
How long have you had your current mobile phone number?
Since 2007
How annoyed are you at having to think of a bunch of questions for other people?
Haha! Not even a little.
Which post have you written that we should all read?
I don't tend to do many personal types of posts on this blog. And when I do, I'll always take them down within a month or so. I'm going to point you to this one though: https://www.kinunplugged.com/surprising-benefits-of-introvert-mom/
My nominees
My questions for my nominees
What do you think the world needs more of right now?
Favourite tv series/show
What one song makes you shed a tear (or two or three or four)?
Why do you blog?
If you could choose another career and money was not a factor, what would it be?
Your favourite film
Where are you from/ which country do you identify the most with?
What's one weakness that you haven't begun to work on yet?
What's your biggest strength?
How would your friends describe you?
When are you most content?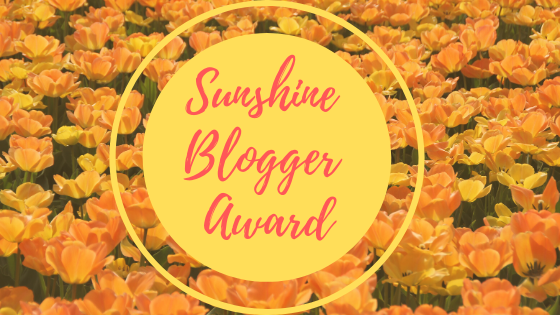 Please follow and like us: