My daughter never liked cake until very recently. I thought it was odd. Who doesn't like cake? Well, apparently, lots of people! She finally realized what she'd been missing. Before that though, I was on the hunt for toddler alternatives to birthday cake for her 2nd birthday.
I know some parents want healthy alternatives to birthday cakes for their little ones. Others want savoury birthday cake alternatives, healthy or not. Here are some of the alternatives that I found for a toddler's birthday. It turns out that there are more than a few different options that you can try if you need a non-cake tasty star of the show for your toddler's birthday.
You may also like: How to prepare for your baby's first cake smash photoshoot session
Alternatives to birthday cake for a toddler who does not fancy cake
1. Muffins
If you're an adventurous parent, you might be considering taking a stab at making your toddler's main birthday treat yourself. One birthday cake alternative that is easy to try out is muffins. They require only a few ingredients. They are so easy to make that you would be hard pressed to hear of anyone say they failed at making them! They also taste enough like cake to pass as an alternative to any guests who were looking forward to a slice of birthday cake but the texture and taste is also different enough that your toddler will be able to tell it apart from a cake.
Muffins are versatile because you can flavour them in any way you please and even put frosting on them as you would a cupcake.
2. Sweet potato waffles
Made right, these will be fluffy and just sweet enough to be enjoyed as a birthday treat. Like muffins, these are not only for breakfast. As a birthday cake alternative, sweet potato waffles are a healthy option. Sweet potatoes provide not just fiber but also vitamins and minerals.
Stack them and throw some toppings like peanut butter, honey or maple syrup on it and you have a dessert to rival a cake! It is a bonus that you can be done making sweet potato waffles in a matter about half an hour.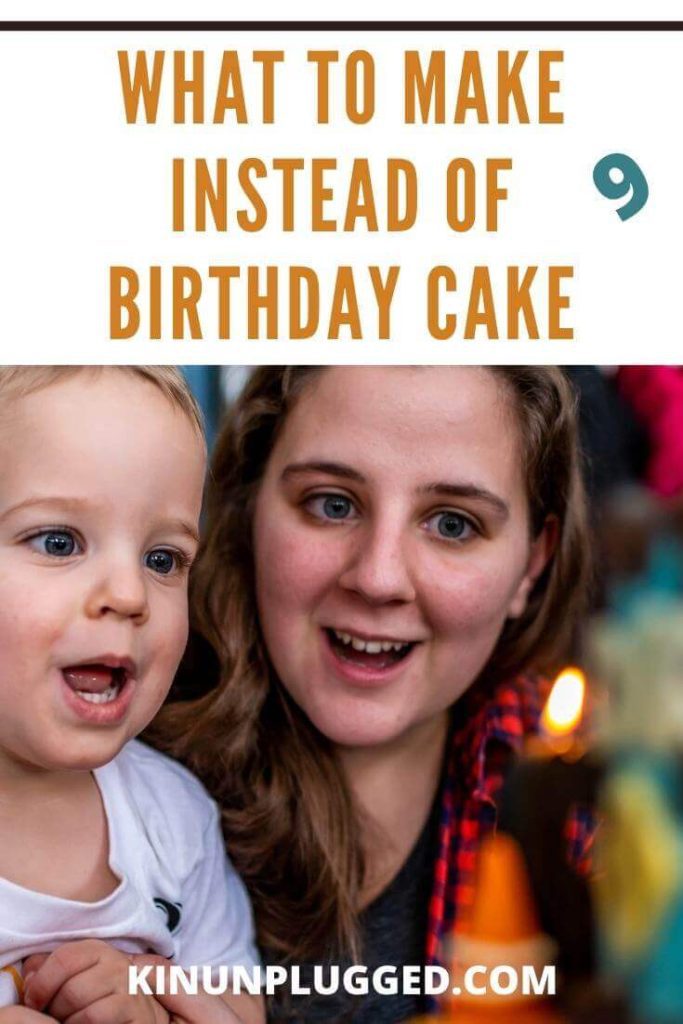 3. Apple crumble
Mmmm. I love apple crumble. It is just so warm and comforting. Perfect especially if your toddler's birthday is in the colder months. You can serve this with a side of either ice cream of custard. Simply delicious. I prefer it with ice cream.
Again, this is another alternative to birthday cake that you will find very difficult to mess up if you are making it yourself. With so few ingredients going into, there is very little you can do to make a mistake. Perhaps apart from forgetting to add apples.
4. Crepe cake
Does your little one like crepes? If your toddler is into pancakes, then a crepe cake could be your ideal alternative to a birthday cake. Crepe cakes are crepes stacked up with anything from a chocolate spread to whipped cream to tiramisu to ganache between the layers to make a "cake". You can even flavour your crepe batter to make it more interesting.
5. A large cookie
Get a giant cookie. If your toddler likes cookies, imagine theur excitement at seeing a giant one. You can make it yourself if you feel up to it. Otherwise, there are grocery stores and bakeries where you can find one you can customize with a birthday message for your toddler.
You might be interested to know that the word "cookie" means little cake. It comes from the Dutch word koekje meaning small cake. Fortunately for cake-haters, cookies have a different texture from cake. 
6. Fresh fruit cake
A fruit cake is different from a fresh fruit cake, in case you are wondering. A fruit cake is a typical cake minus the dried fruit. A fresh fruit cake is more likely to be to your toddler's taste if they do not like cakes. Fresh fruit cakes are made from…yep, you guessed it – fresh fruit!
Making the fruit birthday cake yourself? They are easy to put together and if you enjoy a bit of designing, you can really have some fun with these. You can make it a really colourful, exciting masterpiece if you put your mind to it. Just imagine being able to give your toddler several of their five a day at one time and for their birthday.
7. A goodies platter
A buffet of goodies in one tray may be your answer. Get together a bunch of all the treats your toddler loves and arrange them lovingly on a tray or in a bowl as the centrepiece of your toddler's special day.
8. Brownie tray bake
If brownies are one of your toddler's favourites, they'll love you for this one. Make a large brownie by making two brownie tray bakes and layering them to make a large brownie tray bake.
If you're looking for a healthy alternative to birthday cake, you might be thinking that a brownie tray bake is not for you. That does not have to be the case. A brownie bake made from dark chocolate is a healthier version of this tasty treat. Dark chocolate is known to have anti-inflammatory properties.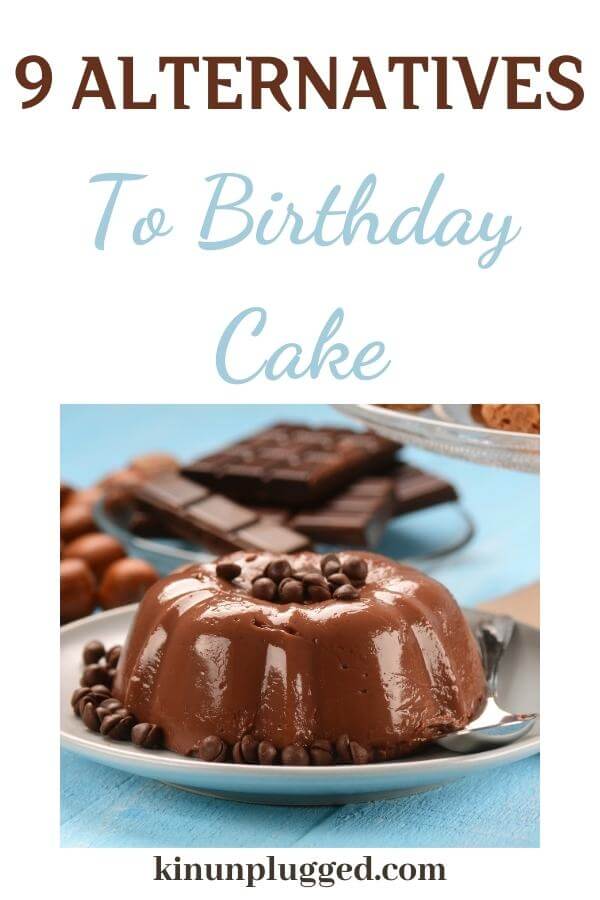 9. Chocolate pudding
This will be a tasty birthday cake alternative for your toddler if they love chocolate milk, for example. It's such a yummy indulgence. Like brownies, these can also be made in a more healthy version by using dark chocolate. Chocolate puddings are also very quick to whip up and quick meals are a plus for any parent of a toddler.
So there you have it. Several alternatives to birthday cake for your toddler that you could attempt to make at home.
Have you had to look for alternatives to birthday cake before? What did you have instead?
Please follow and like us: