Modern day lifestyles do not typically create many opportunities for families to spend a whole lot of time together. When families do go away together for some quality time, it is important to make sure that every second counts and everyone is happy. When coming up with vacation ideas for families, there are plenty of different factors to take into account because you are catering to the needs of more than one or two people.
There are some excellent options of resorts that you can stay at with your family around the world. I will suggest nine of them below.
To start with, what should you be looking for in a vacation spot for your family?
RELATED: 25 Mom tips for Disney World from Moms who've been there and done that!
8 criteria to consider for the perfect family vacation
Multiple options for kid friendly activities
Safety
Adjoining rooms
Good internet/WiFi
Excellent food
Good weather
All-inclusive resorts
Journey duration
Family vacation ideas in the US
According to Credit Monkey, the average cost of food per day for a family while they are travelling is $132. Money We Have said that the average cost of a vacation for a family of four is $4641 (source of both). Certainly, you might have a limitless amount of money to spend on your family vacation. You may also have saved up enough to cover not just your expected costs but also additional and miscellaneous spending while on family holiday.
You might think that the best way to save some money would be to limit your family vacation options to your country of residence. So for example, if you are North American, you might think the most cost-effective holiday for your family would be a staycation in one of the 52 states.
This may indeed be true and definitely logistically easier especially if you plan to holiday within your own state. However, it is good to look into other locations around the world as well. You may be surprised to find that you are not spending that much more by travelling to a different country for your family vacation.
9 Best resorts for family vacations around the world
Nickelodeon Hotels & Resorts Punta Cana (Mexico)
The staff and their excellent service here are very likely to bring you back should you visit. The customer service is notably impressive. It is also a clean environment in general. The Nickelodeon Resort is a very child-friendly resort with child-friendly activities such as a children's water park. It is kid-safe as it is secure and the water is shallow. The beach is also nice and clean.
The Royal at Atlantis (The Bahamas)
If you are searching for cheap vacation ideas, this may not be it as it is on the pricier end. However, you may find the expense is well-worth it. The staff are extremely friendly and welcoming and the food is incredible. The rooms are also very clean and the property is generally well-maintained. You are able to have fun as well as relax in one space.
The Hotel Hershey (Hershey, Pennsylvania)
The hotel has a historic feel to it and the grounds are gorgeous. The staff are also very kind and helpful. Both the rooms and the hotel grounds are kept in very good, clean condition. There are both outdoor and indoor swimming pools and lots of options of activities for children. If you are headed here with your family specifically for Hershey Park, you will be pleased to know that it is right opposite the hotel.
The Grove Resort (Orlando, Florida)
In a nutshell, what you will find here are watersports, beautiful grounds, clean property and friendly and helpful staff. You do not need to leave the resort to find good food and drinks either. This resort is excellent for families. If you need vacation ideas for families, check this one out.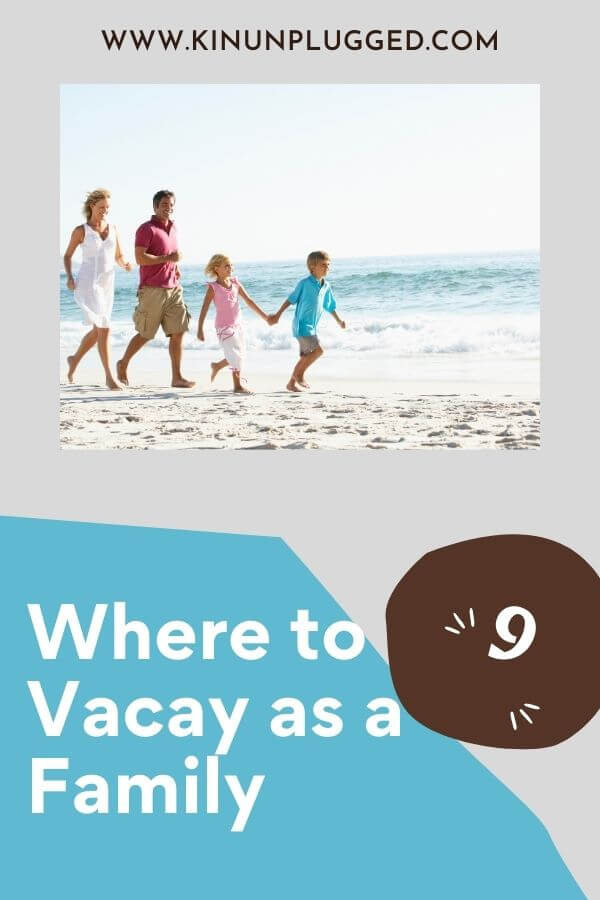 Baha Mar (The Bahamas)
The Baha Mar is a resort made up of three hotels – a Grand Hyatt, SLS Baha Mar, and the Rosewood. The entire property is likely to leave feeling awe-struck with how beautiful the grounds are and how many amenities are available. The staff in all three properties are incredible when it comes to making the effort to meet your needs. You are also spoilt for choice when it comes to food options as there are so many restaurants to choose from.
Mission Point (Michigan)
Here, you will find that the staff are very willing to be helpful whenever you need them. The restaurant's food is also really good. If cleanliness is important to you (as I am sure it is), then you might be impressed with the hotel in general. If you happen to be going with a dog (or two), you will be pleased to know that it is a dog-friendly hotel and you can get a pet sitter if you need one.
Legoland California Resort (San Diego, California)
If you are not looking for crazy theme-park types of rides as part of your holiday, then the Legoland Resort in California is one of the best vacation ideas for families. As the rides are not over-the-top, they are appropriate for young children. Your toddlers will have many options of rides that are actually appropriate for them. With little kids who are familiar with Lego, this resort is a great experience as all the caricatures are made of Lego which might even inspire your kids' creativity.
The hotel itself is quite interactive and serves an awesome breakfast buffet. The staff are friendly and go over and above to help you if you need it and make you feel welcome.
Read: UK vs Germany – Our Honest experience
Coconut Bay Beach Resort and Spa (St. Lucia)
This resort has some pretty awesome swimming pools. The staff are also friendly and helpful. The resort is generally well-maintained and the food and drinks are good enough to become the highlight of your stay. It also has the added benefit of being close to the airport so you do not have far to travel upon arrival.
The Ritz Carlton (Key Biscayne, Florida)
If you would like to keep your family slightly insulated from the frequently busy South Beach, then The Ritz Carlton will work just fine for you. You will find that it has very beautiful, clean and well-kempt grounds. The staff are friendly and professional and you will not lack for really good food options.
Have you stayed at any of these locations as a family? How did you find it?
What vacation ideas for families would you recommend?
Please follow and like us: