Reading Time:
5
minutes
Make a mom's day with any of these meaningful gifts…and it doesn't have to be Mother's Day! There are birthdays and the holidays to consider too but it'll be even more special to present a mom with any of these on a random day. The things all moms like will, of course, vary from mom to mom but even the pickiest of mothers will appreciate these thoughtful gifts for mom.
Here are 20 gifts that moms enjoy. These gifts are from good ol' Amazon and also a couple of other brands. Then there are the homemade ones and some for if you're on a budget but still want to make sure it's a special day for mom.
Disclaimer: At no additional cost to you, I may get a small commission for some of the purchases made through links within this page.
1. 100% Silk or cotton pajama set
2. Queen for a Day
A day for her to do any and everything she'd like to do. With no time restrictions, no deadlines to stick to and everyone at her beck and call. I promise she'll love this from her husband. Husbands, be the most agreeable person on earth to her and the most valuable daddy on this day! This is one of the more meaningful gifts for mom that she'll look back on for years and remember quite vividly if it's done right.
This is very much needed lately when everyone's having to wash their hands a zillion times a day. And may it continue to be needed this much! I'm really praying that we all continue to be this mindful of our hygiene.
Who doesn't love a sweet-scented home? Get ones for aromatherapy to aid in lifting her mood or relaxing her.
5. A meal subscription for a month
Take one of the biggest mommy tasks off her hands for a couple of nights per week. Get her subscribed to meal service for a month or two. Make sure it has a simple process attached to it as you don't want to give her extra work. I recommend Dinnerly.
With Dinnerly, she'll only have to select her preferred recipes off their menu and choose a delivery date. The ingredients for the recipe are then delivered to her door with instructions. Very simple indeed. Also very affordable.
6. Heated back massager
Any mom would appreciate a back massage at the end of the day. Or at any time during the day when she has a moment!
7. A large bouquet of flowers
These are serious mood-lifters!
Within the UK, Waitrose has some beautiful and very affordable flower arrangements available HERE.
Get a good quality one and these will last for a long time. They're amazing after a day standing on your feet for prolonged periods.
9. An instant pot
These can simplify a mom's life so much. They're the ideal gift for new and first time moms especially.
10. A letter that sings her praise
Make it an honest one, please. Count the ways you love her and why she's so special. Not just as a mom but also as the individual that she is. She'll remember the things you say forever and refer back to it on down days when she needs encouragement and inspiration. If you're looking for cheap Mother's Day gifts, it doesn't get any better or more wonderful than this.
11. A spa day or spa weekend gift certificate
Bliss. That's what most moms think of when they imagine a spa day.
This is perfect if she treasures a good piece of jewelry. They're a classic and timeless choice that she can treasure forever.
13. A lie in
Moms of babies, toddlers and even school age children often crave a morning lie in more than anything else! It might not be for her to get some extra winks in; it might be for her to read a book, flip through some magazines or browse the internet in peace and from the comfort of her bed. Of all the things that moms like, this might be my personal favourite. It also makes for an awesome last minute birthday gift for mom.
14. Photo necklace
If you know she likes jewelry and particularly likes to wear necklaces, get her a photo necklace with a photo of herself and someone special in it.
15. Hangable canvas prints
These are a beautiful and thoughtful way to choose a single photo that captures a moment that reminds you of her or tells her how you feel about her.
16. Make a scrapbook of your favourite photo moments
Adding little notes beneath some of the photos detailing why you love the memories so much will make it all the more meaningful.
17. Top of the range vacuum cleaner
One of the way you know you're an adult is when you're excited to acquire a really good vacuum cleaner. Having a top of the range, easy to use vacuum is invaluable for any mom. The brand I recommend is of course available to UK buyers here.
18. Elaborate & unique baking tin(s)
If your mom is into baking, you can't go wrong with a special and durable baking tin. If it has a special shape to it, it makes it more of a unique gift for mom.
19. A Coffee Maker
If she needs that extra pick-me-up in the mornings, she'll love this. Making it yourself can make it that much more satisfying.
20. Going out for a meal
It's nice to not have to worry about what to cook or put together for everyone else's meal for once. Get her meal out with friends or with you. If you do take her out, make sure she's not having to worry about whether anyone left at home will have anything to eat! Even if it means ordering in for everyone left at home.
As I said, all these make for great mother's day gifts. However, there's something really special about a remarkable gesture on an unremarkable day. Don't wait for an occasion to make her feel special!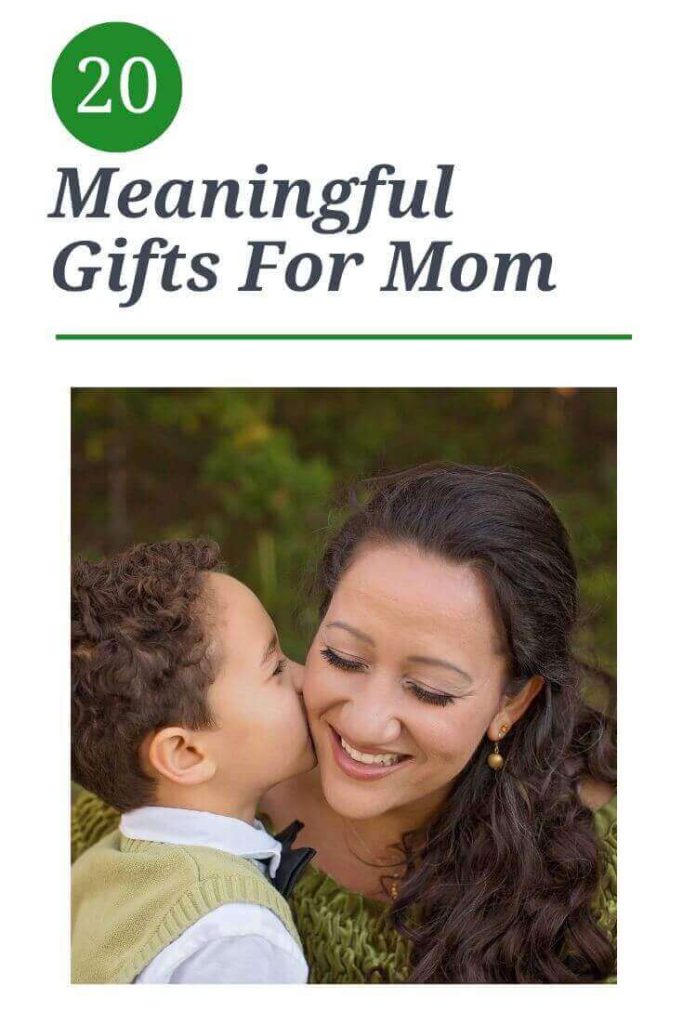 Please follow and like us: