I adore quick and easy 5-ingredient meals! They make my heart sing because I know how little time I am probably going to be spending on my feet in the kitchen.
There's usually a lot less prep work with quick 5-ingredient recipes as well. That usually means less tidy up time after cooking. Win!
5-ingredient meals that your kids will love are exactly what you need after a long day at work or at home with your kids. The ones I've got listed below are perfect because they all take 30 minutes or less from start to finish.
You will find that a lot of them are pasta dishes. That makes sense because we all know how easy and quick it is to whip up some pasta for dinner. Also, most children love pasta in all the different forms they come in – from lasagna to spaghetti!
Kid-friendly 5-Ingredient Recipes
This kid-friendly Pesto Pasta with Tomatoes only uses a few simple ingredients but packs a lot of flavor into every bite! It also only takes 20 minutes to whip up!
Call it "a million dollar spaghetti" because it is quick and easy but tastes like a fancy Italian restaurant dinner!
READ: German Recipes – Tasting our new home
This super easy baked ziti recipe is perfect for a busy nights. With just three ingredients, it can be made ahead of time and then popped in the oven for an easy dinner.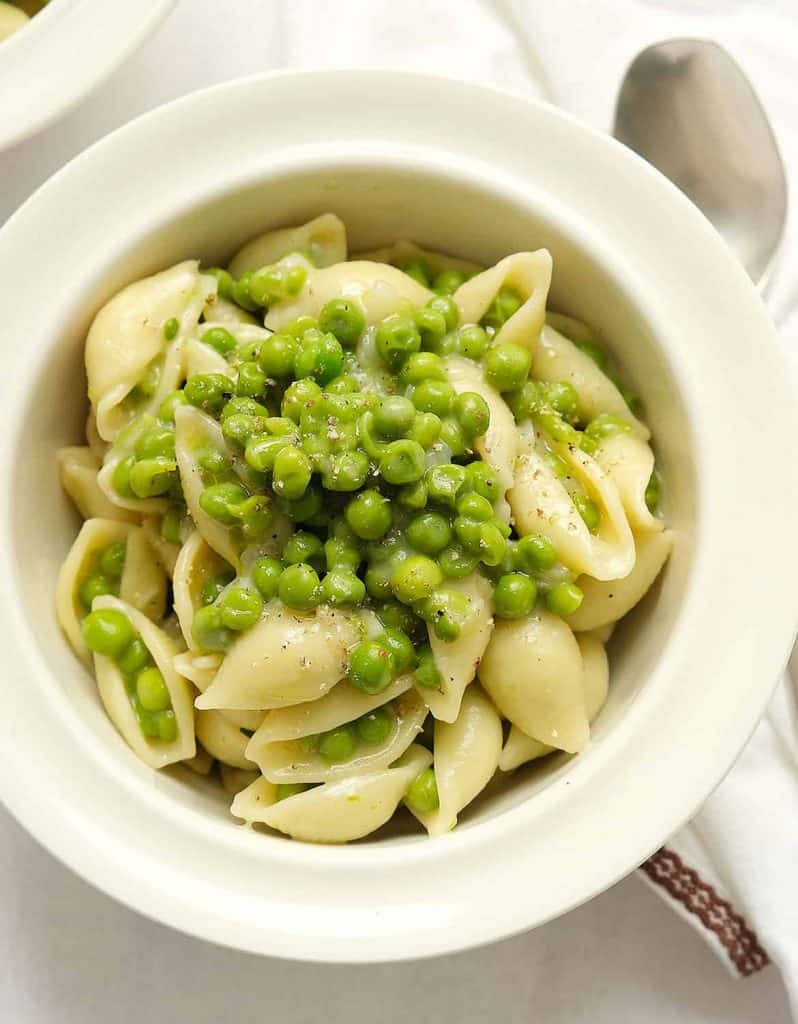 This Italian pasta with peas is a simple, delicious one-pot dinner recipe that uses minimal ingredients. It makes a perfect weeknight meal for the whole family, and it's ready in 15 minutes.
Pasta e Fagioli aka Pasta and Beans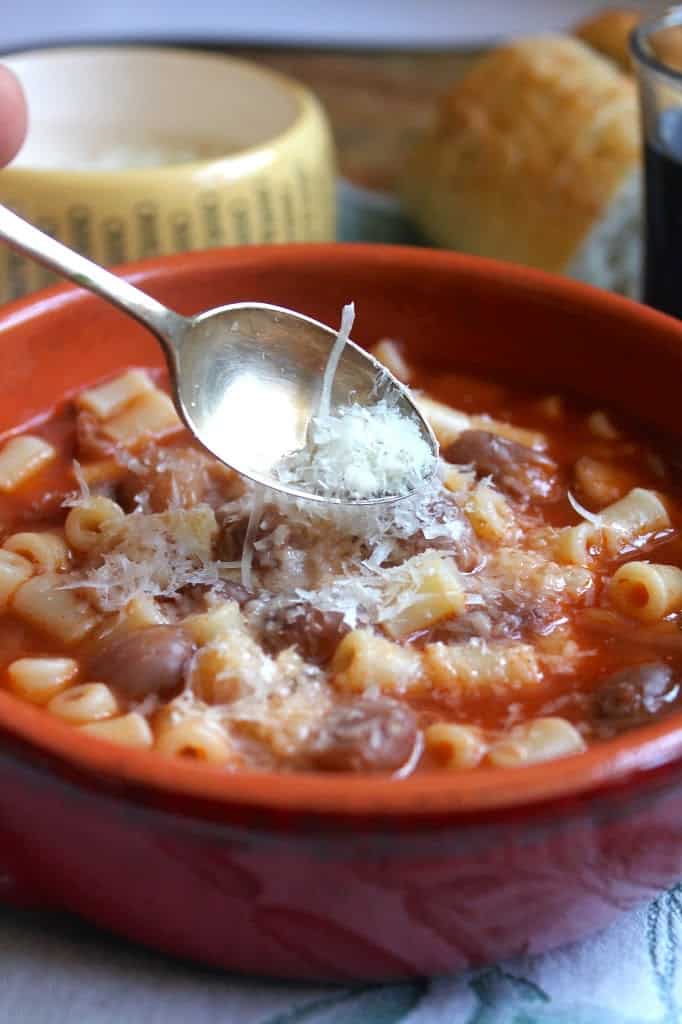 Pasta and beans has to be one of the top kid favorite meals because they always ask for seconds. Pasta, sauce and beans makes a healthy, delicious and nutritious meal for kids any time of year! Done in 20 minutes!
Pesto Pasta Salad is a simple and delicious Italian pasta salad made with only five ingredients in 15 minutes only. Using store-bought pesto, fresh mozzarella, and tomatoes, you are going to love how flavorful and easy this pasta salad is.
Creamy pesto gnocchi is an easy answer to the question, "What's for dinner?" On the table in 15 minutes, serve it as a side or as a meal.
Kartoffelpuffer or German potato cakes
These delicious vegan German potato pancakes or Kartoffelpuffer are crispy from the outside and tender on the inside and only require 3 staple ingredients and 30 minutes of your time. They are perfect for a quick and filling breakfast, lunch or dinner meal that everyone will love!
RELATED: What I wish Moms knew about feeding their kids
These Pepperoni Pizza Cups are easy enough for teens to make on their own and fun for younger kids to help make, using just four ingredients you probably already have on hand! Done in 25 minutes.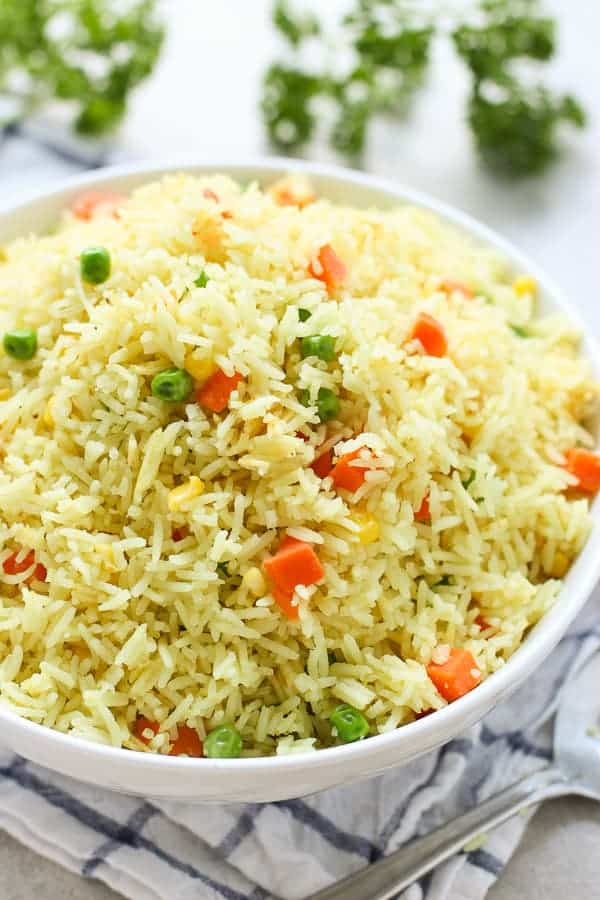 This easy seasoned vegetable rice recipe is a quick and simple dish, even for your pickiest eater! Makes great leftovers too. It's a 20 minute 5-ingredient recipe.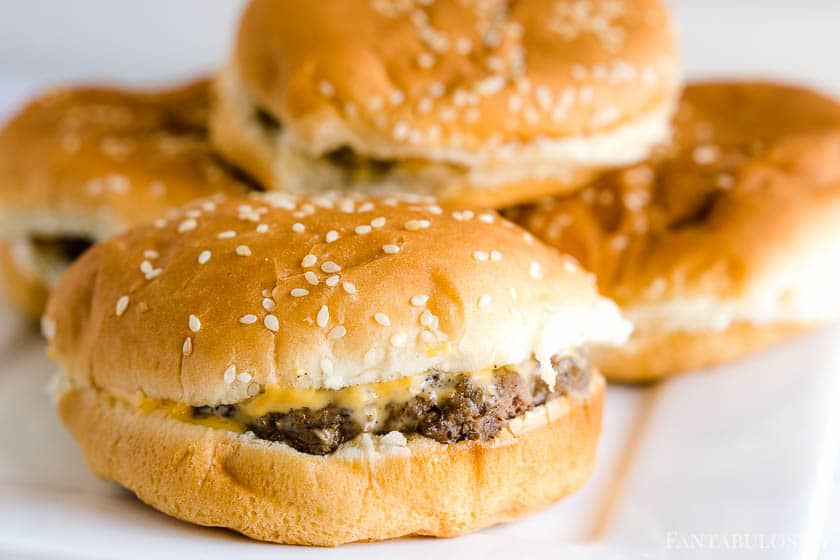 Not only does it make clean-up a breeze but this recipe creates the juiciest burger, and has a trick that will keep you going back for more! It has a total cook time of 27 minutes.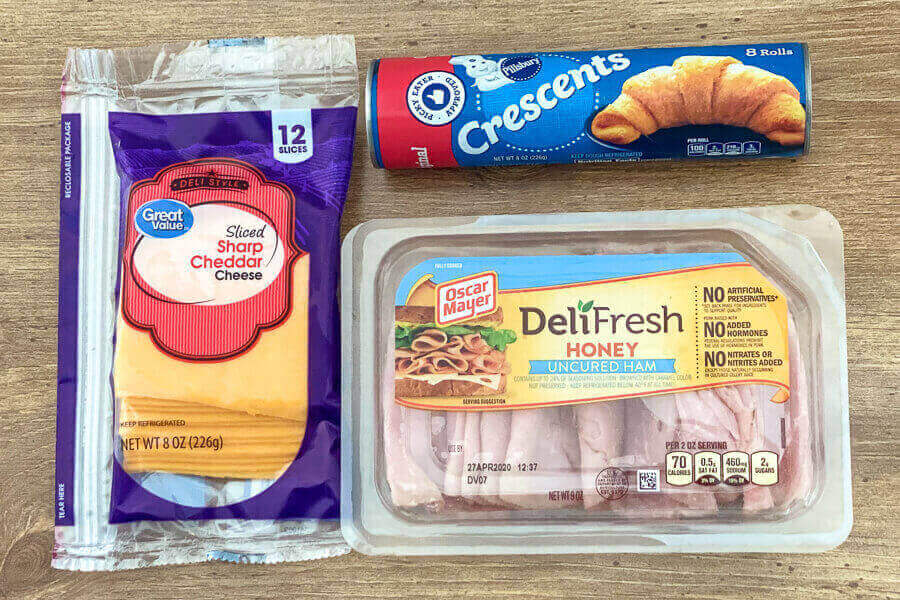 This is one of the fastest 5-ingredient meals you could get together. Only three simple ingredients, ready in under 15 minutes and not to mention delicious! These Ham and Cheese Crescents are the perfect dinner for a busy weeknight or lunch for your littles! Buttery crescent rolls paired with gooey cheese and sweet honey ham make the ultimate easy meal!
Thick and creamy pumpkin potato soup
30 minute recipe – This creamy and luscious pumpkin potato soup only calls for 5 simple ingredients! Kid-friendly and is naturally vegan and gluten-free.
Total time: 25 minutes. These are crispy, delicious, and chock full of nutrition. And baking these quesadillas allows you to make many at once.
Lemon Pepper Chicken is deliciously crispy on the outside and juicy on the inside. You'd never guess you can make this impressive 5-ingredient Lemon Pepper Chicken Recipe in just 30 minutes.
Have you tried out any of these amazing 5-ingredient meals before? How did they turn out?
Please follow and like us: