Reading Time:
12
minutes
Pregnancy and motherhood can be the most wonderful thing you'll ever experience, but that doesn't mean you won't feel clueless, stressed, and overwhelmed from time to time. Luckily, for all of us pregnant women, there are women who have done it all before us and learned a thing or two that they are willing to share to help us newbies out! Here is a list of highly rated, most talked about best books on pregnancy that will help you get through the rollercoaster ride you're on!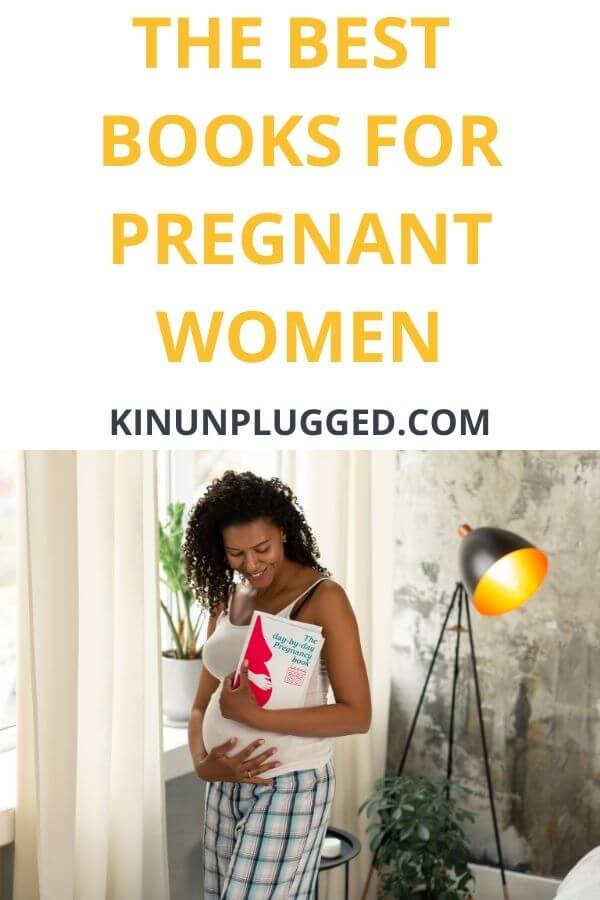 Disclaimer: At no additional cost to you, I may get a small commission for purchases made through links within this page.
All Around Best Pregnancy Books
1. Pregnancy, Childbirth, and the Newborn: The Complete Guide
The title kind of says it all with this one, but it really does have a ton of information for every step of the pregnancy process! Some reviews say that if you are only going to buy one book, buy this one!
From pregnancy health, to birth plans, to labor and delivery options, to pain management, to feeding options, to newborn care… and seriously so much more! The table of contents is available to look at on Amazon, check out everything that's in this book!
Rating: 4.6 stars (1,360+ reviews)
2. The New Rules of Pregnancy: What to Eat, Do, Think About, and Let Go Of While Your Body is Making A Baby
This book is unique because it focuses on YOU! It's more about everything that is happening to YOUR body and what YOU can and can't do while you're pregnant. There's not as much focus on your baby's development.
The book is written by two OB-GYN's, so it definitely gives you some peace of mind knowing that the information is coming from people who know their stuff! It's kind of like you're getting all of your questions asked all in one place without having to go to the doctor's office every other day! Plus, you don't have to feel silly asking all kinds of questions.
Rating: 4.4 stars (86 reviews)
3. Nurture: A Modern Guide to Pregnancy, Birth, Early Motherhood and Trusting Yourself and Your Body
This book seems to be talked about a lot recently, so it's really gaining some traction. It has information from early pregnancy days to the postpartum stage. The author is a doula, and she uses her experience to include a lot of helpful information for expectant mothers as well as their partners, on the entire birthing experience.
Along with being a doula, the author is also a lactation counselor and trained chef, so there is some great information on breastfeeding and nutrition as well.
Rating: 4.6 stars (614 reviews)
4. The Pregnancy Instruction Manual: Essential Information, Troubleshooting Tips, and Advice for Parents-to-Be
This is one of the best pregnancy books because it's designed to answer all of the MANY questions that flood your mind during pregnancy. This is so nice because you literally can't help but just wonder what the heck is going on! With you, your body, your baby, all of the "what's going to happen?" and of course all of the "what if's?"
Another great feature of this book is the layout. It's written in a way that is so easy to read, with diagrams, bullet points, etc. So nice!
Rating: 4.4 stars (135 reviews)
5. Like A Mother: A Feminist Journey Through the Science and Culture of Pregnancy
The Author, Angela Garbes expresses that she wrote this book to help expecting mothers avoid going through the same struggle as she did. When she was newly pregnant, she said she struggled really hard to find accurate, up to date, helpful information that actually answered all of her questions.
She also talks about the judgement factor of some of the pregnancy books you will find. You are told what you have to do, rather than being fully informed of the options, and then made to feel like you are able to choose the best option for yourself and your baby.
A lot of the reviews talk about her straightforward and feministic approach at really breaking down all of the science and facts involving different aspects of pregnancy and motherhood.
Rating: 4.7 stars (419 reviews)
6. What to Expect When You're Expecting
This book covers tons of things, from conception to early motherhood. It even has sections for IVF and multiples. It's got A LOT of information. It's more of a "cover everything book," than a "dig in depth about a few things" book.
This book is on here because it has crazy good ratings! However, the reviews are mixed. Some people absolutely love it and others aren't impressed. So it's hard to say. Make sure you read lots of reviews to see if this is one of the books you want in your collection of best pregnancy books!
Rating: 4.8 stars (16,900+ reviews)
Books For The First Time Mom
7. The First Time Mom's Pregnancy Handbook: A Week-by-Week Guide from Conception through Baby's First 3 Months
This is another one of those easy to read books. The layout makes it so much easier on the eyes and faster to get through. This is a great perk.
It's got the standard milestones given weekly, baby and mom stats info on what to expect, and postpartum preparation and healing help.
Rating: 4.7 stars (410 reviews)
8. 50 Things to Do Before You Deliver: The First Time Moms Pregnancy Guide
This book on pregnancy is great because everyone loves a checklist! They are easy to follow, and they keep you motivated to keep getting things done every time you check something off the list.
This is Jill Krause's second book, and her first book did really well also! Another cool feature of this book is that it has input from other women as well, including experienced moms, OB-GYNs and midwives and more.
Rating: 4.5 stars (638 reviews)
9. The First Time Mom's Pregnancy Notebook: Monthly Checklists, Activities & Journal Prompts
This notebook is a really cool combo of productive and fun. It's definitely a keepsake, as it has places for belly pictures, and other fun memories you'll want to keep.
It's also got lots of checklists and journal prompts. So it's great for preparation. But it's less of an information packed, question answering type of book. It's just fun!
Rating: 4.6 stars (2,730+ reviews)
*As a first time mom, it can be nice to have a checklist to stay organized and feel ready for your baby's arrival, so check out this Pregnancy To Do List For All Three Trimesters!
Best Books on Pregnancy for Moms Wanting a Natural Birth
10. Ina May's Guide to Childbirth
Ina May's book is very popular, and for good reason! She is a midwife with over 30 years of experience, and it shows. This book is all about preparing you for, and teaching you about childbirth. It's a great balance of fact and knowledge about the body, as well as tried and true tips for getting through your natural birth with as little pain and complication as possible.
The author shares a lot of her personal experiences as a midwife throughout the book, and there are also a good amount of personal stories from others who used her natural birthing technique. This is definitely a good book for encouragement and motivation to get through childbirth.
Rating: 4.7 stars (4,540+ reviews)
11. Natural Hospital Birth: The Best of Both Worlds
This book is unique because it targets a very specific audience – women wanting a natural childbirth in a hospital setting. This is a really great resource, because it can be easy to feel overwhelmed, out of the loop, and defeated while in the hospital.
The author helps you make sure you get the birth you want by educating you and helping you build confidence, as well as giving you some tips and expert advice to help you feel in control of your birthing experience.
Rating: 4.7 stars (259 reviews)
*Another part of pregnancy is getting everything you need for baby! If you're looking to save some money early on, check out this Guide to Having A Baby On A Budget – What You Really Don't Need For Baby & A Few Things You Can't Live Without!
Books For Having Multiples
12. When You're Expecting Twins, Triplets, or Quads: Proven Guidelines for a Healthy Multiple Pregnancy
Having multiples just opens the door for even more questions! So this book is a great resource for you. It's packed full of "what to expect" information.
While this book includes information on reducing risks, preterm labor, and quite a few other things, it's also very nutrition focused. It has a lot of information on what you should be eating when, to ensure the best health for you and your babies. The book also talks about safe exercise, both during pregnancy and postpartum. It even includes meal ideas!
Rating: 4.5 stars (888 reviews)
13. What to Do When You're Having Two: The Twins Survival Guide from Pregnancy Through the First Year
The author of this book, Natalie Diaz, shares her story about how frustrating it was for her to not have access to a good book about having multiples when she was pregnant with her twins. She says that she told herself if there wasn't one out there by the time her kids were in kindergarten she would write one herself. And here it is!
This newest edition covers a variety of things, from pregnancy help, to baby registry and best gear for twins, and into the postpartum period of tandem breastfeeding.
Rating: 4.5 stars (515 reviews)
Books That Are FUN
14. The Big Fat Activity Book for Pregnant People
This book was designed to make you laugh, give you something to do, AND give you some insight on what pregnancy and motherhood are going to be like. It's got the perfect amount of sarcasm, fun, and good natured humor.
From quizzes, to puzzles, to journaling, to fill in the blanks, to mazes, and so much more. This book will make you laugh out loud, while also providing some comfort in helping you know you are not alone, we all experience the same ridiculous things while we're pregnant.
Rating: 4.7 stars (2,750+ reviews)
15. Preggers: An Adult Coloring Book for Pregnant Women
This is hilarious. Every picture is just so easy to resonate with and you just can't help but laugh. This is one of the best pregnancy books that are just for fun, not so much informational.
One awesome benefit to adult coloring books is that they often help with anxiety and stress. And did you know that when you're pregnant you could potentially have even more stress and anxiety?! Yeah, crazy I know.
Rating: 4.6 stars (42 reviews)
16. Preggatinis: Mixology for the Mom-To-Be
This recipe book has 75 different ideas for pregnancy safe "cocktails" that are delicious and alcohol free. One cool idea this book talks about is having a "Preggatini Party" for a baby shower, which would give you a fun chance to really put this book to use AND throw a killer, unique baby shower.
Rating: 4.5 stars (406 reviews)
17. First Time Mom's Pregnancy Activity Book: 100 Fun Games, Projects, and Prompts to Prepare for Baby
This activity book is unique because it includes tons of activities, but it also has some tips and advice throughout it as well. Typically, books are one or the other, so this one is kind of a best of both worlds option. Stay busy while keeping track of your pregnancy and getting some helpful information as well!
Rating: 4.5 stars (187 reviews)
18. 100,000+ Baby Names: The Most Helpful, Complete & Up To Date Name Book
Who knew there was so much to learn about baby naming? This book talks about trends, top 100's, what's on the rise and fall, and of course, it has over 100k baby name ideas with their origins and meanings!
Something cool about this book is that you can reuse it. If you decide to have more children, you can just open up your book and look at names again to try to decide on a baby name.
Rating: 4.4 stars (942 reviews)
Books for Baby's First Year
19. The Fourth Trimester: A Postpartum Guide to Healing Your Body, Balancing Your Emotions, and Restoring Your Vitality
This is another one of the many pregnancy books that is really being talked about right now. The author is truly talented, she's a doula, postpartum consultant, yoga teacher, body worker, and women's health care advocate. She focuses on holistic approaches, which isn't for everyone. But if it's your thing, then this is perfect!
She uses her knowledge and expertise to help prepare you for the birth of your baby, organize your household for the transition, heal as quickly as possible, get back to safely exercising and having sex, and so much more.
Rating: 4.6 stars (705 reviews)
20. Baby 411: Your Baby, Birth to Age 1
This book has SO much different information. To name just a few… sleep, first aid, nutrition and feeding, and so much more. It's got answers to the questions you're going to be asking, and answers to the questions you haven't even thought to ask yet!
Rating: 4.8 stars (1,380+)
This book is funny, easy to read, and it's got a TON of really helpful information. The author was actually rated Best Pediatrician in Utah at one point. So it is full of the same exact info you would get if you went to your pediatrician and asked them your questions.
Rating: 4.7 stars (3,220+ reviews)
READ: How to Journal through Baby's First Year
22. The Womanly Art of Breastfeeding: Completely Revised and Updated 8th Edition
This breastfeeding book is actually from the La Leche League, which is the leading breastfeeding advocacy organization in the world! If you breastfeed, you won't NOT hear about them. So to have a book actually from them, it's going to have the most accurate, up to date, and helpful information that you can find.
Breastfeeding really is an art, it takes time and patience and trial and error! The more information you can get, the better!
Rating: 4.6 stars (2,620+ reviews)
There is a lot of controversy on baby sleep. This is one of those best books on pregnancy in particular does not support the "cry it out" method, it is an alternative technique that aims for no extended cries.
This book also has information on sleep safety, and answers all of the common questions new parents have about their baby's sleep schedule.
Rating: 4.3 stars ( 290 reviews)
Hopefully you enjoyed our list of best pregnancy books! Whether you're pregnant and you're just looking to be as informed as possible, or you're shopping for a gift for a pregnant friend, any of these books will be a great option.
Author Bio: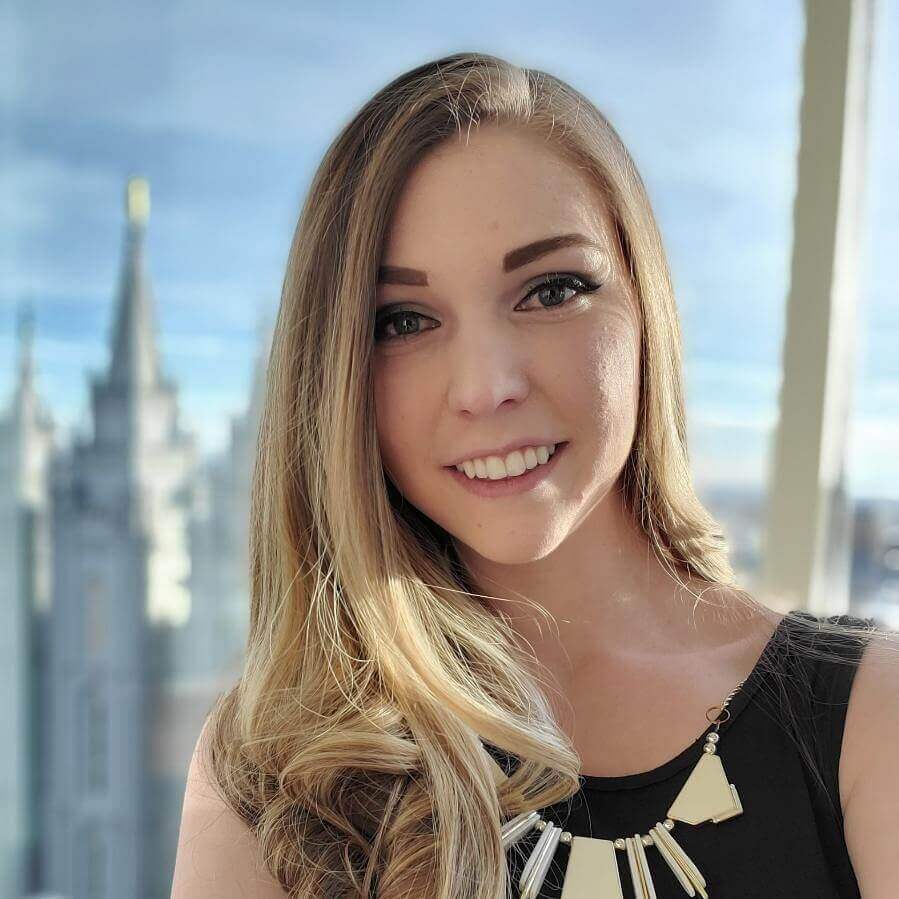 Hello! My name is Kayla. I'm married to a wonderful man, and we have a 5 year old daughter. We love spending time together as a family, especially doing anything outdoors like camping, four wheeling and kayaking! I also love anything that gets my creative juices flowing! I'd love it if you visited my blog over at Motivation for Mom where I talk about all things marriage and motherhood.
Please follow and like us: