We do a fair bit of travelling as a family. However, if you count in the amount of travelling that hubs has done back and forth between the UK and Germany because of work, he's done almost 5000 miles of flying in about a year. Not a big deal to most people I'm sure but think about how much longer it all seems when your flights are delayed or cancelled. What we were owed in compensation for flight delays and cancellations by the end of 2018 could have got us a cheap car!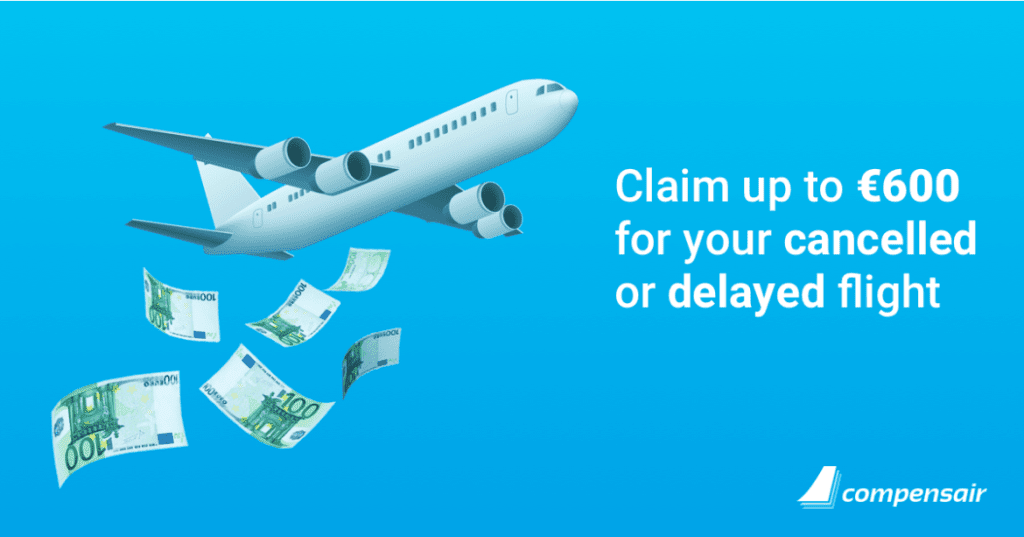 Hubs went through that more times than I can count. Not just delays of a few minutes but hours and once (and I'll never forget this one as I was very pregnant and alone at home waiting for him to get back), almost two days. I don't even know if that one should be referred to as a delay or a cancellation with the airline moving customers to a different flight over a day later! It was truly ridiculous. We were always aware that we could attempt to claim back on all these cancellations and delays but the process wasn't always clear and who to go to for help on what to do was even less clear. If we'd only known about Compensair sooner.
If you're eligible, Compensair helps you claim up to 600 Euros in compensation.
It works for flights up to 6 years back! 
How it works?
You just need to fill in a simple claim form, and Compensair will handle all the paperwork, submit the claim and take care of all the further communication with the airline to settle your case (even sue the airline if needed)!
Submitting a claim is absolutely free of charge!! Сompensair will charge its 25% success fee only in case if you get your compensation.
If you've faced the bother of a delayed or cancelled flight before, CLICK HERE to check if you're eligible to make a claim. It takes only 2 minutes.
I love that Compensair does all the work for you. You can sit back and let them deal with your claim on your behalf. It should always be this easy!
Disclaimer: I may get a small commission for purchases made through links within this page.
Please follow and like us: