Juggling family & entrepreneurship as a mom
In this post, I'm going to give you three tips that have saved me so much time, energy and to be honest also my sanity while juggling between raising a family and being a momentrepreneur. To be honest, being a momentrepreneur is amazing. But I'm not going to sugar coat it for you, raising a family and having a business is hard. But it is a different type of hard because now you are the boss. You decide when to work, what projects to take, plan your time as you want and much more.
But before we dive in, let's go back in time…
When my daughter was born, I was in dreamland. I was in this magic bubble where there was just happiness and joy. Just like that my life changed forever. I was not thinking about me anymore, everything was about us. Now one thing you need to know is that I live in Denmark. The maternity leave here is amazing. You get a whole year (+ / – ) to be with that little person. But after 6 months, I knew that I needed to start thinking about coming back to work. So my mind started wondering: How can I split my life between working and being a mom? Which one do I need to sacrifice? How can I raise a family and continue doing this?
I did come back to my job, and after some years I realize that I need it to be with my kids. Now they were two and I just couldn't continue in the corporate world. The pressure and stress were too much. I became sick and depressed (you can read more about that here). So, I became a momentreprenur.
I decided to take all those skills that I got from so many years working in the corporate world and put it into a new business, where I could help others that like me, did want to stay in the 9- 5 train. I have to come with some structure to be intentional with my time and also be present with my family. Today I'm going to share those tips with you.
1. Planning is key
When being a momentrepreneur, you become the CEO, the marketing director, the strategy director, the sales director even the coffee maker. You must wear all these hats all day long. You are constantly shifting them around.
Plan, before you execute, is key. Sometimes we are just too excited for a new project or a new client that we forget that we also need to coordinate with the rest of the family. This happened to me, I was planning my Q4 and I completely forgot that there are 4 holidays during that time. Days that the kids are at home with me, this means that I need to take on one client and not two. It also means that I need to schedule my social media in advance and even my Instagram stories.
Managing your time and their time can be very tricky. I would recommend that you have two separate calendars but merge them together so you can see both types of appointments/holidays at once. Now I have my google calendar (my business) and my outlook calendar (my family). They are merged and I can always be on top of playdates and clients. Pro-tip. I use different colors, one for my family and one for my business.
2. Learn how to separate business from family
There will be many times as a momentreprenur that you are going to feel like crawling under the bed. Having that conversation with a problematic client or talking about prices when they are telling you that you are too expensive. Working super late to write the perfect proposal and then the client decides to go with another person. After feeling so bad and defeated, you need to shift gears and be a sweet mommy. while your head is probably still on business land. This totally affects quality time with your kids and your hubby, and to be honest the whole family dynamic. Mom, you are the center of your family. You are the foundation. If you crumble, the whole thing goes apart.
If things get too hard, take a break. Some days are just hard, simple as that. Grab your jacket and go for a walk. Changing scenarios are super beneficial to boost your humor. Put on some music and dance. Have a drink with a friend. Take care of yourself. Taking care of you can help you snap out of that business mind that you are in and make you come back with more energy for them. Because when you take care of you and have those amazing breaks, you can come back stronger and happier with your family.
3. Ask for help
One of the things I learned very early when becoming a momentrepreneur was that I couldn't do all of it by myself. I need it help and I need it fast. So, I gathered my tribe, which is mostly my husband and friends and told them to step in. It helps me not lose my mind and concentrate on business when it was business and on my family on family time.
Help has many shapes and faces. Sometimes help can be a friend that takes your kids for a couple of hours, so you can work. Others can be that clients that give you super amazing feedback when you were feeling a bit lost. Help can also be buying a pizza on a Friday instead of making dinner. Help does not always mean investing in a cleaning crew or having a full time nanny. Help can be easy and simple actions during a day which make your day easy.
Well, that is it. If you are a momentrepreneur or thinking about it, I hope this helps you. If you want more about how I juggle business and family, head to my blog.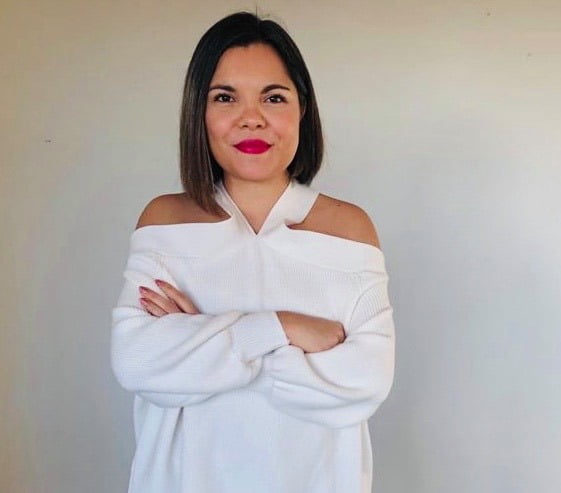 Barbara Joergensen is a Squarespace website and branding designer. She helps online female coaches gain the visibility they need to grow their business so they can impact more clients through their work. She aims to enable coaches to inspire others in an authentic way through their website and brand. Barbara can be found here. (www.barbarajoergensen.com or Instagram: https://www.instagram.com/barbarajoergensenstudio/
Please follow and like us: