Reading Time:
6
minutes
As moms, we are extra careful to make sure we have all the items required so that our babies are well prepared for anything. Their diaper bags have everything any baby could possibly need. However, we are not always quite so well-prepared with our own bags. What essentials do moms need in their own mommy bags? What are your mom purse essentials? Lets focus on only mommy for a change!
Disclaimer: I may receive a small commission for purchases made through some of the links on this page. 
Tip: Use clear pouches or purses like these to separate items
What's in my Mommy bag?
Pack of Tissues
Growing up, I was always told that a lady always has a handkerchief or a tissue on her. I don't know about that making you a lady but I do know that having a packet of tissues in your mommy bag will always come in handy . Yes, almost every time you step out of the house. Not just for you but also very likely for your children.
Hair bands
If you have enough hair to pull into a bun, keep at least a couple of hair ties in your bag at all times. Your current one might snap and tear or you might leave the house with your hair flowing loose and then suddenly be in a situation where you wish you could tie your hair up.
If your hair is not long enough to be held up but can get in your eyes or irritate you in any other way, keep an Alice band or headband in your bag. Just in case. 
Small bottle of Water
Particularly if you're a breastfeeding mama, you're going to find yourself feeling parched rather suddenly sometimes. Always keep a bottle of water handy. Ideally, you should have a permanent marked bottle that you use to keep track of your water intake throughout the day. Good if you do. Keep a small bottle of water in your handbag anyway.
Mini Makeup bag
This can be a mini version of your most important makeup items. Really, if you're not too fussy, your little makeup bag could have nothing but a lipstick or coloured lip gloss, some powdered foundation and a mascara. 
Face cream/moisturiser
I say face moisturiser rather than hand or body because with a face moisturiser, no matter which part of your body you end up using it for, you know that it is safe to go on your face. We know how important it is to give the skin on our faces the special treatment that it needs.
Small tub of Vaseline
Vaseline is one of your most major mom purse essentials because it can be used for so many different things from moisturising to healing scratches and burns. It can even be used to preserve the scent of your perfume. 
Feminine care products
Tampons, pads and whatever else you may need. These are general woman essentials and not just mom purse essentials. It is awful to be out and about, need any of these suddenly and not have them on hand!
Particularly when you have babies with you, you don't want to have to make any additional and unplanned stops.
Mini first aid kit
Of course, you cannot fit everything you have in your home first aid kit into your handbag. However, you can put together a mini kit made up of little items that you might need such as a little tube of antihistamine cream, plasters or band-aids and painkillers.
READ: What you need in your at-home First Aid Kit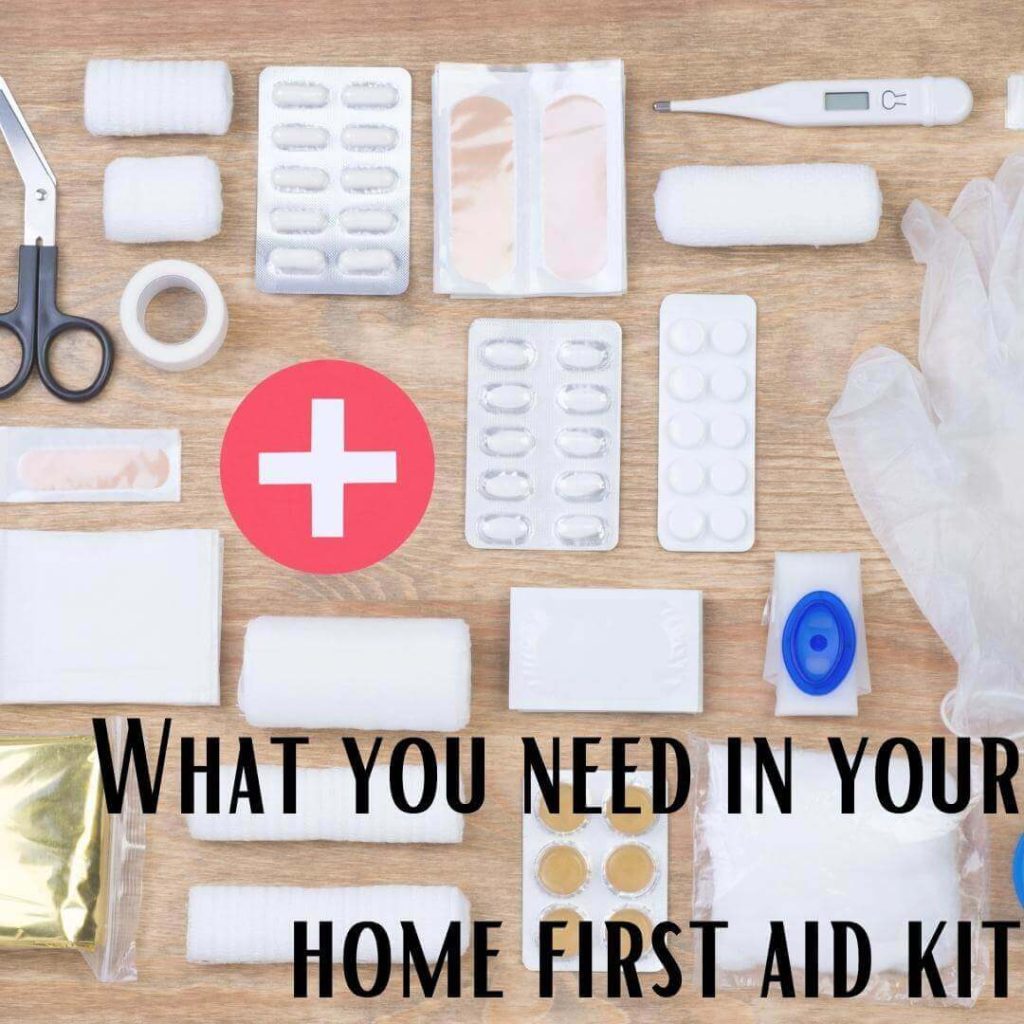 Mini sewing kit
This is something you should be able to purchase very easily in stores and online. They can come in such tiny packs that they take up no space at all in your handbag. Make sure it contains safety pins and if it does not, slip one in. 
Antibacterial wipes for skin and surfaces
You'll probably have some antibacterial gel in your handbag anyway but having antibacterial wipes is also good. Wipes that are safe for skin are good to have because you can use them for dirty hands quickly and on the go without having to wait for your hands to dry like you would with gels and liquids. Even better if you can find wipes that are made for both skin and surfaces.
Nursing pads
Are you a breastfeeding mom? It is always best to have breast or nursing pads on hand incase of leaks.
Breath mints or gum
Worry less about bad breath when you've got a little pack of breath mints available for after you've had a little meal while you're out. I don't personally like gum and prefer these lovely Listerine mouthwash strips. 
Portable phone charger
The horror of being out with your child and having your phone dying hours before you're due to get back home! For safety's sake, no matter how far away you are from home, it's best to have a reliable form of communication and the only way to be sure is if you have a portable phone charger on hand.
Extra clothes
Stains, spills, rips. Anything can happen when you're out with children. Have an extra top tightly folded up in your hand bag. This folding method will ensure it's taking up only a little space in your bag. If you're a frequent tights wearer, definitely keep a pair of tights in your handbag as well.
Healthy snacks
A couple of small bags of nuts or cereal snack bars for those moments on the go when you can't stop anywhere to nourish yourself before you get home for some real food.
Now you may be wondering what kind of handbag will hold all these items at one time.
The Ideal Mommy purse
The perfect mommy purse or mommy backpack has to be high quality. Anything less would mean that you'll quickly start to see wear and tear in your precious purse. At the same time, you shouldn't have to break the bank to purchase it. You can find affordable, high quality tote bags that will hold all these items at retailers like TK Maxx and ASOS, to name only a few. Also on Amazon. Just keep in mind that your mommy purse should ideally also satisfy the following criteria:
Broad, thick straps
Inner pockets
Outer, zipped compartments
Main zip to close off inside contents of the bag
I personally prefer mommy backpacks like the one pictured above as they're kinder to our backs and shoulders. 
What are your mom purse essentials?
Please follow and like us: