Do you want to be sure you've got everything in place for after you've had your baby? This postpartum shopping list is for you. I used Amazon as my go-to for everything on my postpartum kit list before I had my baby. It was the most convenient way for me to get everything done in one go. Without leaving the house.
You may also like: Changes to your Sex drive postpartum
Your postpartum recovery will be unique to you as every mom has their own journey postpartum. It's much slower for some women than for others. That's natural. That is also why you should not compare yourself to any other moms out there.
You may also like: A True Story of Postpartum Sex
This is the list of items you need on your postpartum essentials checklist. Whether you have a vaginal birth or a C-Section, you'll be grateful to have these on-hand in your stash of postpartum must-haves.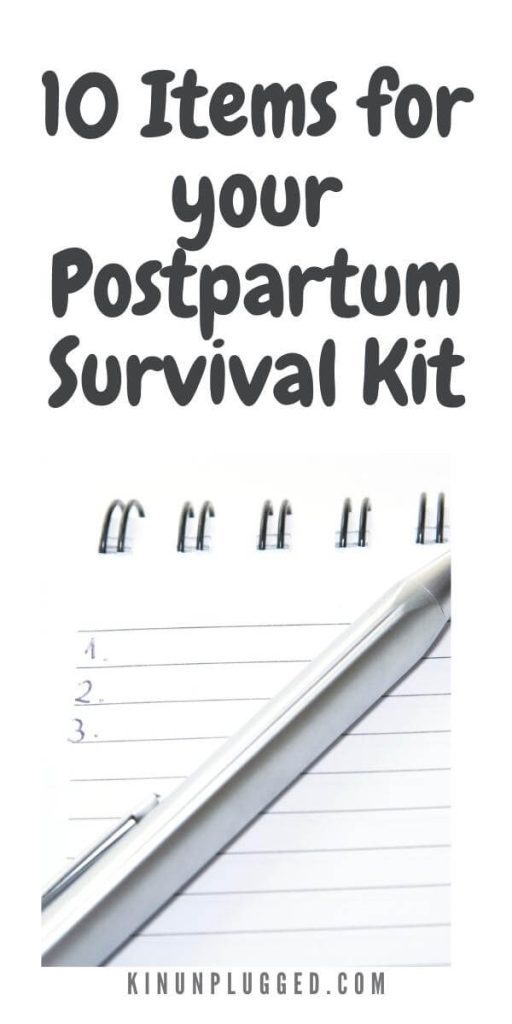 It's also a useful list for you if you're a friend looking to put together a postpartum care box for someone who's had a baby recently.
Disclaimer: At no additional cost to you, I may get a small commission for purchases made through links within this page.
My Postpartum Amazon Best-Buys
These are the things you need at home after having baby.
1. Ice packs
Depending on how sore you are post-birth, it would be good to have these in your freezer. There are times when it's warm water you need to soothe you but other times, you might need cool temperatures instead.
These Instant Ice Frida Mom maxi pads are ingenious as they are shaped specifically for postpartum use. They are both cooling and highly absorbent and so are great to use if you have any swelling down below. Frida Mom makes some of the best postpartum products.
2. Peri bottle
This is a squirt bottle that helps you to easily and gently cleanse yourself. You'll likely value it the most if you had a vaginal birth with any amount of tearing. However, even without tearing, the peri bottle may help to ease the discomfort of soreness.
3. Instant Pot
If you don't have an Instant Pot and it's not on your postpartum shopping list, note it down now. Next to freezer meals, this is a real mommy life saver. It's so magical that this one pot can do so many things in so little time. New moms who get one for the first time wonder how they ever lived without it.
4. Nursing pads or breast pads
There are disposable ONES LIKE THESE that you might prefer to get. However, if you want a more environmentally friendly option, get some cloth ones instead. Like the organic bamboo ones below.
You can wash, dry and re-use those. Just be sure to get enough so that you never run out between washes.
5. Nipple cream
I got the Lansinoh lanolin nipple cream and I've heard only the greatest things about the Earth Mama Nipple butter. I did start out using Lansinoh in the first week or so.
If you've been following this blog for a while, you'll know that the start of breastfeeding was rough for me. After a short time, I knew that Lansinoh simply wasn't cutting it and my sister suggested I try Bepanthen instead. That truly was my personal nipple saviour! A little later down the line, I also discovered that it worked wonders for dry skin patches too. It definitely goes on my postpartum recovery essentials list.
Both during pregnancy and in the postpartum period, your bowel movements are likely to change drastically and a stool softener could become your best friend. Once you've had your baby, it can take a little time for your entire body go back to its pre-pregnancy rhythm. Constipation is common during this time and a stool softener may be required.
You may also like: 25 Items You Need at home to make your newborn baby feel welcome
7. Maxi pads
Lots and lots of sanitary pads. And make them maxi. Just because…you never how many you'll need and for how long. Postpartum bleeding goes on for two weeks for some people, while for others, it is much longer than that.
Of course, as above, the Frida Mom Instant Ice maxis make for a good combination of both ice pack and maxi pad. Get a large stock of these normal maxi pads though. Cool pads will not be suitable all day and every day.
8. Large water bottle
Ideally get one LIKE THIS ONE with time markings so that you're conscious of how much water you're drinking as you go through the day. New mommy life is hard work. Particularly if you're breastfeeding.
Your body will need frequent refreshing throughout the day. Water will not only replenish you physically but mentally as well.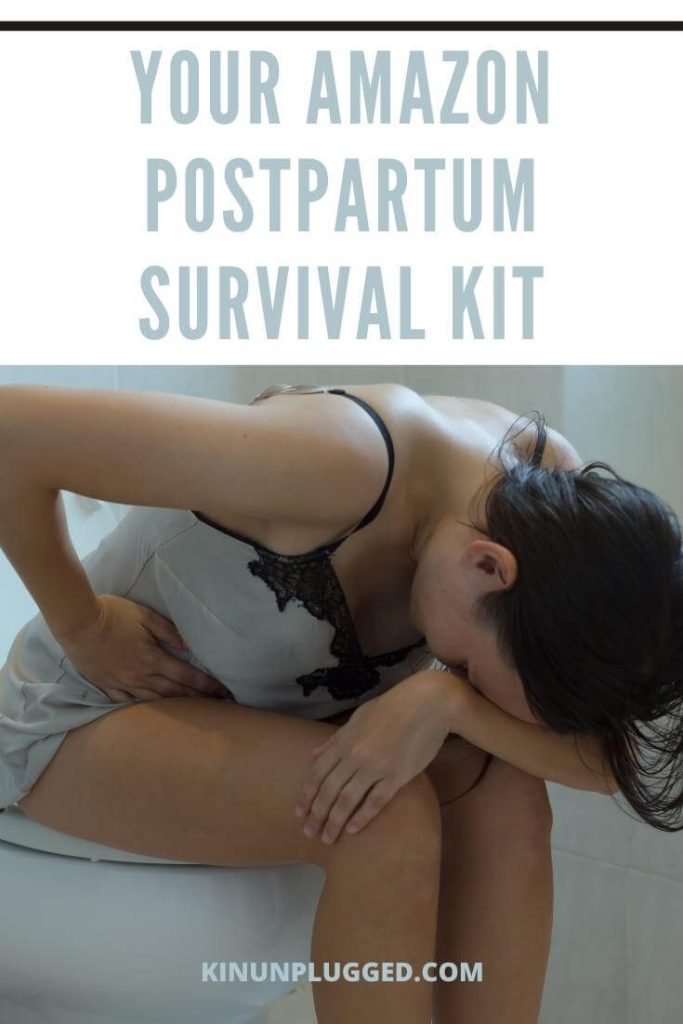 You may also like: Common postpartum emotions that no one will tell you about prepartum
9. Nursing bras
Some women are constantly waiting till they can get home to remove tight bras that are cutting into them in various places. You cannot have that going on postpartum. You must get nursing bras that both support you and give you the room to breath.
That might sound difficult to achieve but it's not. I went with the Cake Maternity brand and specifically the Sugar Candy range. Out of my entire postpartum essentials checklist, they were some of the best investments I made.
10. Disposable panties
Your hospital bag should absolutely be stocked with a bunch of disposable panties. These usually come in the form of mesh underwear. They need to be stretchy and breathable. They should also ideally be high cut panties so that there is no chance of them cutting into your abdomen or into a healing C-Section incision.
Have you thought about making a postpartum shopping list?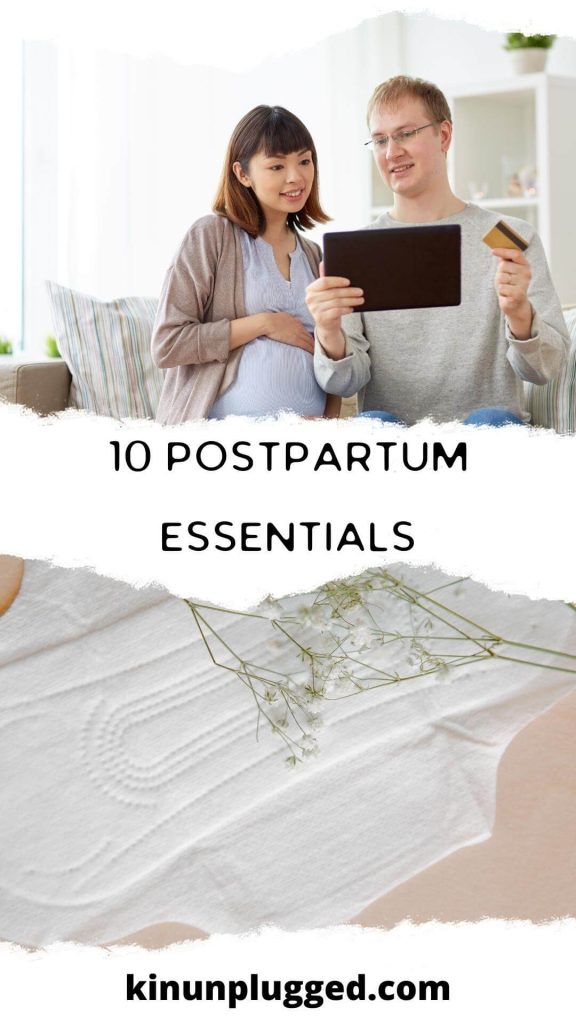 Please follow and like us: