The signs of readiness for potty training seem to be showing in your toddler. You think you might be ready for the hard work that comes with it too. Potty training readiness can be hit-and-miss sometimes but you think this is it. You think you have got all your potty training essentials in place, but have you really?
You may also like: How to QUICKLY potty train your toddler
There are a few potty training methods out there. Whether you plan to let your child potty train themselves, use a 3-day potty training method or just start and see how many days, weeks or months it takes, you will need to have the following items in your home and/or your car. This is, essentially, your potty training kit.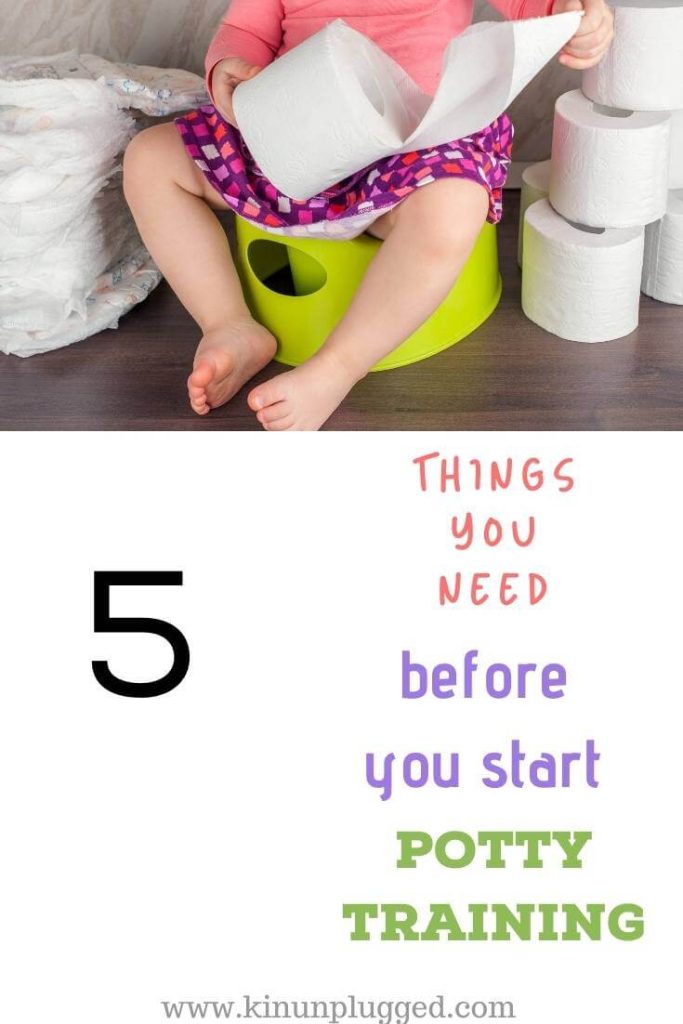 Potty training Must-haves for an easier process
Disclaimer: At no additional cost to you, I may get a small commission for purchases made through links within this page.
1. Potty AND/OR potty training seat OR potty training seat with step stool or ladder
Potty
This is only one of your potty training essentials if you don't intend to train your child to go on an adult toilet immediately.
I recommend having more than one potty in the house if that is possible. Particularly if your toddler spends a lot of the day in more than one room. The BabyBjorn Potty Chair comes highly recommended. Many parents view it as the best potty chair for big toddlers. It has a potty seat insert which makes it easy to lift out and clean once used.  The BabyBjorn Chair also has a splash guard to prevent spills. It looks very comfortable because the back of the chair is high. You might want to be careful if you've got a toddler on the taller side as they may find that it is too low for them for them to use comfortably. 
You can get one that gives the impression to your child of being a real mini toilet. For example, the Nuby My Real Life potty looks like a little toilet and has a realistic flush sound and a button to press to flush when your child is done using it like a big kid.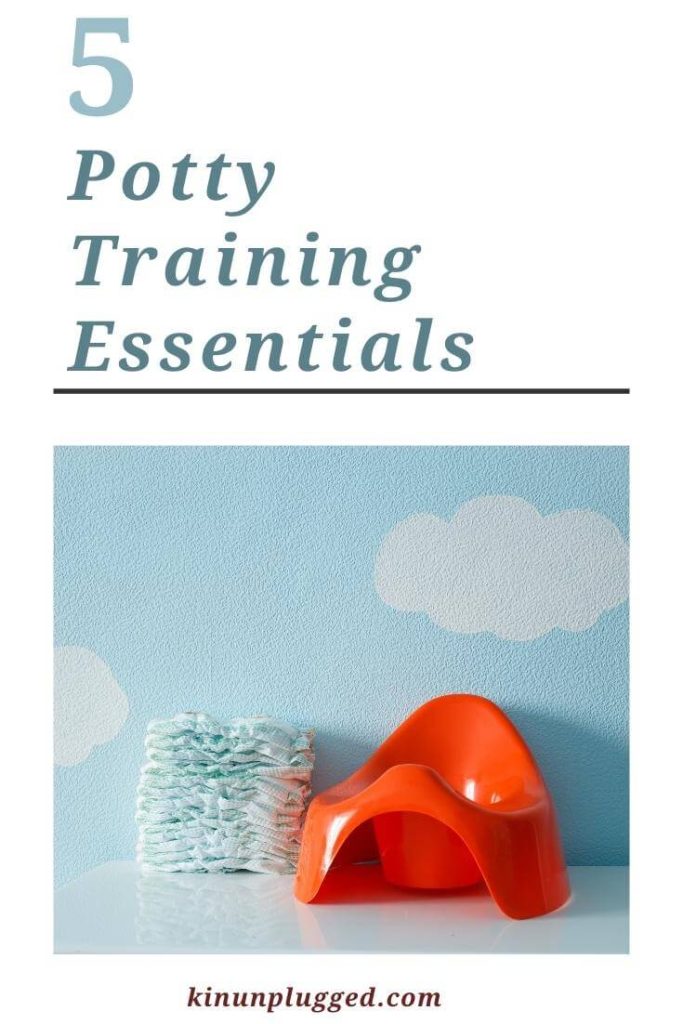 Potty training seat
If you intend to potty train your toddler on a toilet training seat or a potty training seat, you have to make sure it is a comfortable one. That should be your biggest criteria for assessing the best potty training seat or toilet seat for your toddler. It should also be very easy to clean. Get one with a good splash guard and handles at the side that your toddler can hold on to.
How do you install potty training seats? Ours came with levers that we could fix to the adult toilet with nuts (they came in the package). We fixed and adjusted the nuts so that the edges of the toilets were blocked and the training seat did not move around.
Potty training seat with step stool
For pregnant moms, you might find it useful to get a step stool with your potty training seat. That way, your toddler can learn to go and pee and poop without needing too much help from you. The potty step stool allows your toddler a little sense of independence in this way and also takes some literal weight off you.
It would be ideal if you could get a potty step stool with handles. Your toddler will then be able to pick it up and move it as and when they need it. The best step stool for potty training should be sturdy with a good non-slip grip on flooring of types, including tiles. The Bumbo step stool seems to tick all those boxes. It is also very reasonably priced.
The awesome thing about step stools is their multifunctionality. Your toddler can also use it when it is time for teeth brushing and give them a hoist up onto furniture like high beds and sofas. Beware if you've got older children using your step stool with your toddler as these step stools can only take so much weight!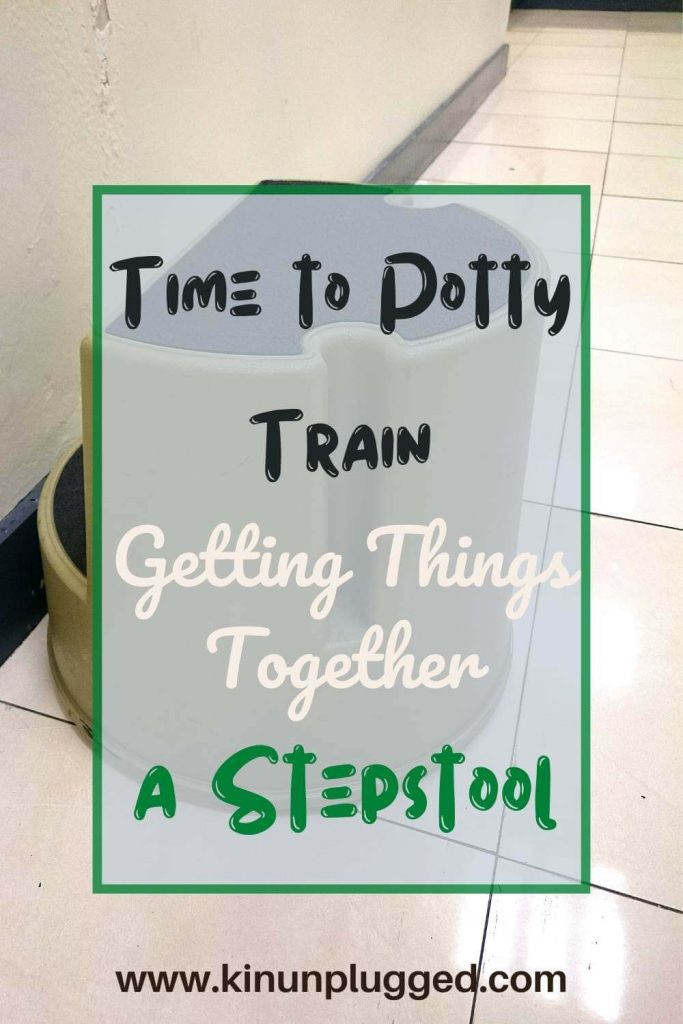 Footstool for potty seat
If you're getting a potty training seat on its own (without a step stool), it would be a good idea to also purchase a footstool. As with the step stool, it's important that it has good grip on tiles but it also has to be high enough for your toddler. Their knees should be higher than hip level with their feet resting on the stool.
I like the look of the Squatty Potty kids toilet stool as it is a great height for your toddler's legs when they're pooping. 
Potty training seat with ladder
This would serve the same purpose as footstool. Unfortunately, it is not as versatile as it cannot be moved around for your toddler to use in different ways. It is attached to the potty seat. You have to make sure you're getting one with good grip and a secure attachment to the toilet seat. We currently have the Thermobaby Kiddyloo that we purchased off of Amazon based on reviews. It's a great buy as it's stable, fits fine on both (very different) toilet bowls in the house and was very easy to assemble.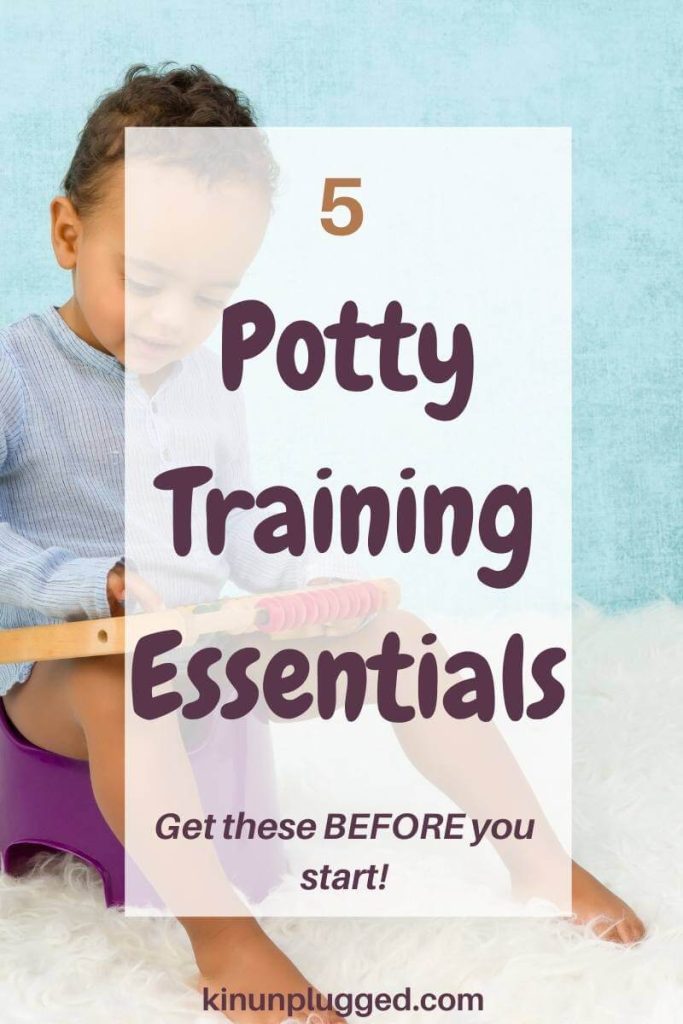 2. Flushable Wipes
Get biodegradable ones. The Kandoo wipes seem to be a popular choice, however, I found them to be thin. I prefer the Cottonelle brand of flushable wipes. Cottonelle has some cute Disney-themed packs that will be more fun for your toddler to use.
3. Foldable Travel potty and/or potty seat
While I'd never advise it, it is possible to have to potty train while on the move. I can only imagine how much more difficult that must be to do. However, having the right tools and materials will make it easier. If you must travel, a foldable potty is one of your absolute potty training essentials.
The Oxo Tot 2-in-1 Go Potty is one of the best options for a travel potty. They also make potty refill bags for it which is, I think, a very good idea. It makes it such a good travel potty for car trips. The Oxo travel potty has legs which means that you can either use it as a potty on its own or put it on top of toilets in public areas to use as a potty training seat. It's quite compact so you can store in your diaper bag fairly easily depending on how large your diaper bag is. 
This must be one of the best travel potty seats for toddlers for good reason – you'll hear stories about many a mom happily being able to use it in a pinch too…but we won't go into that…:-)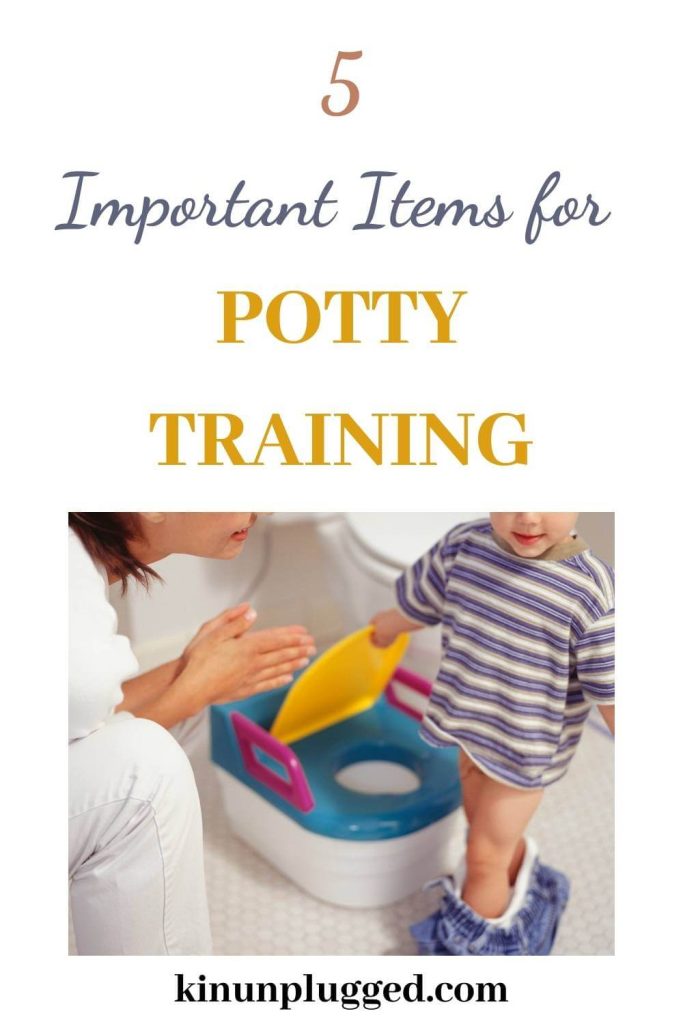 While some parents have found that it is a perfect fit for every toilet seat they try, a few find such a big gap between the potty seat and the toilet seat that there is too much wobbling. Bear that in mind if you choose to purchase it. Hopefully, you'll be in the minority.
Another good road trip potty or folding travel potty seat would be the Gimars brand. I like the idea of these because they appear to fold almost flat and have disposable seat covers. This means that after each use in a public toilet, you can simply dispose of the cover. This folding travel potty seat is non-slip and is supposed to fit with mose toilets. 
As with all products, beware of this too as some reviews complain of the grip to the toilet not being good enough. Others also complain of it being too lightweight and therefore easily breakable.
4. Car seat liners
If you are forced to travel or go on car rides while potty training, you'll want to protect your seats. Protective covers for your seats would be another one of your potty training essentials. There are portable liner pads made specifically to fit into your toddler's car seat. They're waterproof and easy to clean. Brands like Munchkin, Diono Two2Go and Britax manufacture these.
5. Pants/waterproof potty training pants
This is definitely one of my potty training essentials. Waterproof potty training pants are important because unlike with a regular diaper or pull up  diaper, your toddler will feel the wetness of pee but you do not have to be afraid of your furniture getting soiled or wet. That's why you should use potty training pants and not regular diapers or pull ups. Try Huggies Training Pants (different from their normal Pull Ups). Careful with these – don't expect them to be as absorbent as your average diaper. Of course, that's not what training pants are made for.  
What's your number 1 potty training essential?