Reading Time:
6
minutes
Control. If you are pregnant and anything at all like me, you might find that a lot of your birth plans come down to one thing: control. You realise that the majority of your considerations are about how much control you can have over your labour and delivery. If you want to deliver your baby at home, you need to know what questions to ask about home birth. Plan everything out.
You are not alone in thinking that having a home birth is better than a hospital birth. For different reasons, women choose to give birth at home. As you can see from the chart below, as at 2019, Idaho, Wisconsin and Montana had the highest rate of home births in the United States. The highest rate (in Idaho) was only 2.8% of U.S. births therefore it is not very common in the U.S. However it is still happening.
How do you plan a home birth?
In planning your home birth, you must be intentional. You have to be sure you have all the information you need.
Speak to your midwife. Your midwife should be able to provide you with a lot of the information that you need to get started. Beginning with whether a home birth is the best option for you based on your medical history. See the section below for a list of the most important questions to ask your midwife about your home birth.  
Know the pros and cons. You might be hoping for a home birth because you have heard wonderful stories of women giving birth at home in their own space and in the kind of setting they want. However, there might be a messier and less glamorous side of home birthing that you will want to know about.
Pack a hospital bag. Your home birth preparation checklist should include all the things you would pack for a hospital birth. Just as you would pack for a hospital birth, once you decide on a home birth, you must set aside the items you think you will want during and after.
Get all the equipment you need. Once you have taken a decision, one of the questions to ask about a home birth is exactly what tools and equipment you need to have. Know which you should provide for yourself and which you can depend on your midwife to bring. 
Prepare your home. When you have all the information you need, it is time to prepare your home for the birth. This will most likely be a fun task for you. It can be done in bits over the duration of weeks or months or it can be done in the hours leading up to delivery.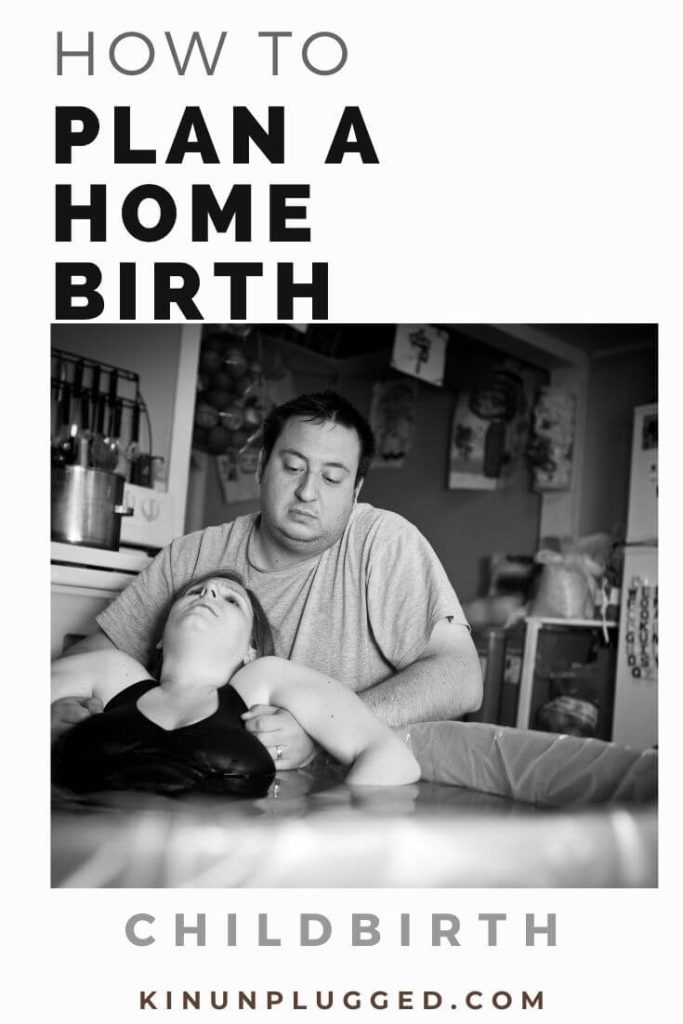 Those are just some of the thoughts you should go through when planning a home birth. Yourself and your partner should also consider some key issues when trying to decide whether home births are for you.
What should a couple consider before choosing to deliver their baby at home?
On your own and also as a couple, you need to consider the following. They will help you decide if a home birth is the right route to embark upon. Of the question to ask about home birth, not all of them are directly about the birth itself. Some of those questions are ones you must ask yourselves to assess your suitability.
Your family budget. If you do not have medical insurance to cover your home birth, you really need to think about whether you can afford to cover the cost of it on your own. Paying out of pocket to give birth in a hospital may cost a lot but home births are not necessarily cheap either.
The history of births in your family. What kinds of births do the women in your family tend to have? Do you know what kinds of deliveries your mother had? This information is a good prediction of whether you are likely to easily have a normal vaginal birth or if there is a likelihood of various kinds of complications.
For example, if almost all the women in your family required emergency caesarean sections, chances are that you may need emergency intervention in your birth as well. This will inform your decision about whether you want to go forward with trying to give birth at home or not.
Your personality. Are you able to handle a change in plans in a relaxed manner? Are you a go-with-the-flow type of person? Will you completely lose your cool if there is a complication that means that your entire home birth plan is thrown out of the window and you are forced to go into hospital? Are you able to handle the disappointment of that?
Your health. While considering your family history, also look at your own health history. Are there any pre-existing conditions that might make a home birth risky for you? By all means, if anything occurs to you, bring it up with your midwife. It is one of the most important questions to ask about home birth.
Your support system. On the day of delivery and in the days following up, do you have a support system strong enough to get you through any problems you might encounter? The day of delivery can be especially nerve-wracking and you need to have the right people around you to give you encouragement.
Accessibility to midwives for home birth. Have you checked to make sure that you can easily access midwives who will see you through your birthing process? They need to have their schedule free for you or suitable backup in case you go into labour when they are not available. You also have to be comfortable with the midwife you choose. The questions in the next section will help you to decide that.
Thought all that through and still certain that a home birth is right for you? Then it is time to get into the details of how the home birth process is set up and confirm that you have chosen the perfect midwives for your childbirth.
13 Questions to ask your midwife about home birth
What are your midwifery credentials? You want to know that your midwife has the education and experience to efficiently help and guide you.
What kinds of supplies or equipment will you be bringing with you? Which ones can your midwives supply to you and which do you need to purchase?
Is a home birth even suitable for me and my baby? Your midwife might know best how to assess your suitability based on your medical history.
What is the best thing about giving birth at home? Get excited about giving birth in your own space. Let your midwife tell you all the positives or upsides of a home birth. 
How many home births have you attended? This is just to get an idea of how much experience they have; however, it is possible that you do not mind being your midwife's first home birthing patient.
How will you be monitoring me? Will they bring any machines with them to monitor you? What exactly will be monitored? 
What if there are complications? Does your midwife have a plan B? What happens if there is any kind of problem that your midwife cannot handle on her own?
What complications have you personally encountered at home births? What kinds of situations has your midwife found herself in in the past during home births? How did she handle them? 
If I needed to be transferred to a hospital, which one would it be? Would you be happy with the hospital choice? 
What are my pain relief options? You might be ready to forego the possibility of an epidural but perhaps you would like the option of other forms of pain relief. This is one of the most important questions to ask about home births. 
What are your philosophies when it comes to childbirth? You will know you have the right midwife for you if you realise that your beliefs and values regarding childbirth align. 
Who can I have with me? Things are a lot more relaxed at home since you do not have hospital policies dictating anything. However, your midwife may have some recommendations. 
What happens if I tear and need to get stitched up? Would you like some anaesthetic in this case? How does your midwife usually handle this during home births? 
Congratulations on your pregnancy! No matter what you decide on, know that the most important thing is that your baby arrives safely and that you are healthy and able to care for your child.
Please follow and like us: