Reading Time:
5
minutes
The choice of what school your child should attend is a big one. For some parents who are financially fortunate enough to choose, it is a decision between public and private school. The day you go to check out the school you want is important as you must have all the most crucial questions to ask private schools admissions.
This article will set out the most important questions to ask private schools during visits and interviews. During interviews, you also get the chance to ask questions and they have to be good questions. Your questions should be well-thought out and straightforward.
First, let us talk about why anyone would pick a private school.
In the UK, a private school is referred to as a public school. For the purpose of this article, we will use private school in an American context.
READ: Why Homeschool? 9 Great Reasons from 6 Homeschooling Moms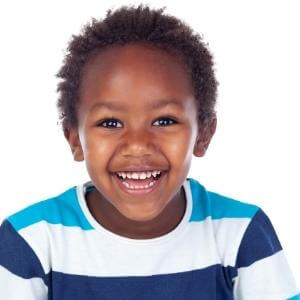 What is so special about private schools?
In other words, what are the benefits of private school? There are several benefits of sending your child to a private school. See eight of them below.
Safety. You may find that private schools pay more attention to safety issues when it comes to both the school site and in moving around outside of school with students. They have more funds available to them to invest in health and safety measures.
Lower student-teacher ratio. The class sizes are usually far smaller than they are in public or state schools. There are fewer students per teacher and teaching assistant. This, of course, means that there is more attention focused on each child. Teachers are better able to remember each child's problem areas and have more time to help each child to improve.
Parent involvement. Parents with kids in private school are paying good money to have their kids there. They are therefore usually fully invested in their children's educational career and making sure that they are successful. They are also likely to care a lot about the school itself being successful.
Close knit. The small classes naturally translate into smaller overall school populations in private schools. It is more likely for all students to know each other by face, even if not by name. It is easier for students to form lifelong connections and the parents also get to know each other quickly.
Educators' independence. Private schools are not subject to the requirements of the government. This means that they are free to come up with novel and interesting ways to attain educational goals for their students. It is not unusual to hear about unorthodox teaching methods in private schools that are not used elsewhere but are contributing to excellence within the schools.
Challenging curriculum. Not surprisingly, the curriculums at private schools can be more challenging. As they can create their own curriculum because they are not controlled by the government, they are able to construct more rigourous ones. These challenging curriculums generally put privately educated kids above their state school peers because they gain experience with higher levels of problem solving activities.
Varied extracurricular activities. Privately educated children have more options available to them when it comes to the activities offered by their schools. From choir to tennis to Mandarin, they are presented with more options of extracurricular activities than their state school peers.
Incredible social network. This is one of the biggest reasons why parents send their kids to private school if they can afford it. Your kids get the chance to rub shoulders with the children of wealthy people. This opportunity for natural networking could open doors for them in the future that they otherwise may not have available to them.
It is for these reasons that parents go the private school route. It is also why they take their private school selection very seriously. If you are about to attend open days, you should know the right questions to ask private school admissions.
17 Questions to ask private schools admissions or staff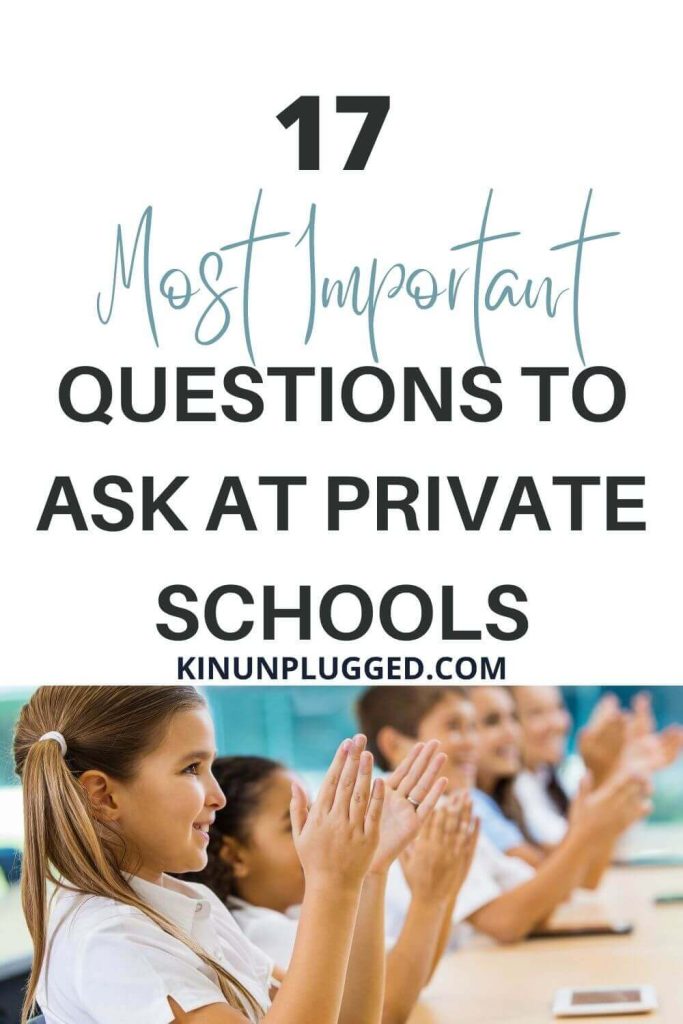 These are some of the most important things to get clarity on when you go on private school visits. These questions will all help you to get a well-rounded idea of what the school is like.
How many kids are in each year group?
What progress do the students make each year?
Are classes divided by capability, for example, lower set and upper set?
What extracurricular activities are available?
What is done to improve attainment and improve progress?
What is done with underachieving pupils?
How many of the staff are temporary?
Is the teaching staff quite diverse?
What happens in cases where you find that bullying is happening between or among students?
How much homework do students get?
What is the ratio of applicants to acceptances for students?
How do you support students with social and emotional developmental issues?
Who are some of your most notable alumni?
Is the teaching technologically forward? That is, what is the place of technology in the curriculum and the way that the kids learn?
What form of pastoral care is available for students?
What languages are offered?
What schools do your students tend to go on to?
At some schools, you may also have the opportunity to speak to parents of kids already at the school. It is good to have some questions ready for them too as they will be able to give you insight of the school from another angle.
5 Questions to ask current students' parents at a private school open day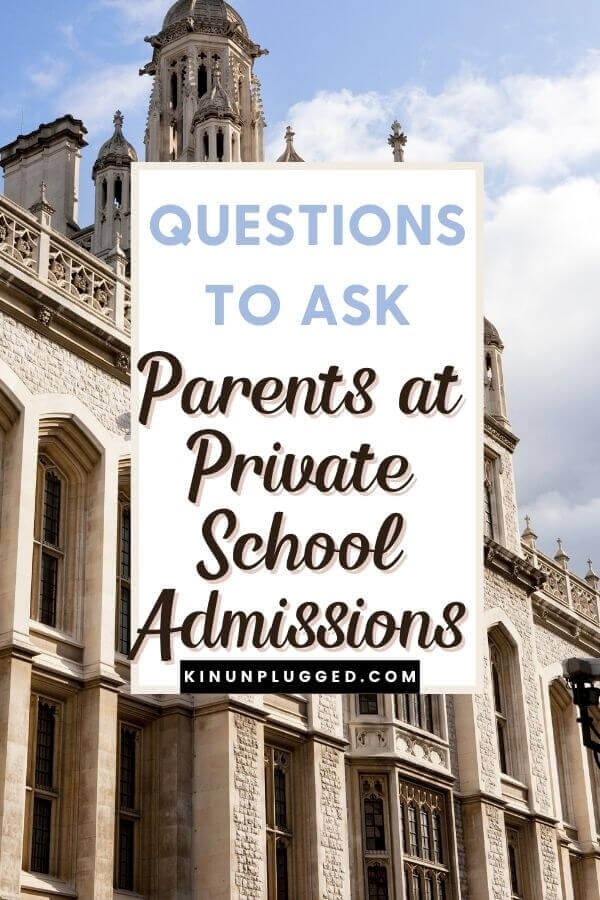 Are the students taught to be kind?
Is there extra support for kids who need it?
If you could change one thing about the school, what would it be?
How involved do parents get in the school? Is there an existing and active Parents Teacher Association (PTA)?
Do the students generally seem happy to you?
If you are lucky, you will get to speak to existing students at the school too. Ask them simple questions that will tell you what everyday life is like there. Find examples of such questions below.
5 Questions to ask existing students at a private school visit
What is the food like?
What does a typical day look like for you?
What is your favourite part of the school day?
What is your favourite part of the week?
If you could change one thing about the school, what would it be?
Would you add on any more questions to ask private schools when you go on a visit or open day?
Please follow and like us: