Reading Time:
7
minutes
We're all about tips and hacks that makes life easier as moms. I love any life hack but this new busy mom life needs all the tips and tricks possible! Here are 19 of my favourite mom hacks.
They are the tips that have blown my mind the most over the last year because they're just so incredible. Moms are amazing.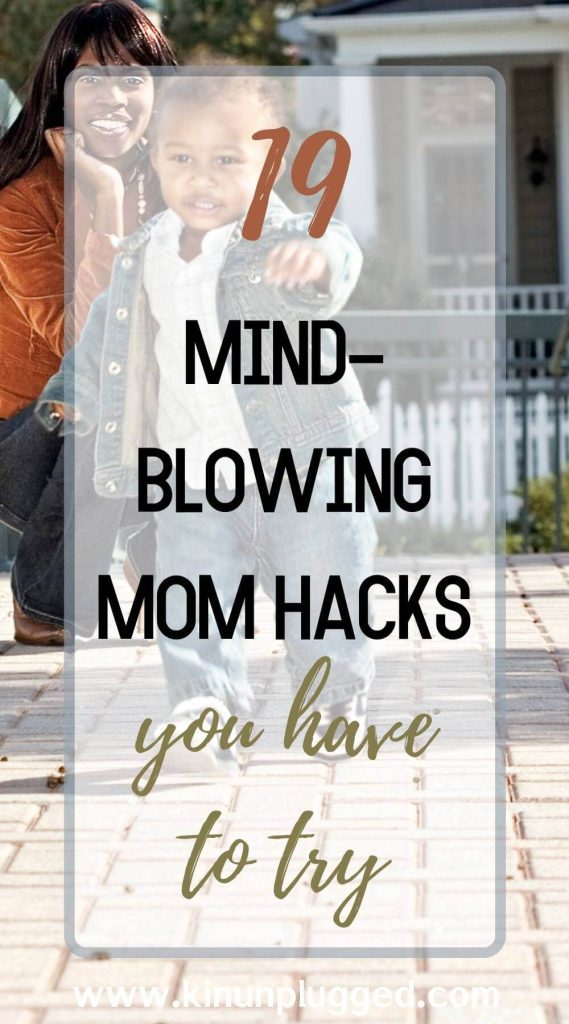 Food hacks
1. 15 Instant Pot freezer meals in 2.5 hours (for $30!)
Have you experienced the benefits of an instant pot? If so, you'll love this. Learn how to use existing food from your pantry along with a short list of grocery store items to make 15 instant pot freezer meals for your family. Get the complete guide from Recipe This to teach you how to achieve this awesome feat in meal planning plus some tasty recipes for you to try out as part of your 15 meals.
2. Prep for a smoothie before it's too late
Got some blueberries that have no chance of being finished off before they go bad? Freeze them and make a yummy smoothie with them later!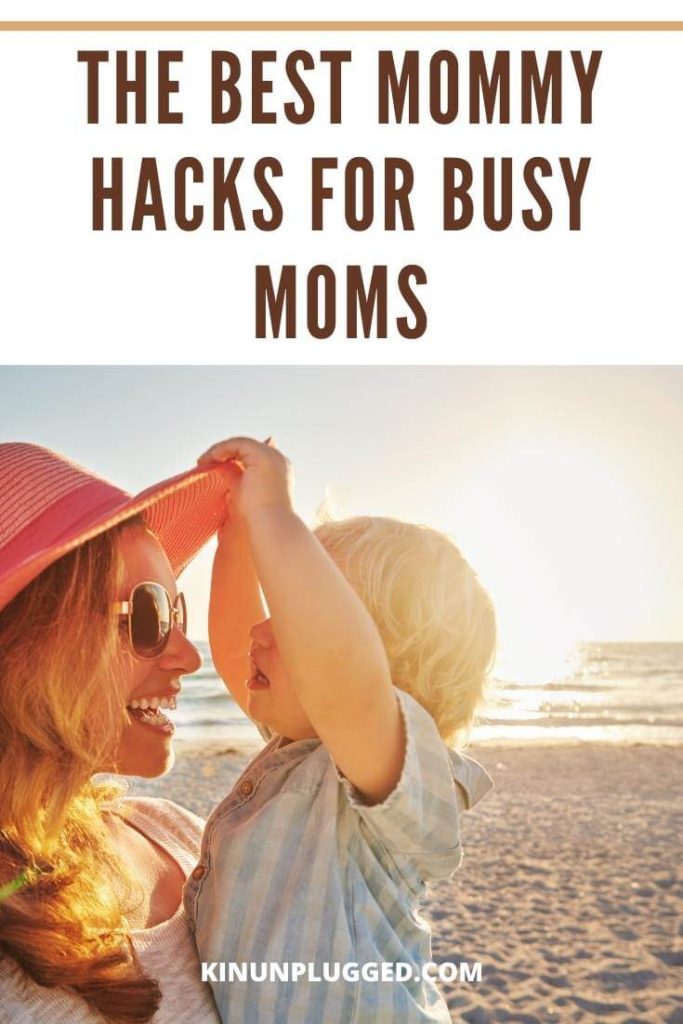 Travel hacks
Disclaimer: At no additional cost to you, I may get a small commission for purchases made through links within this page.
3. Packing cubes
This is a great tip for families who travel a lot together. These packing cubes allow you to save space and provide you with ready-made organized compartments once your family arrives at your destination.
Kate describes it as 'travel with drawers' and that says it all. You can do what she did and buy a different colour cube for each member of your family. That way everyone can quickly identify their items if suitcases are being shared.
4. Take a photo
When you're travelling with kids, it's easy to get flustered and forget things. There are so many things to remember at one time and your mommy brain is most likely working harder at remembering things to do with your child than with your surroundings. Devon's travel hack is to take a picture of your parking spot in a parking lot to help you remember where you parked. It saves you time hunting around a massive parking lot.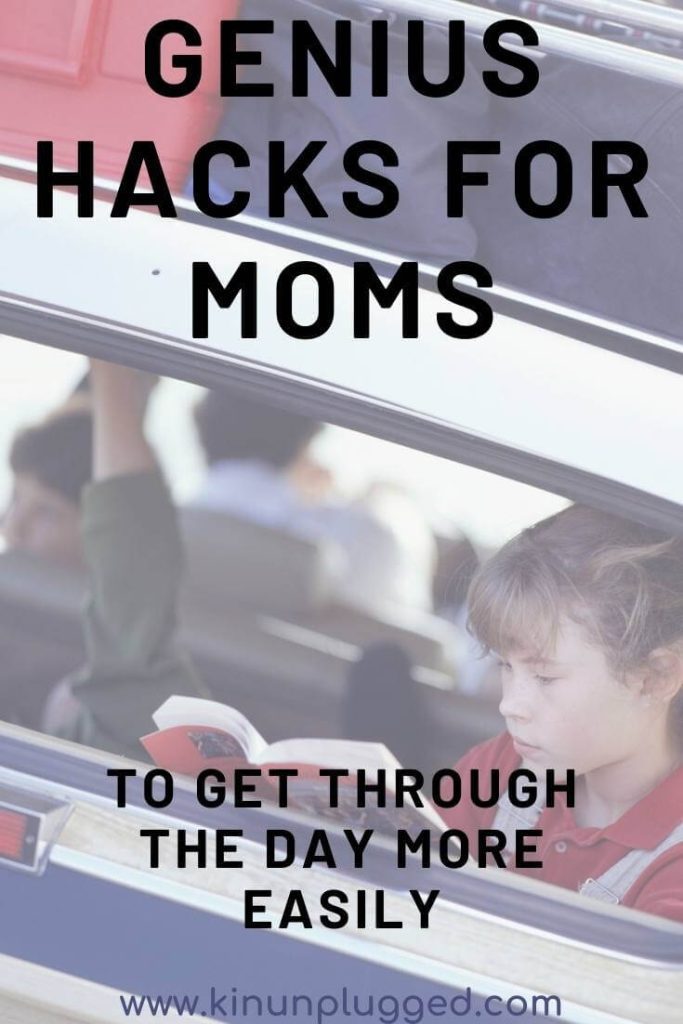 5. Three kids in a station wagon
For parents driving SUVs or station wagons and with three children in car seats, this hack gives you space in the car for diaper changes and for your grocery shopping. Simply put two car seats in the back next to each other. Then collapse two seats in the middle section of the car, leaving one seat up next to the door. See Tiffany's photo here for reference.
Sleep hacks
6. Java cat nap
The kids are napping. You've got tons to do but you're also sleepy. Maybe you could sneak in a half hour cat nap. If you're also a coffee fiend, this is for you.
Drink your cup of coffee quickly then go straight to bed. Set your alarm for a 30-minute nap.
By the time you wake up, the coffee will just be starting to kick in and you'll have a new burst of energy to at least get some work done before the kids wake up. Try not to have anymore towards the end of the day as it might upset your sleep patterns. This is one of my favourite busy mom hacks. It also happens to be a great hack for if you're a working mom who works from home around your child.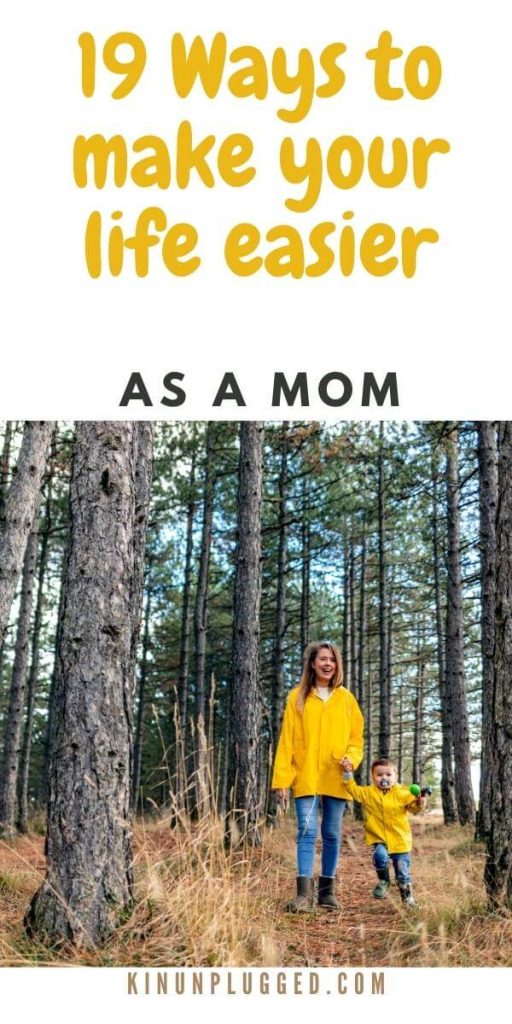 7. Sleep on your left side
It might sound ridiculous to you. It did to me too.
It does work though. Try it. If you sleep on your side, you'll fall asleep faster when you lie down on your left side.
You'll sleep deeper too.
Home decor hacks
8. Storage benches
Katherine suggests letting your furniture work double time for you. Using a storage bench in your child's playroom saves space as your kids have seating and can also keep their books and some toys in the storage section underneath.
9. Paint half your walls
Kids have a special knack for knowing how to dirty walls. Whether it be crayons, food or just plain old dirt, your walls can get unsightly pretty quickly. If you love your light, white walls, meet your child halfway.
Paint the bottom half of the wall a darker colour like a beige. Something that shows off dirt less easily. This way you still preserve some of the brightness of your rooms.
Nursing hacks
10. Don't heat it up
If you're doing formula feeds, from the time you start to give your baby the bottle, do not warm the water (via The DGAF Mom). This makes it easy to feed them on-the-go and in the middle of the night too when you're doing those hazy night time feeds. You don't have to worry about whether the bottle is too hot or too cold for your baby – they're unlikely to be fussy about temperature as they've always had tepid or cool water.
11. Set up a breastfeeding bag
This is a good new mom hack. You'll find that if you're not extremely organized, there'll be many times when you'll settle into the most comfortable position to nurse and find that you've forgotten. And how many new moms are extremely organized to begin with?
Get a breastfeeding or nursing bag together with everything you could possibly need when you settle down to breastfeed. Nipple pads, storybook, and so on. Get into the habit of taking that bag everywhere in the house with you.
Cleaning hacks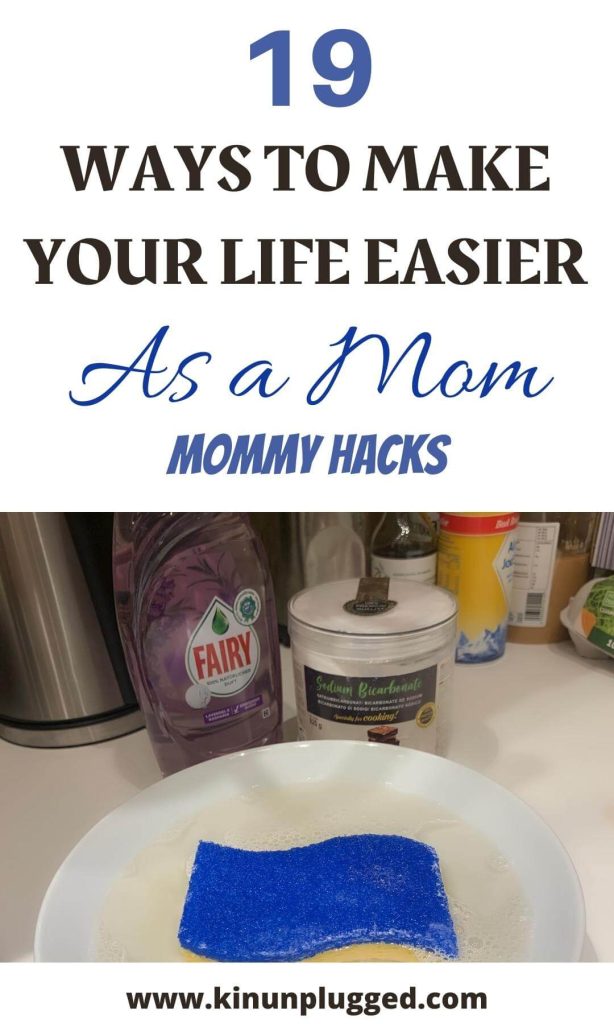 12. Refresh a smelly sponge
Got a dishwashing sponge you've only been using a couple of days but it already smells not-so-good?
Karo suggests soaking it in a bowl of warm water with about 4 spoons of baking soda for 5 minutes. Rinse with water. I can attest to the fact that your sponge will smell good as new! I usually add a drop of dishwashing soap to the solution.
13. Scented vacuuming
Sprinkle a nice scented grainy or fine powder on your floors before your next vacuuming session. It all depends on what kinds of scents you like but try anything from nutmeg to coffee to cinnamon. You can also use laundry powder. As you vacuum the grains or powder up, the heat from the vacuum will get the smell to spread through the house.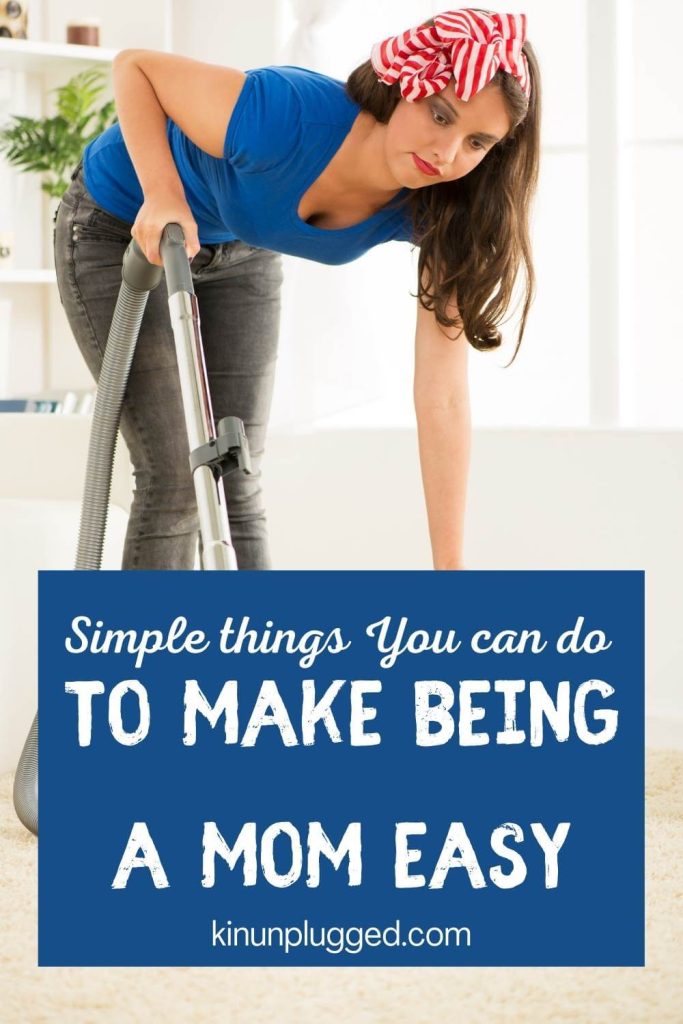 Tidying hacks
14. Cars and cupcakes
Line the cupholders in your car with cupcake liners. As Lyne explains, cupcake liners always fit well into the cupholders of all cars and they help to collect the dust that gathers in your cup holders over time. Just remember to change out the liners when they get dusty. Go with silicone cupcake cases if you can get hold of those instead as they won't get crinkled up and you only need to wash them out and reuse them.
15. Laundry basket run
Got visitors popping by but the house is a mess? Starting with your living room where they'll be, grab a laundry basket and pick up anything in sight that is out of place. Stuff as much as you can in the basket and then put the basket where no guest is likely to find it. It will surprise you just how much more tidy your home looks with that one short sweep!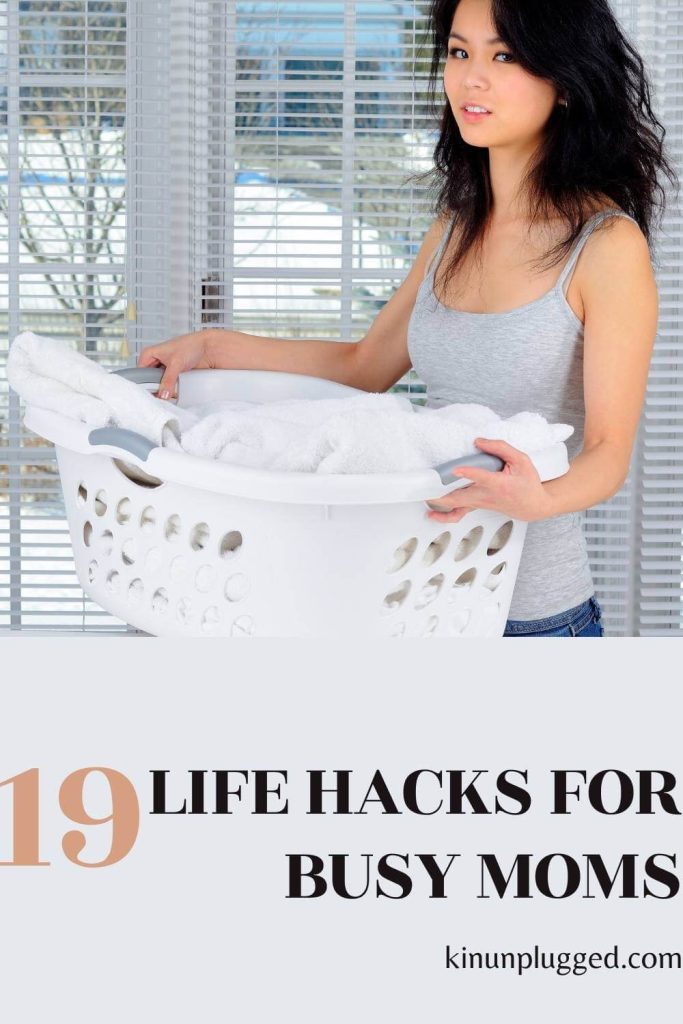 School morning hacks
16. Wake up extra early
This doubles as a self care hack. Lyne recommends waking up earlier than everyone else so that you have some time to get yourself together before you get the kids ready. It may be hard to do at first, but once you get into the routine of it, you'll be grateful for the extra time to have a hot drink on your own or have a short workout session before everyone else is awake.
You may also like: Morning Yoga Positions for Moms
17. Promises, promises
Another super hack from Lyne is to promise your kids time to play or watch a bit of television before school if they finish getting ready quickly enough. It motivates them to move faster so that they'll have some time free before they have to leave for school.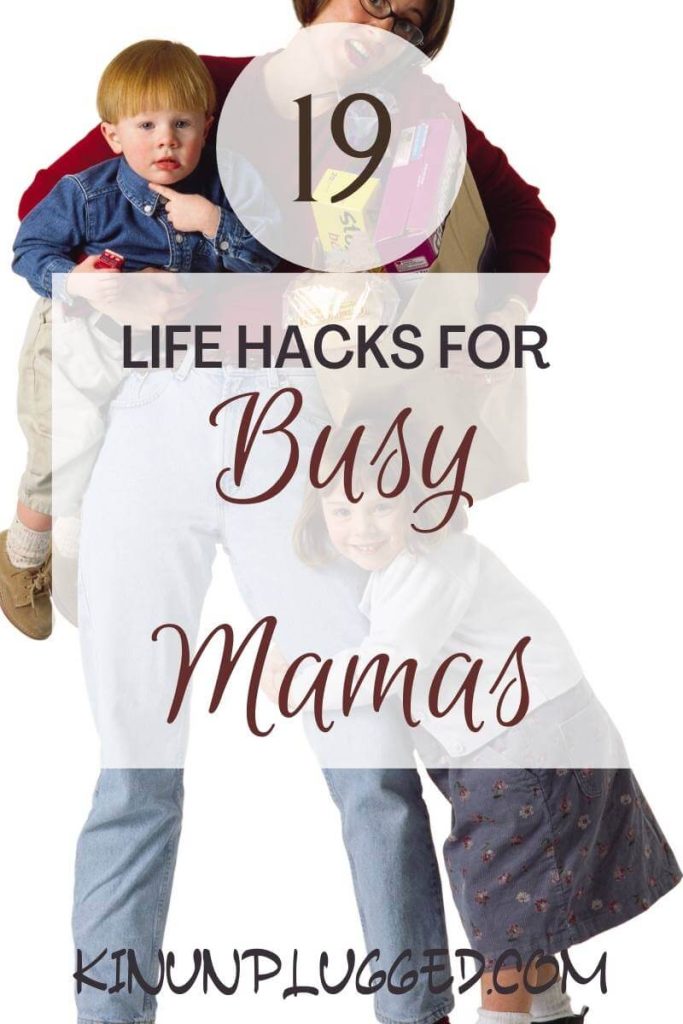 Random mom hacks
18. Noisy toy solution
Ever wondered why your child's toy is so loud? Well, Thrifty Frugal Mom provides a simple hack to give you some peace of mind. Put a piece of tape over the speaker on the toy!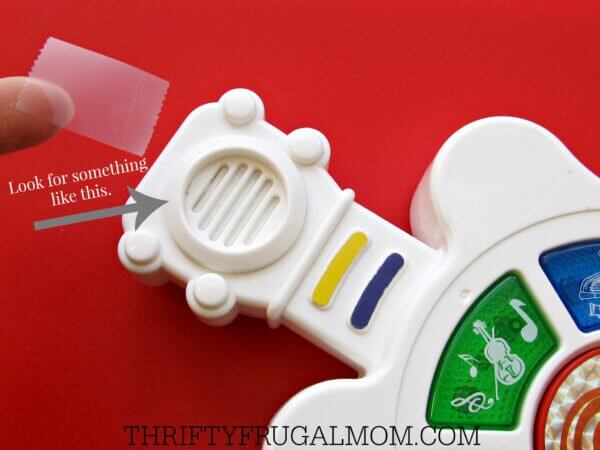 19. Broken record
Anytime your kids start to play that game where they repeat everything you say, just start reciting math facts and spelling words. Either your children will quit, or they learn something: a win either way!

Imaginative Homeschool
What are some of your best mom hacks that make your life easier?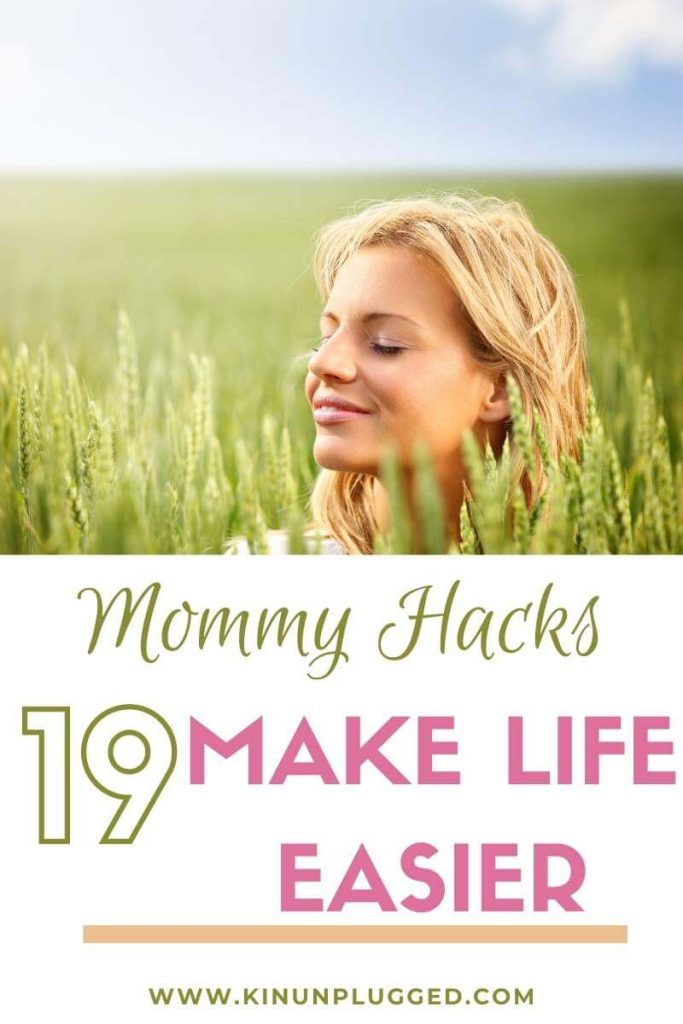 Please follow and like us: