Being Christian does not exempt you from any of the struggles of this world. As a married couple, the only difference for you is that you both have the word of God to rely on when things get tough. In this article, we will look at some of the best Bible verses about marriage or scripture that can be directly linked to marriage. 
Marriage in the Bible
Genesis 2:24 says "That is why a man leaves his father and mother and is united with his wife, and they become one." It is clear that marriage should take priority in a man's life. It is so important that you are supposed to prioritise your spouse over your parents. 
That is why marriage and the families that are created from marriages are so important. Like any other relationship, marriages are never perfect and they need work.
Relying on the Word of God and specifically what God says about marriage is the best way to overcome any trials that are presented to a married couple.
Let us consider some of the most helpful scriptures about marriage and family and verses that are helpful for couples trying to restore their marriages.
Bible verses about marriage and family
Jeremiah 29:6 "Marry and have children. Then let your children get married, so that they also may have children. You must increase in numbers and not decrease."
The significance of family is partly to gain strength. You gain that strength by growing your family.
RELATED: 10 Greatest Bible Verses to speak over your children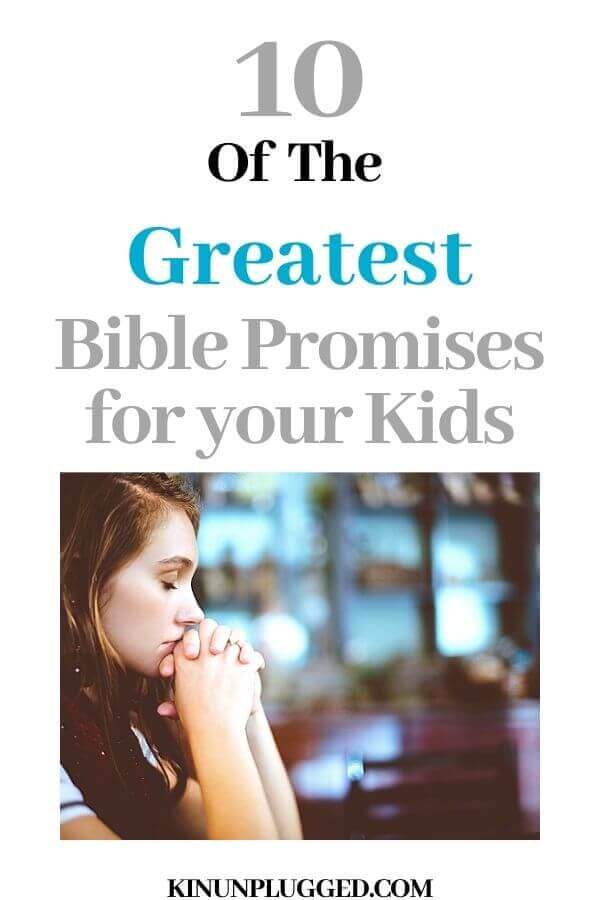 John 15:12 My command is this: Love each other as I have loved you.
Copying Jesus's characteristics is important and the most important is love. He wants us to act out our love towards one another as a family as well as as married couples. No matter how the other person is treating us, we should act as Jesus would.
1 Corinthians 13:4-8 Love is patient, love is kind. It does not envy, it does not boast, it is not proud. It does not dishonor others, it is not self-seeking, it is not easily angered, it keeps no record of wrongs. Love does not delight in evil but rejoices with the truth. It always protects, always trusts, always hopes, always perseveres. Love never fails.
God wants us to show each other this kind of selfless love. The kind of love that is about serving others regardless of whether they are mistreating us or not.
Romans 12:10 Love each other like the members of your family. Be the best at showing honor to each other.
This is all about self-sacrifice. In the same way that siblings are usually more loyal to each other than they are to their friends, we are supposed to show that same kind of love to others. We are supposed to honour each other in that way. This may not directly be a Bible verse about marriage but it does apply to marriages. The willingness to sacrifice oneself is essential in a marriage.  
Joshua 24:15 And if it is evil in your eyes to serve the Lord, choose this day whom you will serve, whether the gods your fathers served in the region beyond the River, or the gods of the Amorites in whose land you dwell. But as for me and my house, we will serve the Lord.
Christian marriages and families must be willing to go against the grain as long as it means serving the Lord. This is one of the best Bible verses for married couples that are struggling to cope in a world that seems to be pulling them apart.
Ecclesiastes 4:9-12 Two are better than one, because they have a good return for their labor: If either of them falls down, one can help the other up. But pity anyone who falls and has no one to help them up. Also, if two lie down together, they will keep warm. But how can one keep warm alone? Though one may be overpowered, two can defend themselves. A cord of three strands is not quickly broken.
We cannot always be strong but as a family, we can always be strong. There is strength in numbers.
Romans 13:8 Don't be in debt to anyone, except for the obligation to love each other. Whoever loves another person has fulfilled the Law.
Loving each other is the one most important thing that is expected of us all. It is one thing that we owe to the people around us.
Romans 12:18 If it is possible, as far as it depends on you, live at peace with everyone.
This promotes peace in the family setting as well. It is every family member's responsibility to make sure they are on good terms with everyone else.
These Bible verses about marriage and family are helpful for couples trying to navigate their relationships while dealing with their children in a family setting. 
RELATED: 13 Great Declarations to speak over your kids
In any kind of circumstance, marriage requires work. Working at listening to each other better and speaking to each other in ways that you know your partner will understand. However, it is not just bad communication that leads to a breakdown in marriage and when our marriages are struggling, we need God's help to restore them. 
Bible verses about marriage restoration
Ephesians 4:21-32 Put aside all bitterness, losing your temper, anger, shouting, and slander, along with every other evil. Be kind, compassionate, and forgiving to each other, in the same way God forgave you in Christ.
Forgiveness is key to being able to restore a marriage that is broken from loss of trust, for example.
James 5:16 Therefore confess your sins to each other and pray for each other so that you may be healed. The prayer of a righteous person is powerful and effective.
This verse motivates you to be honest and open with your spouse about your faults and also encourages you to be forgiving of your spouse's faults.
1 Corinthians 13:5 [Love] does not dishonor others, it is not self-seeking, it is not easily angered, it keeps no record of wrongs.
This is a great guide as to how to treat the one you love.
Acts 8:22 Repent of this wickedness and pray to the Lord in the hope that he may forgive you for having such a thought in your heart.
You can refer to this verse when you know you have done something wrong or harboured feelings or thoughts that could hurt your spouse.
Ephesians 5:33 However, each one of you also must love his wife as he loves himself, and the wife must respect her husband.
Luke 17:4 Even if they sin against you seven times in a day and seven times come back to you saying 'I repent,' you must forgive them.
James 1:12 Blessed is the one who perseveres under trial because, having stood the test, that person will receive the crown of life that the Lord has promised to those who love him.
Romans 12:10 Be devoted to one another in love. Honor one another above yourselves.
Matthew 19:4-6 Haven't you read," he replied, "that at the beginning the Creator "made them male and female,' and said, "For this reason a man will leave his father and mother and be united to his wife, and the two will become one flesh'? So they are no longer two, but one flesh. Therefore what God has joined together, let no one separate.

Psalm 37:5 Commit your way to the Lord; trust in him and he will do this.
He will restore your marriage.
Ephesians 4:2-3 Be completely humble and gentle; be patient, bearing with one another in love. Make every effort to keep the unity of the Spirit through the bond of peace.
Humility, gentleness and patience will all help you to hear each other more clearly when communicating in the midst of an argument.
1 Peter 4:8 Above all, love each other deeply, because love covers over a multitude of sins.
Proverbs 5:18-19 May your spring be blessed.Rejoice in the wife of your youth. She is a lovely deer, a graceful doe. Let her breasts intoxicate you all the time; always be drunk on her love.
This emphasises the importance of making your wife and loving her the aim of your marriage.
Romans 12:12 Rejoicing in hope, persevering in tribulation, devoted to prayer.
Tribulation here refers to all kinds of struggle and suffering – including any trouble in your marriage.

23. Ephesians 5:28-30 That's how husbands ought to love their wives — in the same way as they do their own bodies. Anyone who loves his wife loves himself. No one ever hates his own body, but feeds it and takes care of it just like Christ does for the church because we are parts of his body.
What are some of your favourite Bible verses on marriage?
Please follow and like us: