There is nothing like a good blueberry baked good to make you feel like you are not being too naughty because at least there are a couple of tiny fruits in there somewhere! That is why lots of parents start to wonder quite early in their weaning journey how soon they can start offering blueberries for baby-led weaning. Serving your baby blueberries for baby-led weaning can happen sooner than you probably think as long as you think the baby is ready and they have reached the recommended months of age to try self feeding.
To help their babies and toddlers along, some parents may choose to cut fruits to make them more easy to break down in babies' mouths.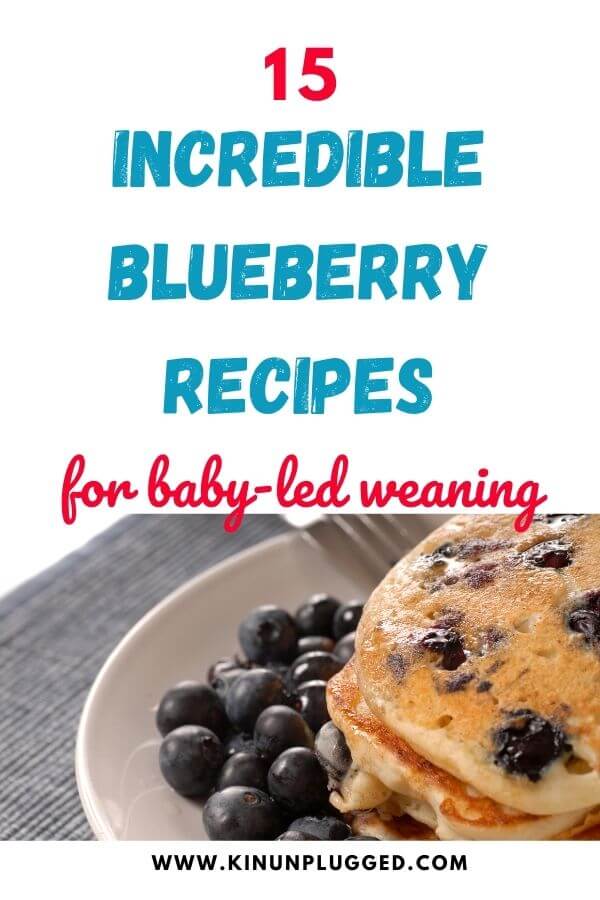 RELATED: Quick and easy baby-friendly dinner ideas
How to cut blueberries for 1 year old
Cutting blueberries for your baby can indeed be helpful during baby-led weaning but it is important to cut them properly. The round shape of blueberries make them easy to get lodged in a baby's windpipe. This is why Solid Start suggests cutting blueberries lengthwise and into quarters rather than simply at the equator of the fruit. Cutting it as the equator preserves the round shape, which is what makes the fruit a common choking hazard in the first place. 
Cutting blueberries lengthwise and quartered makes it easier for your weaning baby to use their developing pincer grasp to grab the pieces of fruit.
After cutting them up, if you still feel uncomfortable and like they may present a choking risk to your baby, you can mash them a little bit before offering them to your baby.
Some parents also choose to skin blueberries for baby-led weaning before serving them to their babies.
Can babies eat blueberries' skin?
During baby-led weaning, it is perfectly fine to serve blueberries with skin on. Working at chewing the fruit in its entirety is all part of what baby-led weaning is about. It is tedious to peel blueberries anyway, given how small they are. You may find your baby spitting out the skin only if they do not like them or cannot be bothered to try to break them down.
When can babies eat whole blueberries?
Many a mom would say they let their babies have whole blueberries as soon as they start on their baby-led weaning journey.
The Centers for Disease Control and Prevention (CDC) have a section on choking hazards  where they mention "uncut grapes, berries, cherries, or melon balls" as potential choking hazards to children between 6-12 months old. Therefore, following the CDC guidelines, you should not be offering whole blueberries to your baby until they are at least 12 months old. 
Can I puree blueberries for my baby?
Absolutely. This is a great way to get all the yummy antioxidants into your baby when you are unsure if they can eat a blueberry whole. You do not even need to cook blueberries in order to puree them so you know all the nutrients to boost your baby's immune system will stay intact! If you are making your own baby food to start solids with your baby, pureed fruit like blueberries are an excellent option.
Pureeing is not your only option when it comes to ways to get blueberries into your baby or toddler though. Here are some nutritious and delicious recipes that you can use when starting and working through your baby-led weaning journey. Blueberries for baby-led weaning are not a restrictive ingredient.
15 Blueberry Recipes that are baby and toddler-friendly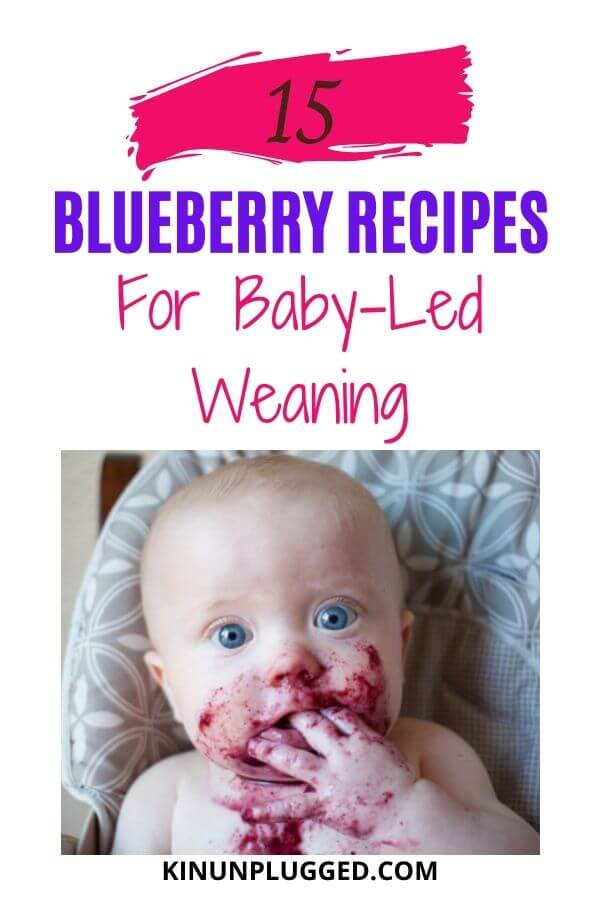 Blueberry biscuits with a lemon glaze. This recipe for blueberry biscuits with a lemon glaze is a perfect snack for toddlers and babies!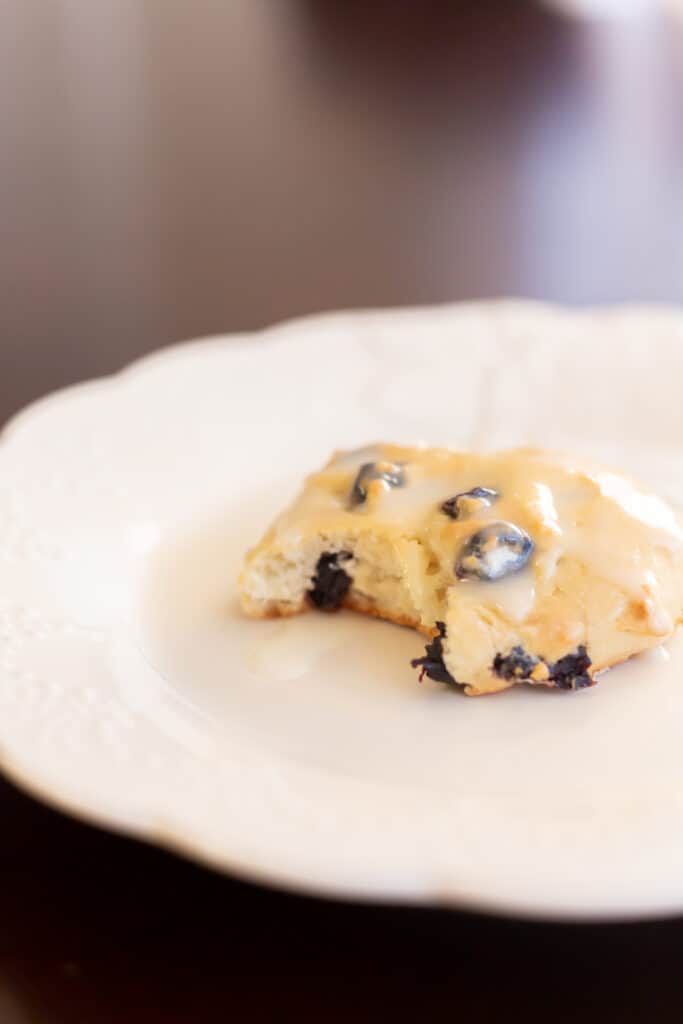 2. Blueberry and Courgette Muffins. Blueberry and courgette muffins are a healthy and delicious snack for little ones.
3. Oatly Banana and Blueberry Muffins. These banana and blueberry muffins made with oat milk are perfect for little ones with dairy allergies.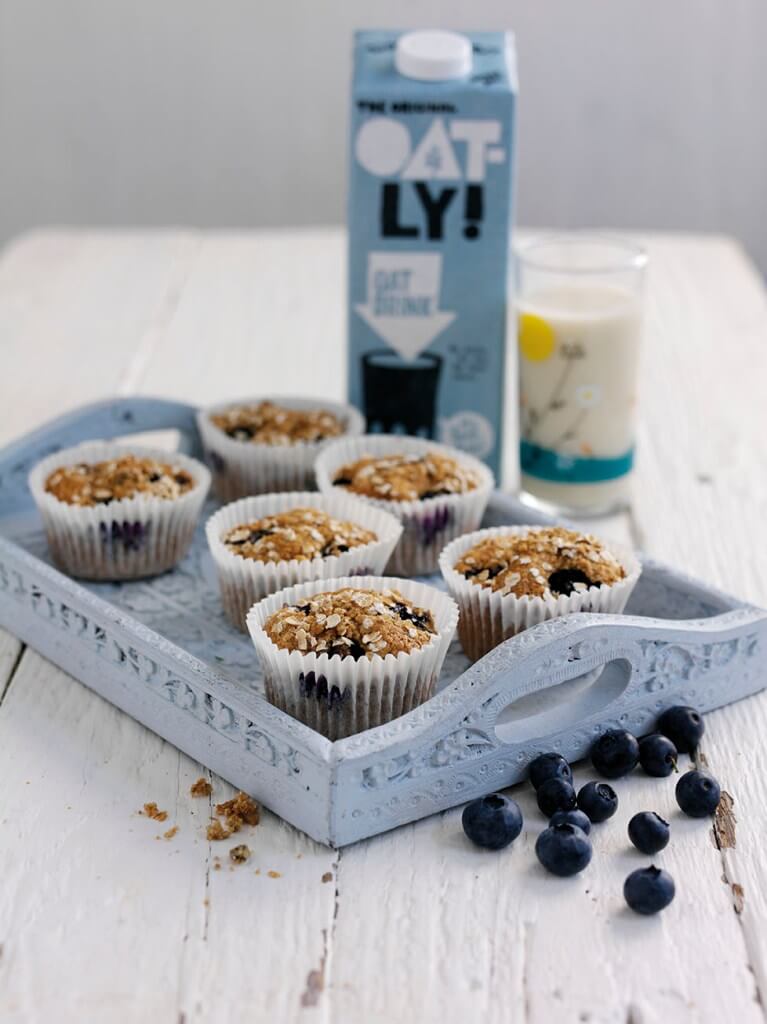 4. Blueberry Chia seed pudding. Blueberry chia pudding is quick and easy to make to enjoy with your baby or toddler!
5. Blueberry Turkey Meatballs. For a toddler approved meal, try these blueberry meatballs! Your toddler could eat half a dozen of them without realizing they have veggies hidden in them too!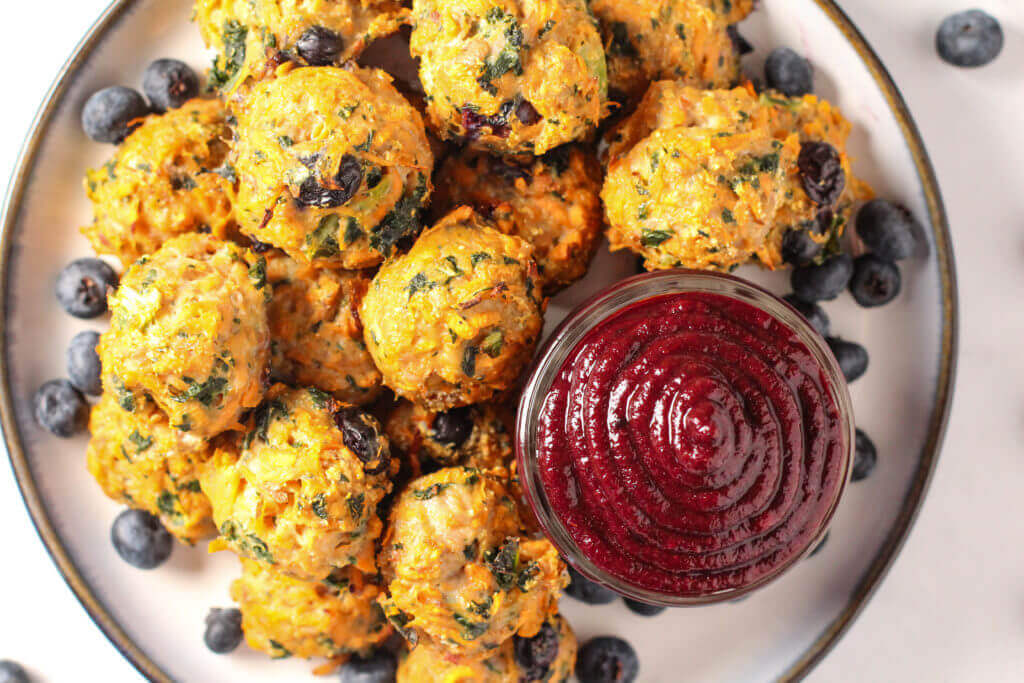 6. Lemon Blueberry Cream Cheese Danish. These blueberry are a fun treat the entire family will love. Easy and delicious! Fun for toddlers.
7. Blueberry Breakfast Bread. This is perfect for toddlers! Easy to make and tastes delicious.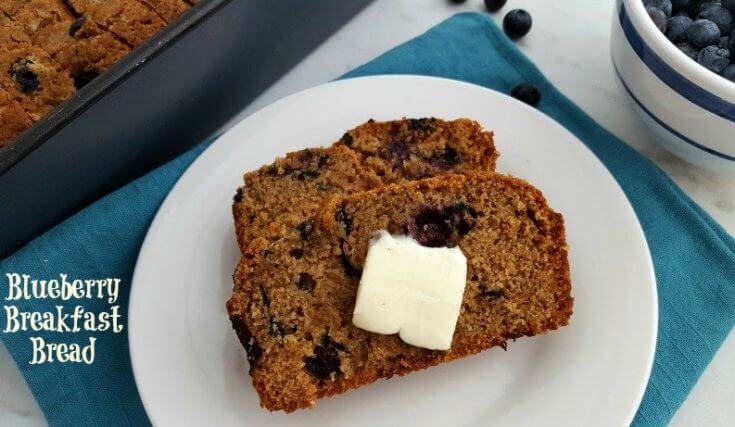 8. Easy Buttermilk Blueberry Muffins. These buttermilk blueberry muffins are the perfect snack for babies and toddlers! They are moist and tender, filled with fresh blueberries and topped with a vibrant blueberry compote to deliver maximum blueberry flavor.
9. No-churn Blueberry Ice Cream. This beautiful no churn blueberry ice cream is so easy to make and really delicious ! No color or preservatives added!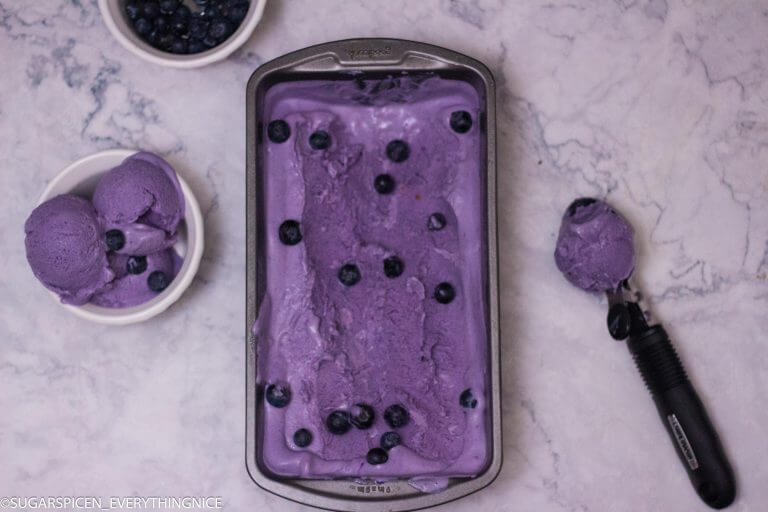 10. Crockpot Blueberry Cobbler. This blueberry cobbler is one the entire family will love. A little sweet and so delicious!
11. Blueberry Oat Crumb Bread. Blueberry oat crumb bread is great for toddlers. Easy to make and a great breakfast for busy mornings.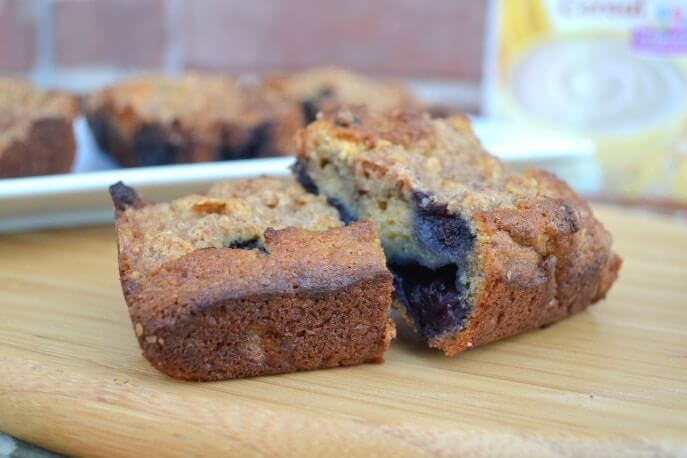 12. Blueberry Peach Popsicles. These Blueberry Peach Popsicles celebrate the fresh fruit of late summer in a deliciously sweet and simple blend. Just 3 ingredients (or 4 if you use honey) and ready for the mold in minutes, they're a simple treat that you and your toddler can't get enough of!
13. Vegan Blueberry Pancakes. Naturally sweetened, incredibly fluffy and delicious! These blueberry pancakes are made with wholesome ingredients for a healthy breakfast, snack or any time meal.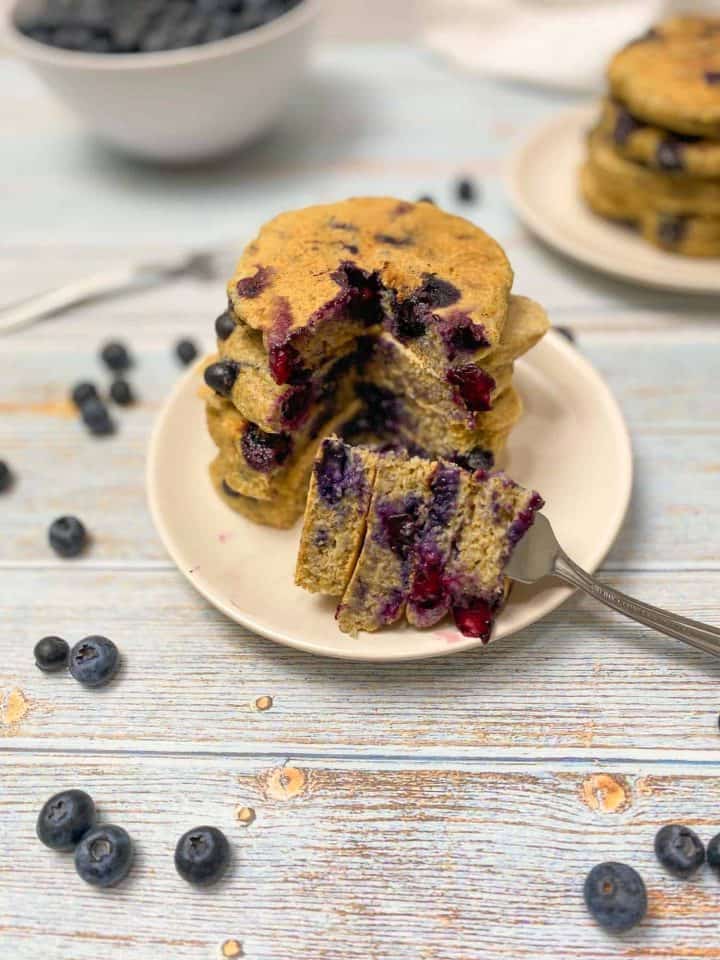 14. Blueberry Avocado and Banana Puree. For the very early stages of baby-led weaning, this easy baby puree is tasty and baby approved. Just blend everything together and can even freeze into portions.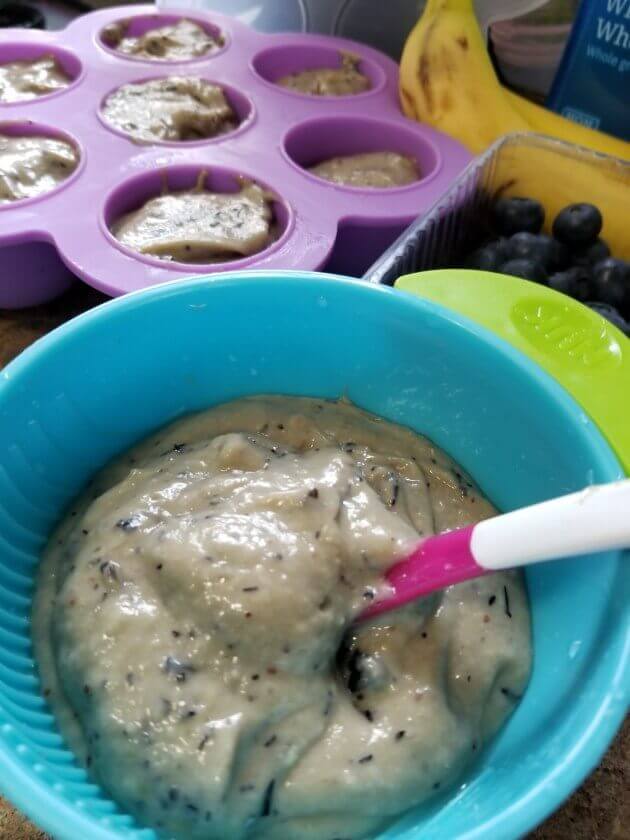 15. Baby blueberry Muffins. These mini blueberry muffins are perfect as finger foods for babies of all ages (6 months and up). Even the older kids will appreciate them in their lunchboxes or for breakfast. There is also a dairy free GF option.
As you can see, blueberries for baby-led weaning can be used in a wide variety of recipes. As long as you are following your pediatrician's professional medical advice and watching your baby closely enough, you should be able to enjoy their meals with them too! Purees, though yummy, are not the only way to go!
Please follow and like us: