Reading Time:
5
minutes
Getting anything done with a baby around can be challenging. That's why I'm always looking for mommy tips and hacks. I'm also always on the hunt for quick yummy recipes that work for us all. I turned to some real moms for quick and easy baby friendly family dinner ideas.
These all look so good and I can't wait to try some of them out. Go through the photos and links for these baby dinner ideas and see what tickles your fancy.
Click through the meal name links to see the full recipes.
To start off, Bintu suggests the following:
These golden crunchy easy Parmesan Breaded Air Fryer Chicken Tenders are ready in under 15 mins so it makes a great weeknight supper, brunch treat or snack.
Easy Instant pot Mac and Cheese
Kids and adults alike will love this creamy, cheesy mac and cheese made in the Instant Pot.
Creamy instant pot tomato soup
Creamy Instant Pot Tomato Soup is thick, hearty and so comforting. This delicious pressure cooker tomato soup is a healthy dump and start recipe that is made absolutely no oil at all.
Jennifer's Paleo Butternut Squash soup
This healthy butternut squash soup is vegan, gluten free, and paleo diet friendly. You can leave out the salt and pepper so it's perfect for baby, and the grownups can season their own bowls with a little s and p to taste.
She also suggests her baked asparagus recipe.
These easy baked asparagus spears are perfect for babies and young toddlers to grab and nibble on. You can skip the salt and pepper so it's perfect for baby, and let the grownups season their own with a little s and p to taste.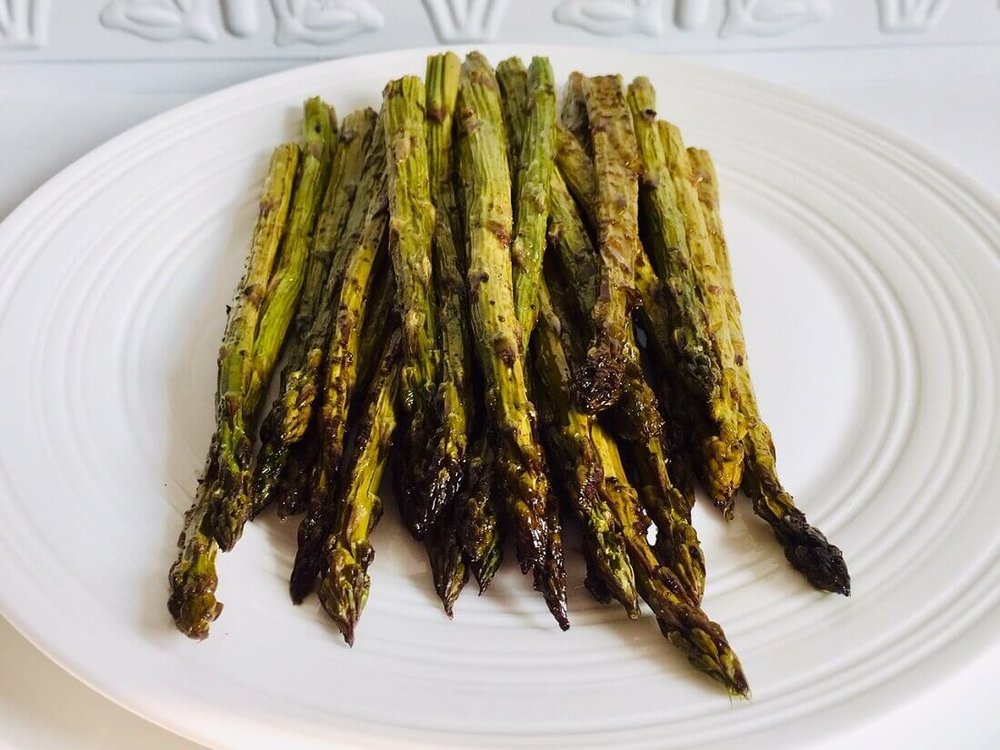 From Lucy at Super Golden Bakes, this delicious looking root veggie and legume soup.
Another warming soup is this creamy pumpkin one from Kris at Attainable Sustainable.
Katherine at Veggie Desserts' tomato soup and also her pasta.
This delicious easy tomato soup recipe only takes 20 minutes to make and 6 simple ingredients. It's full of flavor, creamy and is vegetarian, vegan and gluten free.
Pasta with peas is a tasty 1-pot 10 minute midweek dinner that's bursting with fresh taste! It's a delicious, hearty and family friendly Italian dish (pasta e piselli). Plus it's so easy!
Rebecca's easy One Pot Vegan Mac & Cheese also promises to be tasty. Add this to your 1 year old's meal plan for an option that the majority of kiddos are into.
Easy one-pot vegan mac & cheese that's gluten-free, grain-free, and nut-free! The perfect quick, healthy, protein-packed dinner recipe, ready in less than 10 minutes, making it one weeknight family favorite where moms and kids approve!
Christina's Simple Shepherds pie is another quick baby friendly dinner.
Mac and Cheese is usually a family favourite as you can pair it up with so many different things and it's done in a few different ways by different people. Here's another easy mac and cheese recipe from Teri at Food Meanderings.
This old fashioned Mac and Cheese with Tomatoes is made 3 simple ingredients – macaroni, cheddar cheese and tomatoes. It's the first solid food my kids ever ate, it's real food and comfort food at its finest!
Also from Teri, this easy lasagna:
This is the 2nd solid food my kids ate. This easy homemade lasagna is made meat (ground beef) with fresh lasagna noodles, fresh spinach, mushrooms and Parmesan cheese. It's make-ahead, freezes well and is perfect for feeding a crowd or taking along to a potluck!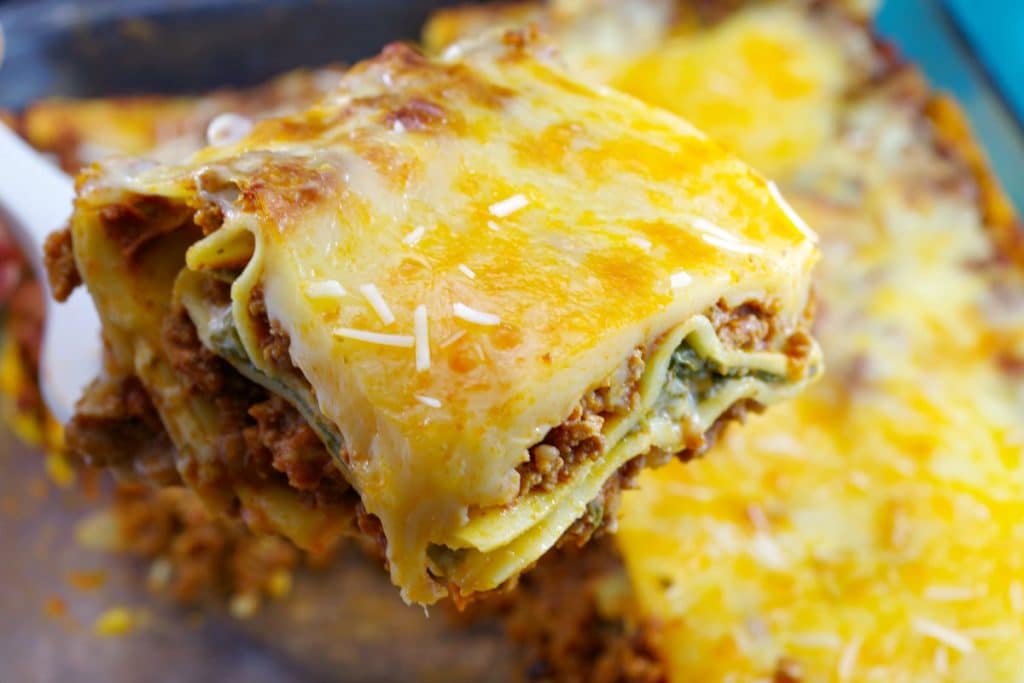 Yet another warming butternut squash soup from Tricia at Rhubarbarians. It would be great for a 1 year old's baby food menu too:
Comforting golden potato and butternut squash leek soup! So much more than your average potato leek soup.
Melanie's Pigs in a blanket would also make for a great breakfast idea for a 1 year old.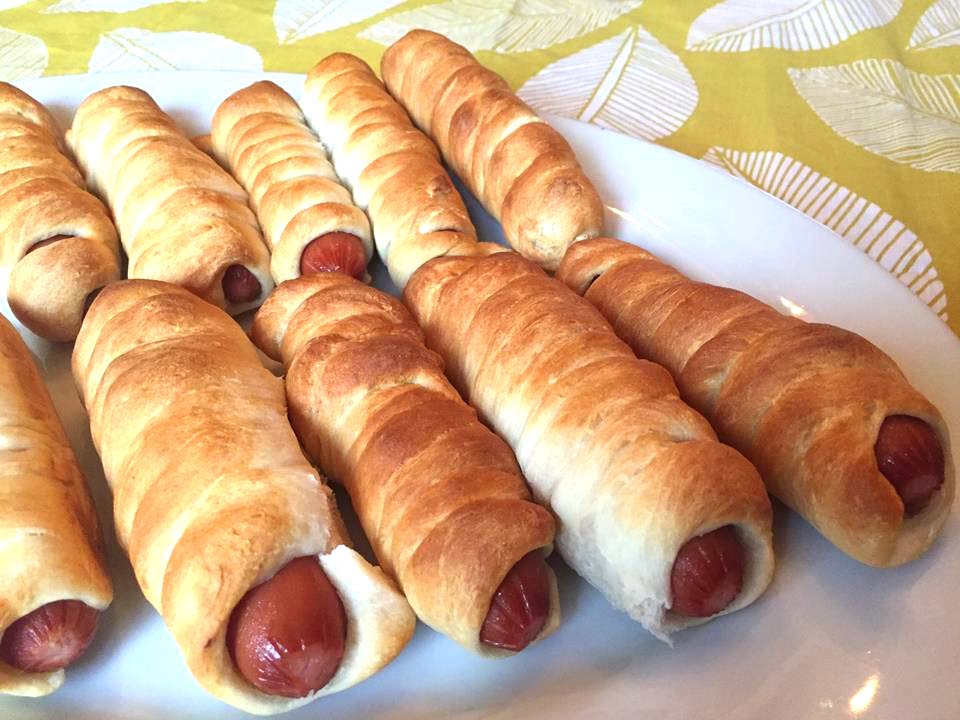 "Pigs In A Blanket" is a hit with both kids and adults alike! Who wouldn't like the juicy hot dogs wrapped in a warm freshly baked dough right out of the oven?
If you would like to try anything other than a scrambled egg for your toddler, these are all some great options.
If you try any of these out, let me know how they went down with your family.
Do you have any quick and easy baby and toddler friendly family dinner tips or ideas?
MORE
Easy family traditions you can establish today
Introducing solids to baby: My baby food recommendations
What does Family mean to you?
Please follow and like us: