Reading Time:
5
minutes
Butternut squash – otherwise known as butternut pumpkin – is a winter variant of a squash that grows on a vine. Whenever it is that you feel your baby is ready to try solids, butternut squash baby-led weaning recipes are a really good option.
Is butternut squash safe for babies?
Unless you suspect a specific allergy to butternut squash or other squashes, yes, butternut squash is absolutely safe for babies.
It is not only safe but also nutritious – it is both high in protein content and gluten free. Butternut squash baby recipes are great if you want a highly nutritious and yummy meal for your weaning baby or picky toddler. According to WebMD, a single serving of butternut squash contains more than 100% of your daily requirement of Vitamin A. It also contains Vitamin C, Calcium, Potassium and Magnesium. It is no wonder that many baby-led weaning recipes contain butternut squash.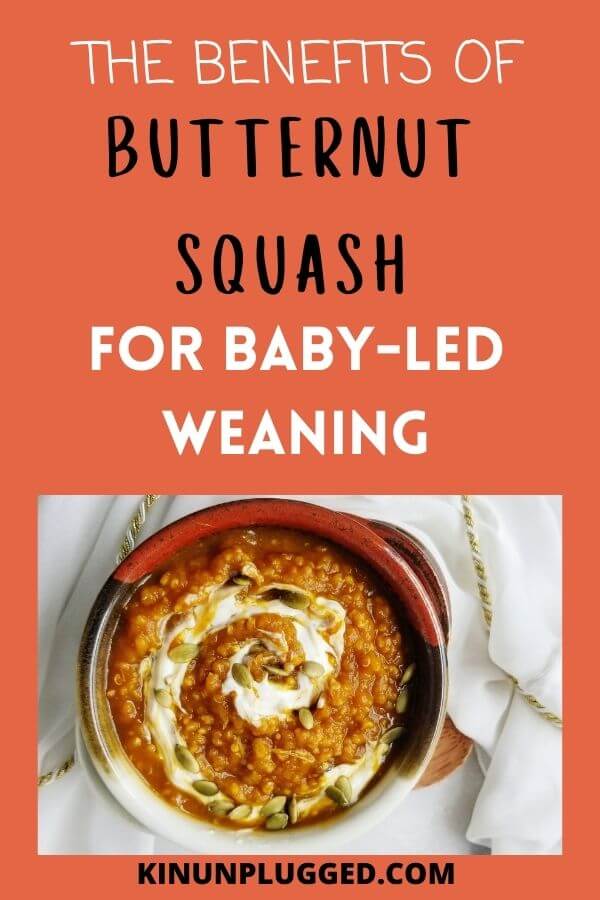 Can a 6 month old eat butternut squash?
Even as early as 4 months old in some parts of the world and in some households, babies are able to eat butternut squash as part of their baby-led weaning diet. Once you determine that your baby is ready to start solids, you are good to go on baby led weaning recipes that contain butternut squash!
How do you serve butternut squash for baby-led weaning?
Now, if you have settled on baby-led weaning mode of weaning for your baby, you have probably been on the hunt specifically for baby-led weaning recipes. That is great but keep in mind that in the spirit of getting your baby to try as many textures and tastes as possible, you do not need to confine yourself to purees as they go along in their weaning journey. Purees are a safe way to start but do not stop there!
Look generally at butternut squash recipes and pick out any that do not present a choking hazard to the baby. As your baby gets more confident with breaking food down, you can get more adventurous with textures as well. Butternut squash recipes are varied and give you so many great options! Read on for some suggestions below.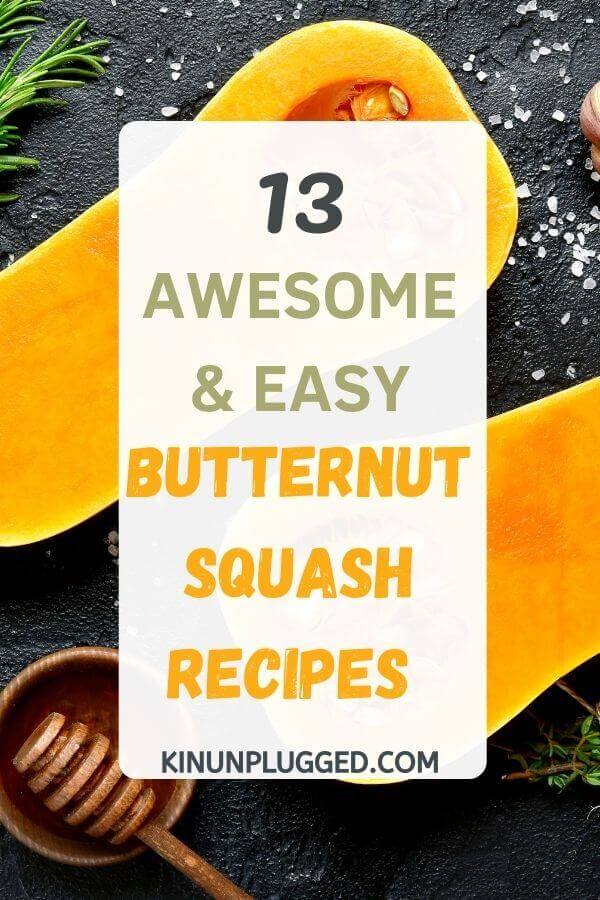 13 Easy Butternut Squash Baby-led Weaning Recipes
Mashed Butternut Squash with White Beans. Starting your baby-led weaning journey with baby food purees? Try this one. This roasted butternut squash and white bean puree is a nutritious savory puree high in fiber and plant protein, and a great way to introduce your baby to new flavors.
2. Butternut squash spinach skillet. This is cooked butternut squash made in a skillet with cooked down spinach. It is perfect for baby led weaning and a great way to introduce more veggies to babies and toddlers.
3. Lentil Butternut Squash Soup. Lentil butternut squash soup is a delicious pureed soup loaded with fiber and plant proteins to keep your baby full and satisfied.
4. Butternut Squash Alfredo Pasta. This creamy butternut squash pasta sauce is a kid favorite and a great way to sneak in some veggies for young babies. It's great for the whole family, so you don't have to cook a separate dinner for your little one!
5. Cinnamon Roasted Butternut Squash. Looking for butternut squash bites for baby? This Cinnamon Roasted Butternut Squash recipe is perfect for babies and toddlers because the squash is cut into small cubes that bake up nice and soft and tender. The squash is sprinkled with cinnamon, brown sugar, and butter marries with the squash to create an irresistible flavor.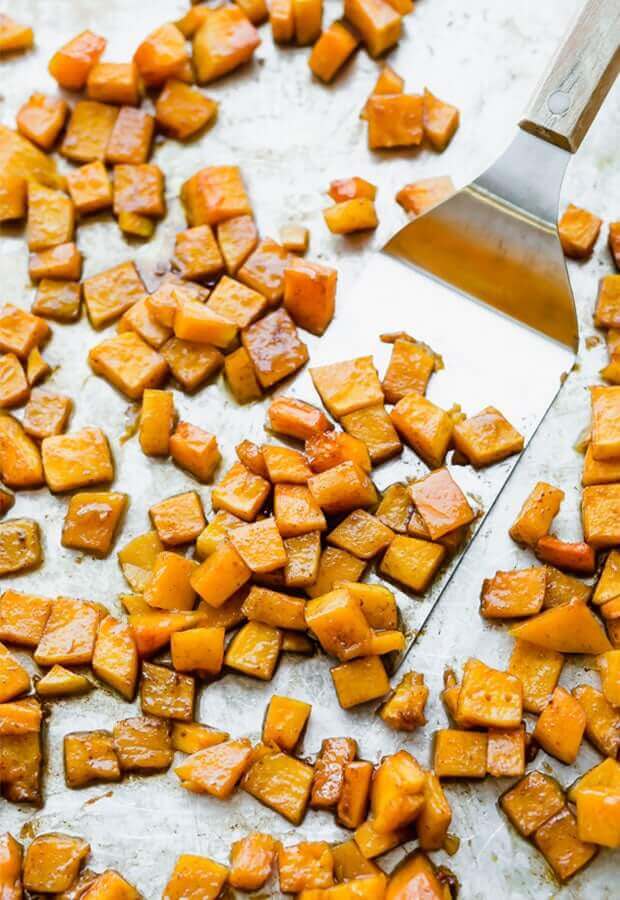 6. Roasted butternut squash. Roasting butternut squash is super easy and definitely worth the extra time. You only need to cut the squash, remove the seeds, coat with olive oil and some seasoning, and your whole family can enjoy it. Similar to pumpkins in taste and texture, the butternut squash is easier to roast and puree for babies and toddlers. Roasted Butternut squash makes for excellent finger foods or butternut squash bites for baby.
READ: Blueberries for Baby-Led Weaning (Benefits and Recipes)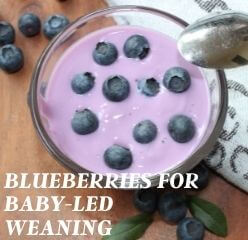 7. Vegan butternut squash mac and cheese. This Vegan Butternut Squash Mac and Cheese is rich and creamy, full of flavor and so comforting. It makes the best nutritious yet hearty meal!
8. Cinnamon Maple Butternut Squash Bread. This simple butternut squash bread is low in sugar & high in fiber, making it a healthy recipe for toddlers!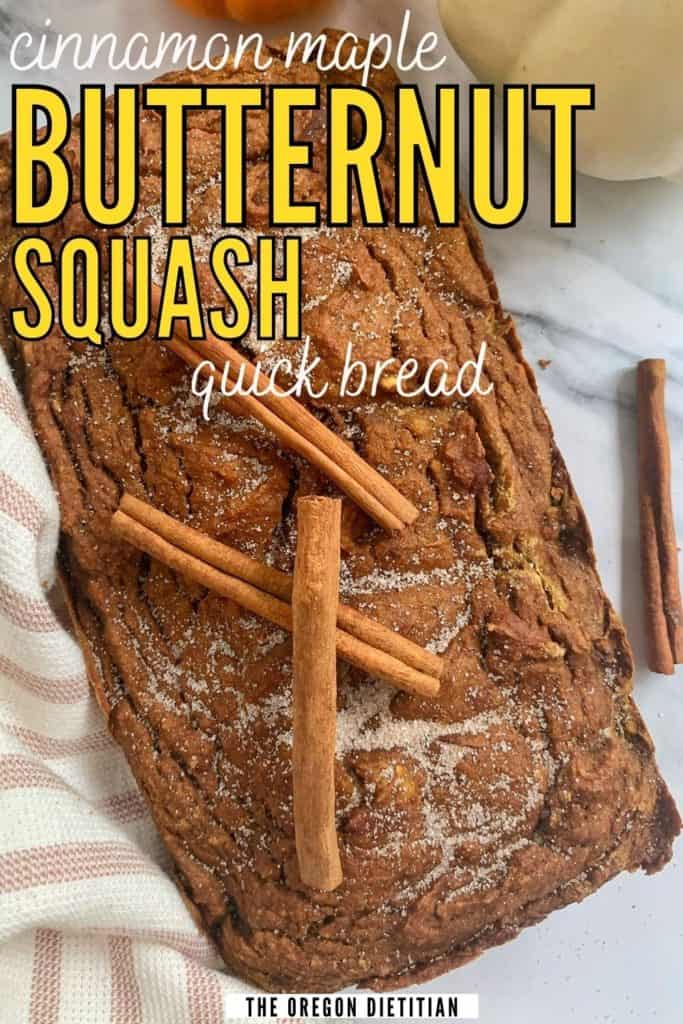 9. Baked butternut squash fritters. These butternut squash fritters taste delicious, crispy on the outside, and soft inside. They're baked, not fried in oil, and they're packed with budget-friendly, healthy butternut squash.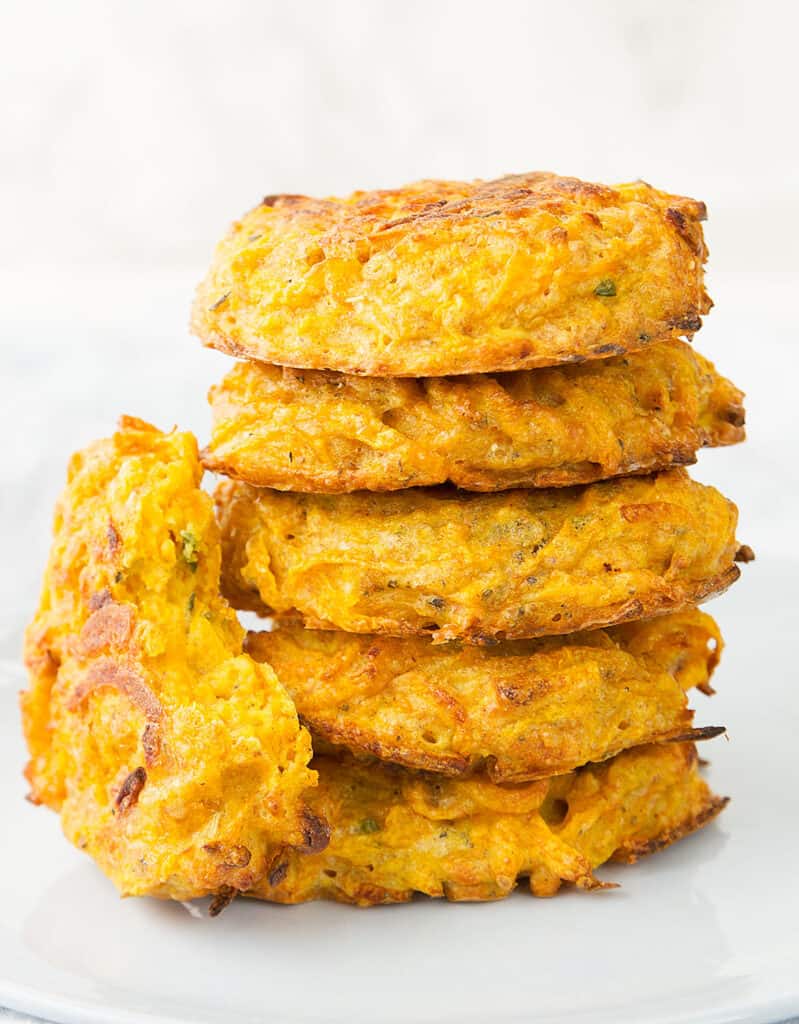 10. Easy Butternut Squash Souffle. Making a butternut squash soufflé is easier than you think. It is a tasty way to sneak in some healthy butternut squash and even babies with only a few teeth can eat this soft dish.
11. Butternut squash and sweet potato mash. Butternut Squash and Sweet Potato Mash is the perfect dish. Vegan, gluten free and refined sugar free, this easy roasted butternut squash and sweet potato is smooth, creamy and full of flavor.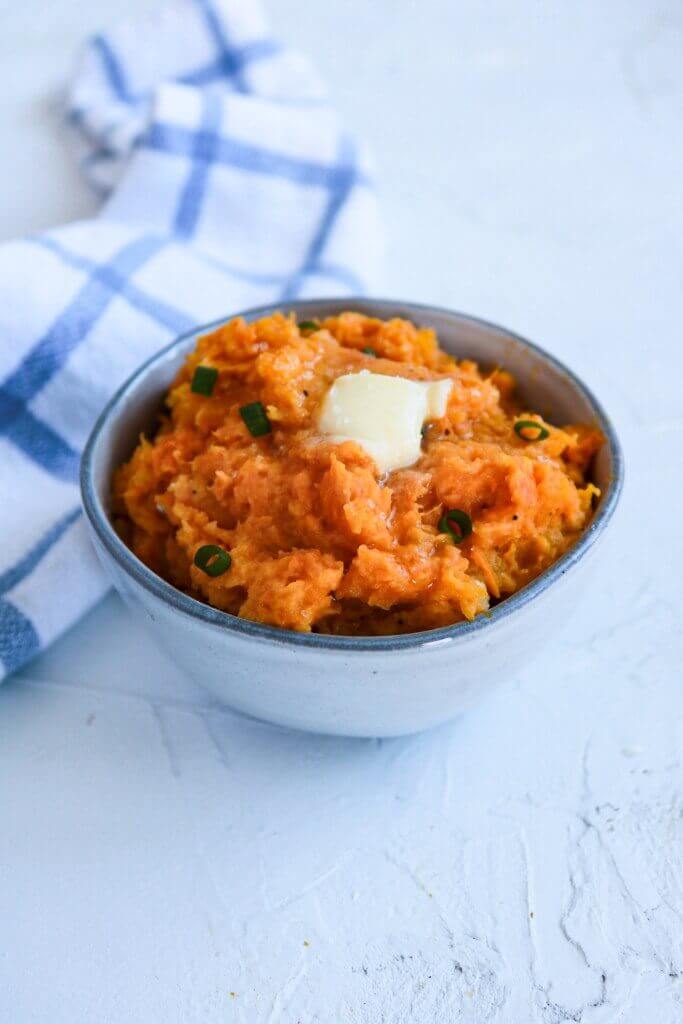 12. Squash Noodles with Black Bean Sauce. This vegan plant based recipe is great for adults and little ones. It's packed with vitamins and minerals the body needs.
13. Butternut squash zucchini soup. An easy hearty butternut squash and zucchini soup recipe with Rosemary, garlic, and cannellini beans—delicious and perfect for the whole family.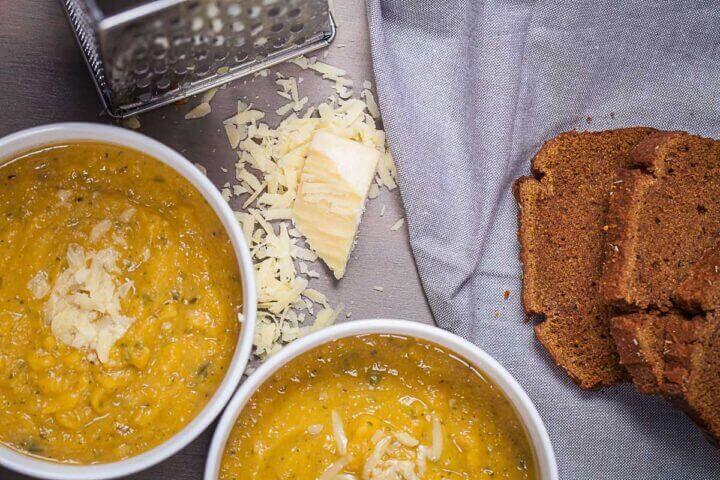 See? Butternut squash can be such a versatile vegetable to work with! Once you try any of the above recipes, you also find out just how delicious it is for both your baby and your entire family.
Please follow and like us: