If you have been reading this blog long enough, you will know that I am all about quick and easy meals. Particularly since I became a mom, I am constantly on the hunt for recipes that won't have me on my feet in the kitchen for hours. It's not only been about ease and time though. Cheap easy meals on a budget have been my go-tos. Every penny counts and it feels great to be able to cook a meal that does not cost a whole lot but tastes amazing.
RELATED: Quick and Easy Breakfast Ideas that your baby or toddler will love
Ideally, you will have a family budget as well. Sometimes, and not always by choice, you might have a little less devoted to family meals than you would like. Know that cheap family meals under $10 are always possible!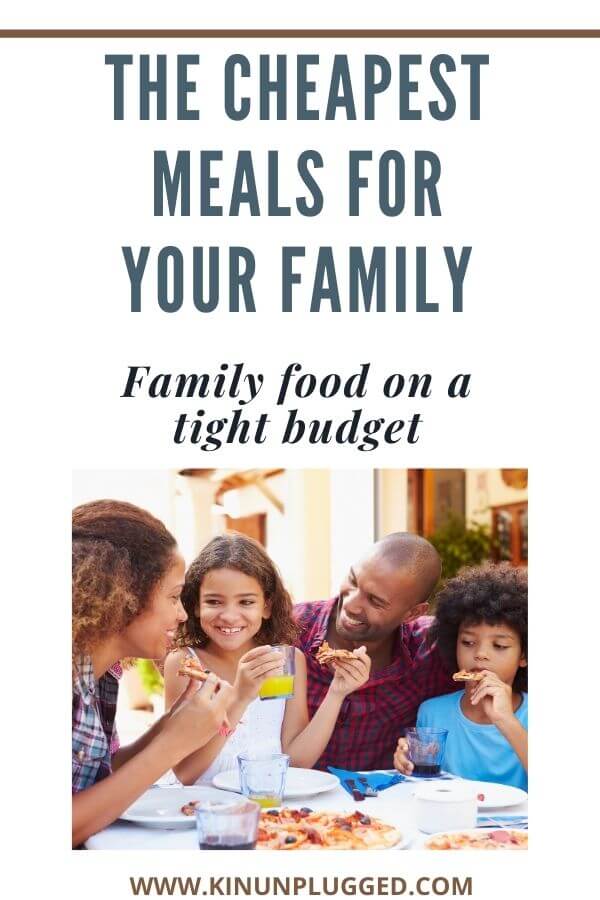 There are plenty of options of budget meals to make. There are certain meals that will always be cheaper than your average and that you can make your go-tos for those evenings and weeks when you don't have so much to spare or you don't want to spare so much on food.
What's the cheapest meal to make?
There are some foods that will always make it easier for you to work within your budget. These are some of them:
Stir fry. These are not only easy and quick to make but can also be very cheap because you can toss any veggies or leftover meats or fish from previous meals in there for variety and no extra cost.
Pasta. Pasta is a yummy, filling go-to that can be cheap if you remember than it can be as simple a dish as you need it to be. See some of the recipes below for inspiration. 
Potatoes. This is yet another filling dinner option that is usually cheap because it is produced in large quantities. It also lasts long in storage so is less likely to go to waste in your home.  
Pizza. Pizza is generally cheap because you can make it using such a wide variety of ingredients that do not have to be costly. 
Pancakes. These can usually be made with ingredients you already  have in your pantry. You can combine with savoury or sweet foods to make a meal of them. They are more versatile than some people realize.
Chili. Chili is not only easy to make but also cheap. It is also a favourite for most people of different ages. 
Eggs. you can always find cheap eggs in the store and eggs are used for more recipes than we could ever begin to count. They are a great source of protein and excellent for cooking for your large family without spending much.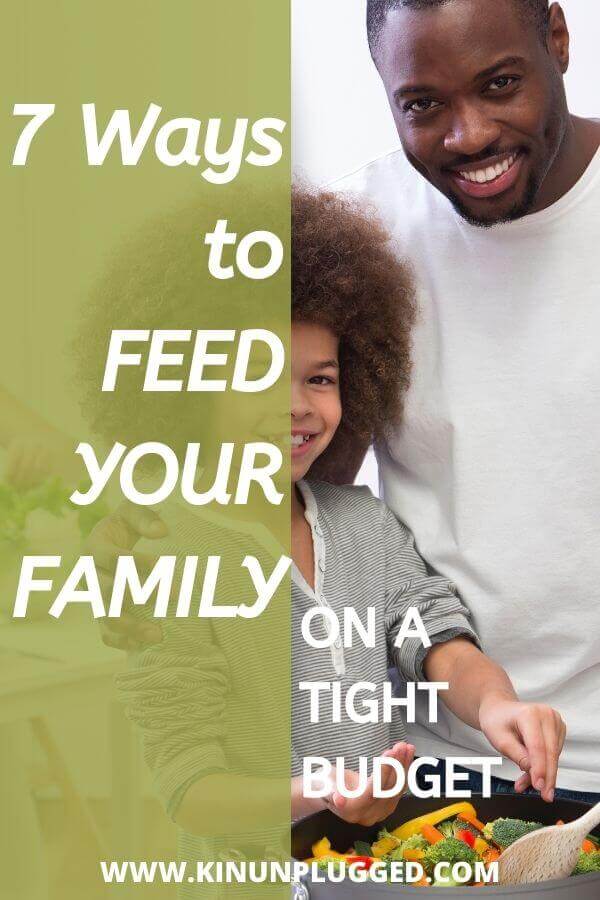 Of course that is not an exhaustive list of foods to make that will always be cheap. However, there are also some things to keep in mind about how to feed your family when your focus is cheap easy meals for a week, for example.
7 Ways to feed the family on a tight budget
Stick to your meal plan. Write it down, make it happen. Cheap easy meals on a budget will not happen without some amount of planning. Do not deviate from your plan as much as possible and if you planned properly, you will manage to remain within your weekly budget.
Throw out your meal plan. Sometimes, a meal plan might be blocking your view of cheaper ingredients in store and even tastier recipe possibilities for a cheaper price. Try grocery shopping according to deals you find in the grocery store instead.
Buy frozen, not fresh. Frozen foods will last longer and you can therefore buy them in bulk or in larger quantities if you have the freezer space for that. That way, you won't be wasting money on fresh foods that will go bad because your family cannot consume it quickly enough.
Take the time to bargain hunt. Take a step back. Go online to the websites of all your grocery store options. Compare overall prices for your shopping list in a couple of stores and see which gives you a lower total. You can also check to see what kinds of deals have come up in store weekly and adjust your shopping list and meal plan accordingly before you go in store to shop.
Cook from scratch. Making a bit of time every week to cook in bulk yourself does save money. You can make sure you are maximising your resources by not letting any of your ingredients go to waste. For example, you can make sure to keep any pastry offcuts when baking as you will be able to freeze and use them at a later date. There is also the added benefit of knowing exactly what is going into the food you are feeding your family.
Buy seasonal. Sticking with foods that are in season means that you will not be paying silly prices for fruits and vegetables that are costing more to produce out of season. 
Cut out the junk food. You will notice a definite drop in the amount of money you are spending as a family if you cut out junk food. Even if only on a bi-weekly basis, making sure that you are buying no junk food at all means that you can focus on buying ingredients to cook yourself and you will really be able to stick to your budget. 
Now, for those cheap easy meals on a budget that your family will enjoy week after week, you have to be well-equipped. If you can afford to, there are a couple of kitchen items that will eat into your budget now but will save you precious time and some money in the long run.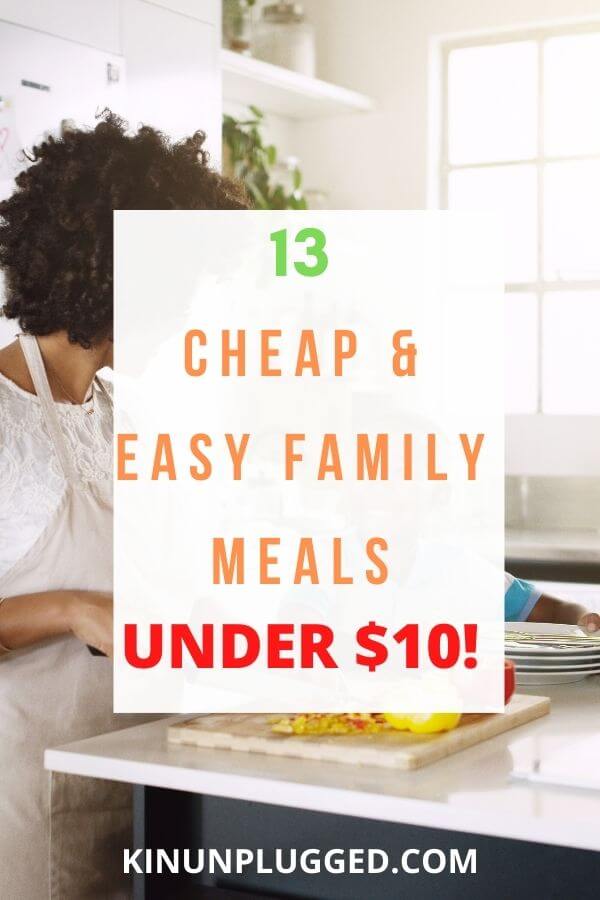 My top 3 modern cooking gadgets to make family life easier
Disclaimer: As an Amazon affiliate, I may earn a commission from purchases made through some of the links on this page.
These items might not be in your budget right now but you can plan to get them later as they will make your cheap meals easier to make. They are all great investments.
Multi-functional blender
2. Instant Pot
3. Power Air fryer
In my opinion, once you have these three gadgets, you feel ready to conquer meal preparation whether it is in bulk or on a daily basis. They cut down the amount of time spent on your feet, make it easier for you to put a meal together, and you feel like you have more energy to spare at the end of the day.
You will notice that more than a couple of the awesome family meal suggestions below involve an Instant Pot.
13 Easy family recipes on a budget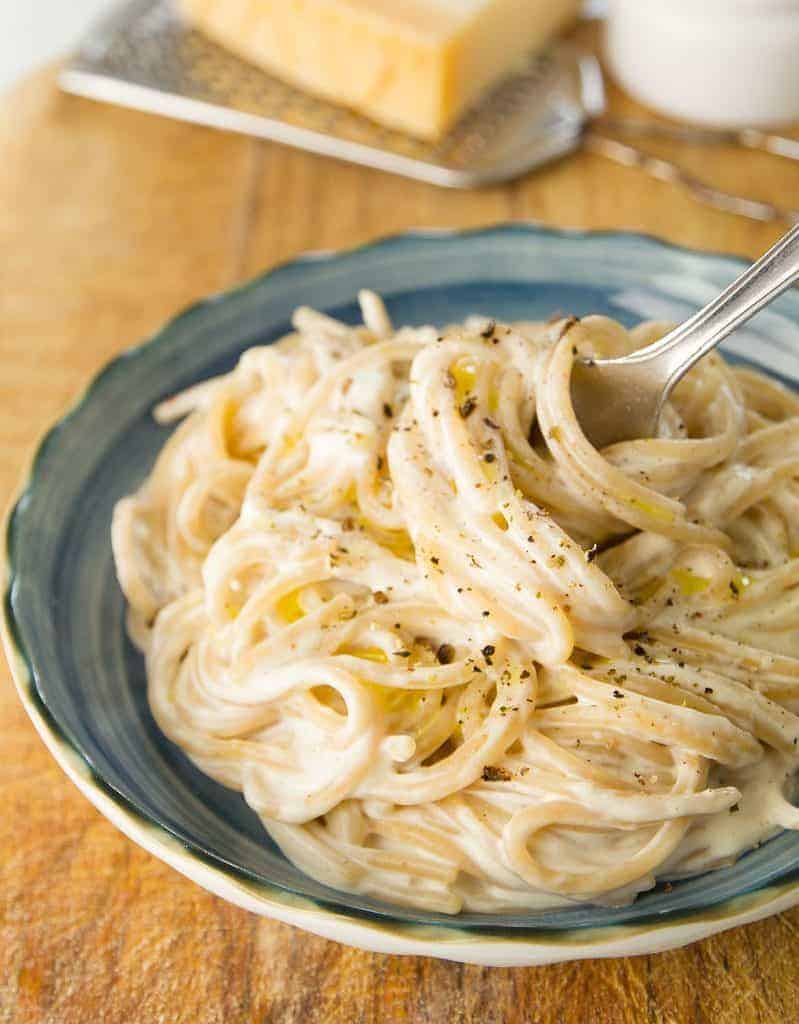 To whip this up for a family of 4, you would need less than $5! This cream cheese pasts is also probably one of the quickest things you can make – it will only take you about 10 minutes. Cheap and easy meals on a budget do not involve too many ingredients or too many cooking steps. If you have more in the refrigerator to work with, you could always toss in some veggies like peas and spinach to add some colour as well.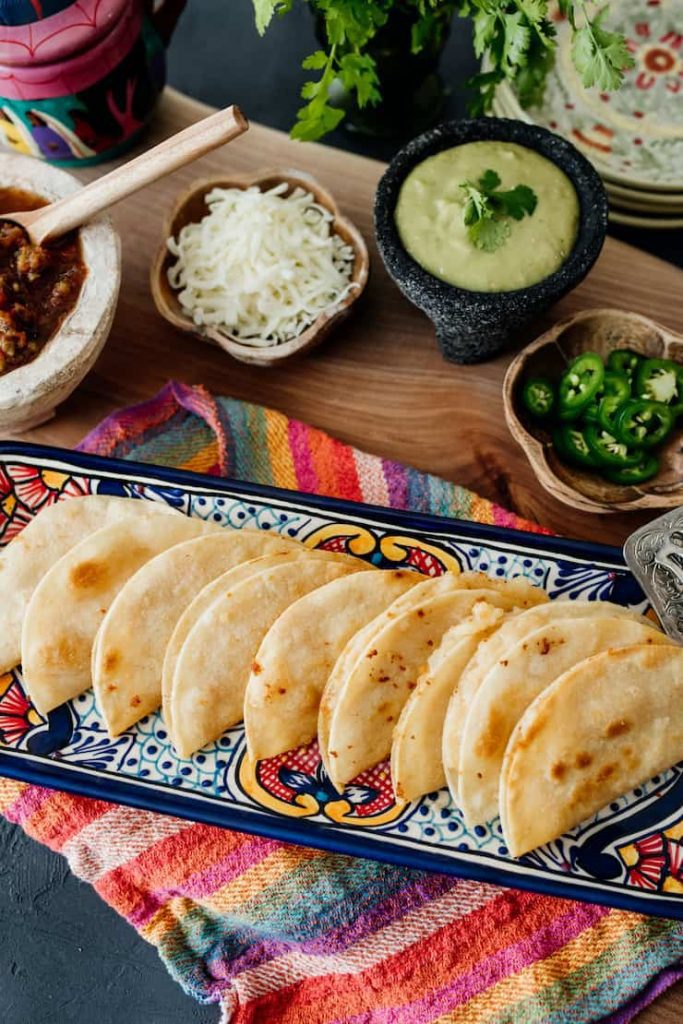 You could have this yummy dinner done in less than half an hour as it only takes about 20 mins to prepare the filling. The tacos only take about two minutes to fry up. They are a tasty vegetarian option for your meal plan and will only cost you around $5!
This meal comes to a cost of a amazingly reasonable $5.71 for four people. Combine this with some tasty grilled veggies or a side of rice for a meal that will still fall below $10. You can also have it ready on the table within half an hour.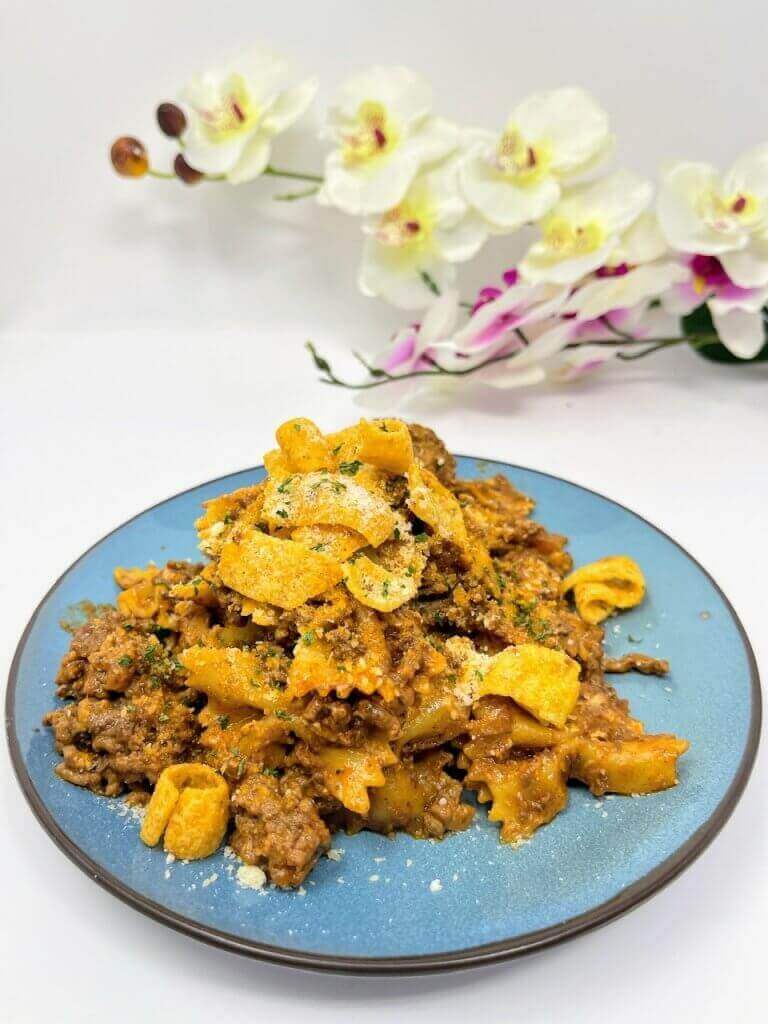 With a total cooking time of 26 minutes and complete ingredients cost of $6, you could be feeding your 6 person family for $1 per person with this recipe. It is another family friendly budget meal because most little kids, young people and adults enjoy a good pasta dish. It is a great budget meal for large families.
If Mexican food is your jam, here is an excellent option that you can also leave to your slow cooker or Instant Pot. It has a slightly longer cooking time of 1 hour but the resulting flavors are worth it and the total ingredients cost of $6 is not too shabby either.
Coming in at a low $6.24, this Poor Man's Stew could feed up to 5 people! Do not let the name put you off – it is hearty and perfect for a chilly day. It's ideal for if you have limited resources and time.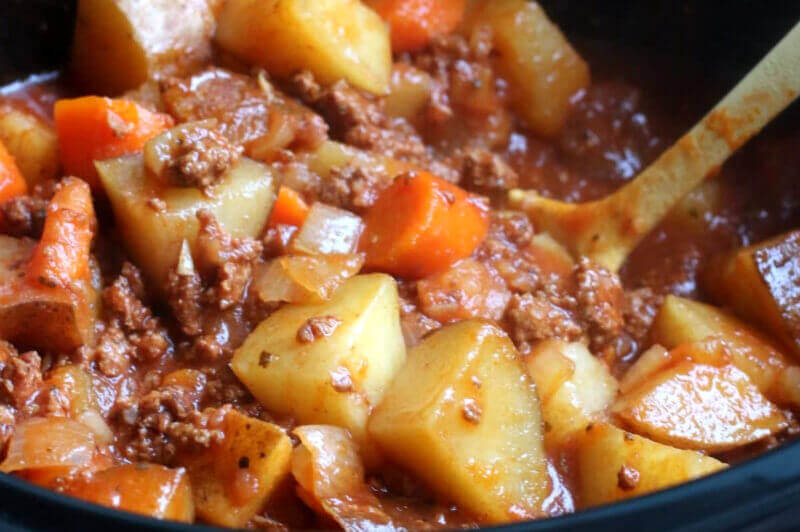 The ingredients for this entire meal will cost you a low $6. Who doesn't love a pasta dish? This one is easy and quick to make and is a spin on your regular chicken alfredo dish.
Looking for budget meals for your large family? This is a perfect one. It takes a bit longer to cook up (up to an hour) but the wait is worth it when you keep in mind that you will only be spending $7 on all the ingredients in total.
At $7.27, this shawarma recipe is not only healthy but also easy to make. It will easily feed a family of 4 and can be made in advance. It is full of flavor and does not need any marinading time. No wonder it only takes about 20 minutes to prepare.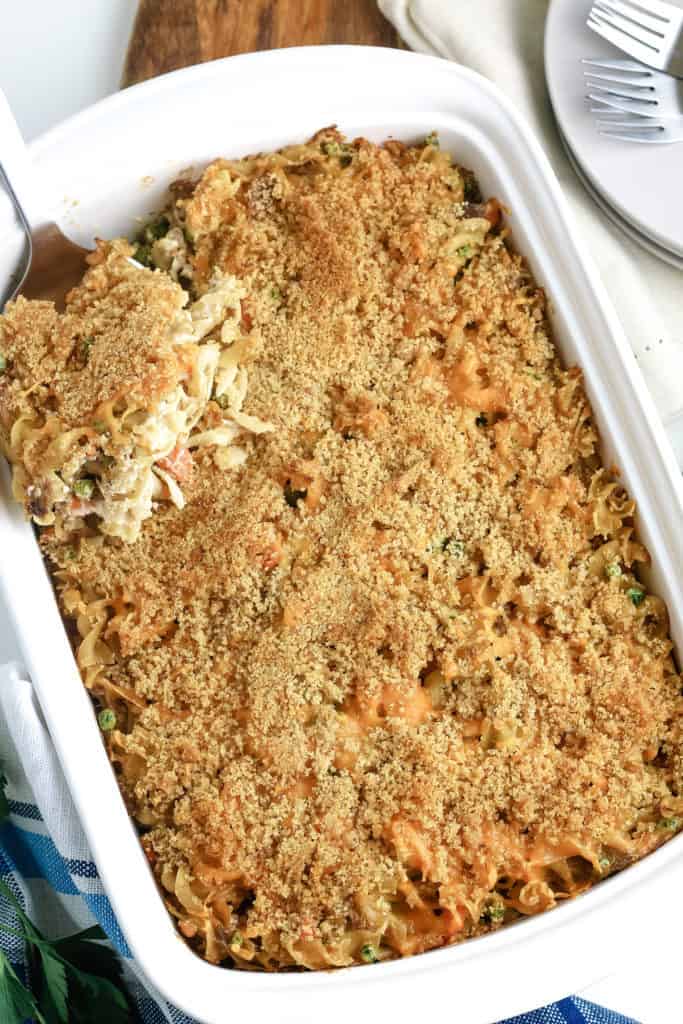 For a total of around $8, you could feed a family of 6 people with this dish! It is a classic recipe with ingredients that you might very well already have in your pantry and fridge.
This meal will feed a family of 6 for $8.54. If you have tried sheet pan dinners before, you can guess how easy this is to make and this one happens to be bursting with flavor.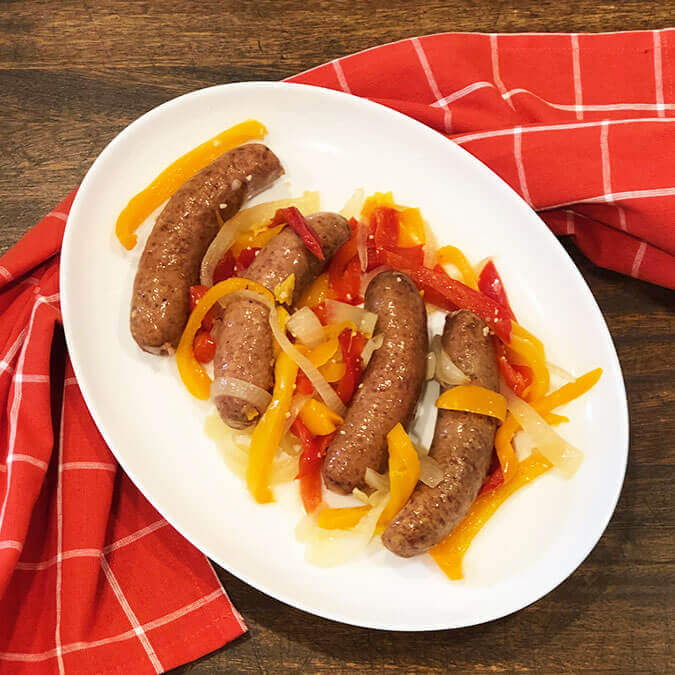 If you are hunting for cheap family meals under $10, this lovely crockpot sausages and peppers recipe might be it for you. The ingredients come up to a total cost of around $8! It also happens to be quicker than your average slow cooker meal and so it is perfect for a day when you do not want to spend ages cooking.
This easy and hearty recipe comes at a cheap $9.34. How awesome that it can all be done within half an hour too! This is one of those cheap easy meals on a budget that is likely to suit the taste of everyone in the family. It is a classic and little kids love it too.
What delicious meals have you whipped up for your family for under $10?
Please follow and like us: