Reading Time:
3
minutes
There's nothing better than spending time with your family. Especially when you can get together with the extended members you haven't seen in a while.
If you're missing your family and looking for something fun to do together, a family reunion is probably exactly what you need. Now you need something entertaining to do together. Here are five fun events the entire family will love.
You may also like: How to create lasting family traditions today
1. Lawn Games Tournament
Get some fresh air and let out your competitive spirit with a lawn games tournament. Some of the best family reunion games are classics that everyone can enjoy. Try setting up badminton, volleyball, corn hole, and other stations.
Create teams by mixing up families and ages and compete for bragging rights. Spread out across the grass and host a tournament. Make the tournament even more fun by encouraging teams to come in costumes and naming their teams something funny.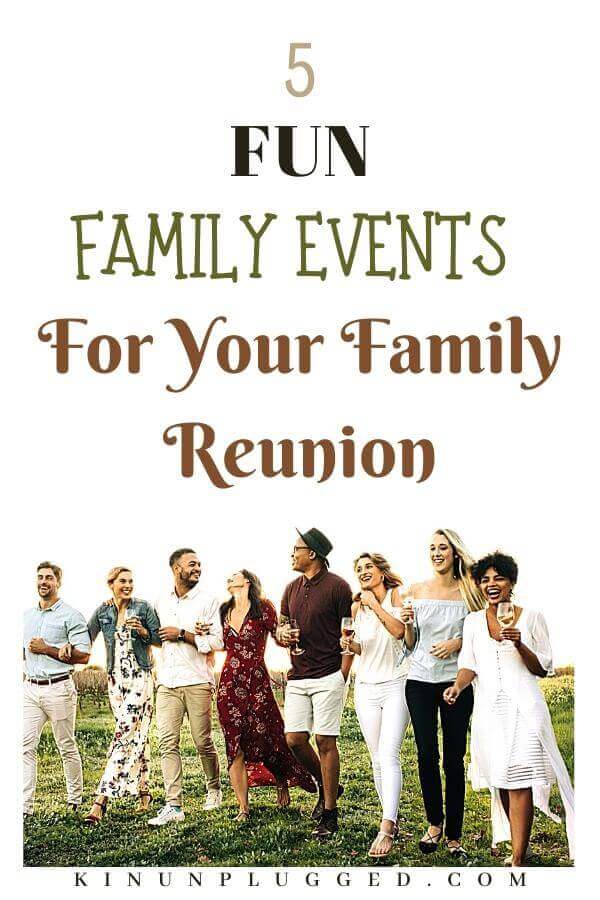 2. Host a Talent Show
Have a lot of singers and musicians in your family? How about someone who's got a knack for stand-up comedy? Even if you don't have super talented members in your family, a talent show is still one of the best family reunion ideas.
Give everyone a chance to show off a talent or something entertaining. Most of the fun comes from putting together a performance and enjoying the acts together. The stage at the Midlothian Conference Center would be the ideal venue for a family talent show.
3. Have a Scavenger Hunt
Who doesn't love a classic scavenger hunt? Hide some objects around your venue and break into teams to find them all. The first team to find all the objects can win a prize.
You can make the scavenger hunt a fun theme, have a smaller daily scavenger hunt, or make it full of inside jokes from your family. However you plan the scavenger hunt, you'll have so much fun running around the grounds together.
4. Create a Time Capsule
What better way to remember your time together than to preserve it for future generations. Over the time of your reunion, take lots of pictures together and write captions on the back.
You can even have every person or every family bring a personalized object to put in the time capsule. Everyone can give a short explanation of the object they choose and why it represents them.
Afterward, everyone puts something in, burry it at someone's home, and open it again at a future family reunion.
5. Shoot a Video Documentary
Want a way to remember the family reunion more immediately? Shoot a video documentary of the entire family reunion. Get interviews of every member and capture candid moments of the activities.
Be creative with the format and make it personal for your family. Then you can share the video with the family and have memories to look back on the fun times you had.
Fun Events for the Whole Family
Spending time with family is one of the greatest joys in life. It can only get better when a family reunion helps to bring together members you don't get to see often. If you've been put in charge of organizing the family reunion, make it an unforgettable one.
These five fun events will get laughs and make memories for the entire family. Ready to start planning your own reunion? Share this with someone you can wait to reunite with and check out more family and lifestyle articles.
*This post is a corporate contribution from The Midlothian Conference Center.*
Please follow and like us: