From funny motherhood quotes to quotes about becoming a mother for the first time, every mother will find these quotes relatable for different stages in their lives. Some of these motherhood quotes may even strike a chord with moms at every stage of their motherhood experience.
These quotes will remind mothers of all the reasons why they enjoy motherhood. They will also remind you of the fact that you are a strong mother. Despite anything you may be going through right now.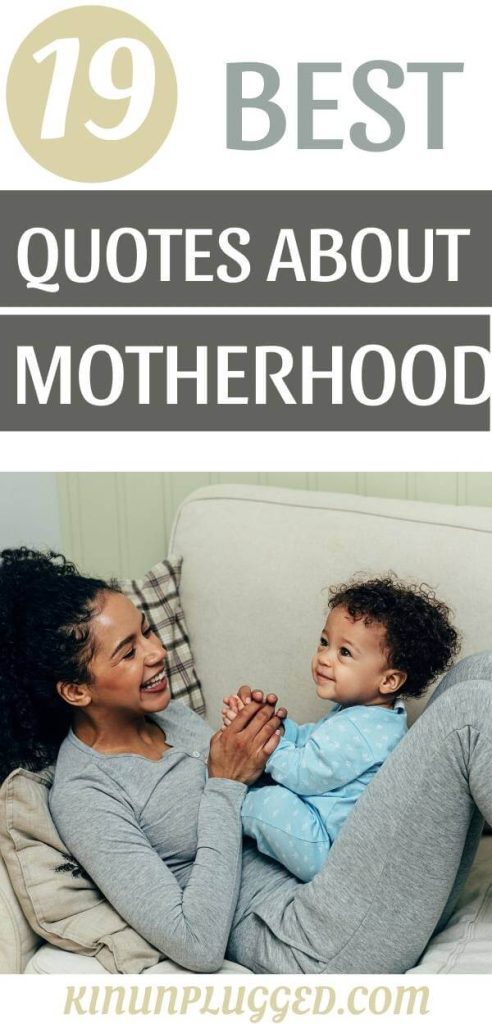 19 Quotes about becoming and being a mother
"Birth is the sudden opening of a window, through which you look out upon a stupendous prospect. For what has happened? A miracle. You have exchanged nothing for the possibility of everything."
– William Macneile Dixon
You may also like: How motherhood changes you
"It may be possible to gild pure gold, but who can make his mother more beautiful?"
– Mahatma Gandhi
"To describe my mother would be to write about a hurricane in its perfect power. Or the climbing, falling colors of a rainbow."

– Maya Angelou

"The biggest surprise, which is also the best, is that I didn't know I would love motherhood as much as I do."

– Deborah Norville
"Motherhood changes everything."

– Adriana Trigianidriana Trigiani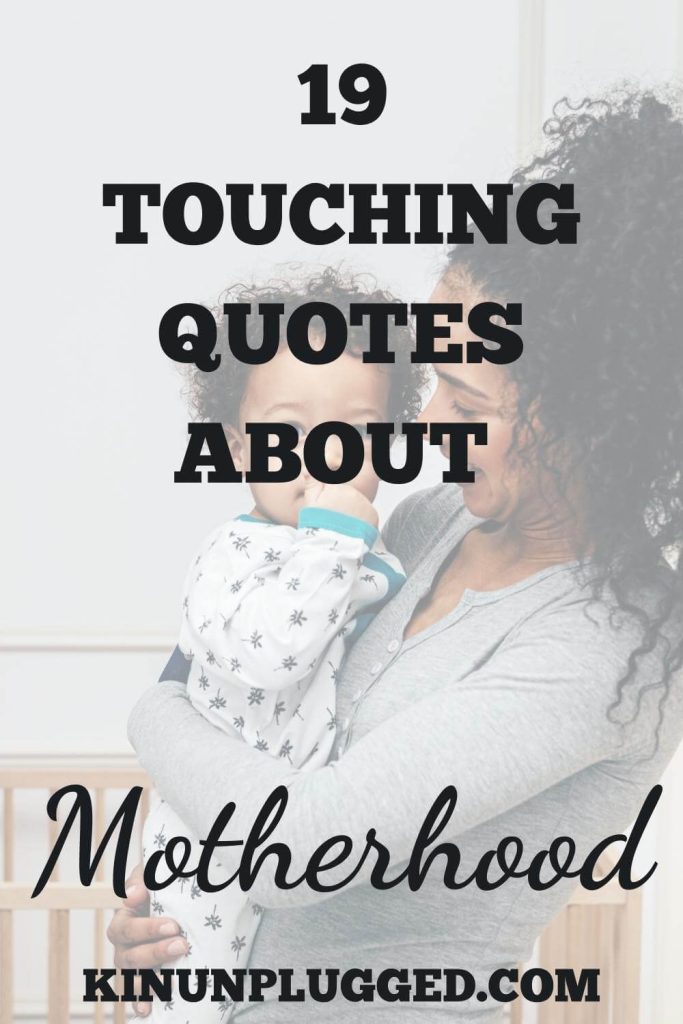 "A daughter is just a little girl who grows up to be your best friend."

– Unknown

You may also like: When friendships change after motherhood
"Birth takes a woman's deepest fears about herself and shows her that she is stronger than them."
– Unknown

"A mother continues to labor long after the baby is born."

– Lisa Jo Baker


"Motherhood: All love begins and ends there."

– Robert Browning

"All women become like their mothers. That is their tragedy. No man does. That's his."

– Oscar Wilde

You may also like: How you know for sure that you are a millennial mom
"Whether your pregnancy was meticulously planned, medically coaxed, or happened by surprise, one thing is certain – your life will never be the same."

– Catherine Jones


"Parenting is the easiest thing in the world to have an opinion about, but the hardest thing in the world to do."

– Matt Walsh


"I believe the choice to become a mother is the choice to become one of the greatest spiritual teachers there is."

– Oprah Winfrey


"Of all the rights of women, the greatest is to be a mother."

– Lin Yutang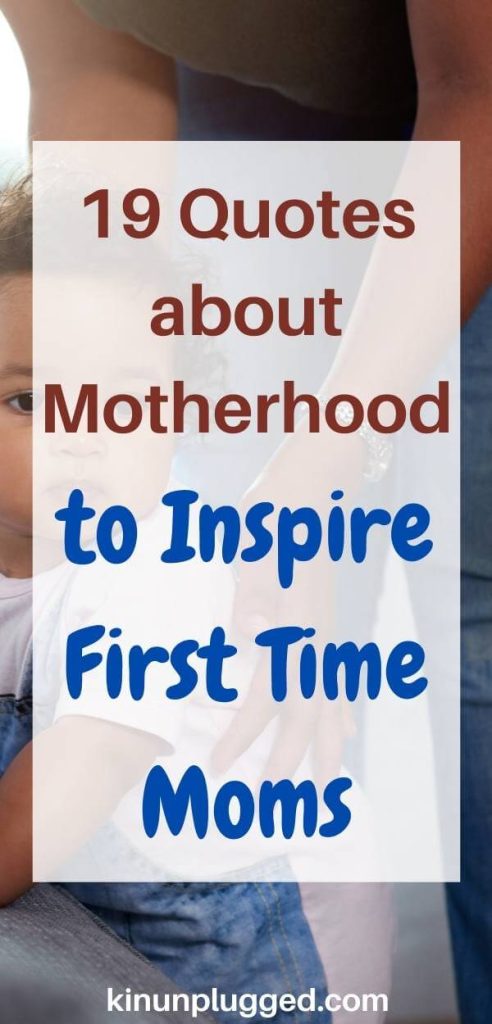 "Mother: the most beautiful word on the lips of mankind."

– Khalil Gibran

"What good mothers and fathers instinctively feel like doing for their babies is usually best after all."

– Benjamin Spock

"In a child's eyes, a mother is a goddess. She can be glorious or terrible, benevolent or filled with wrath, but she commands love either way. I am convinced that this is the greatest power in the universe."

– N.K. Jemisin

You may also like: 9 Fantastic Parenting Quotes
"Mother's love is peace. It need not be acquired, it need not be deserved."

– Eric Fromm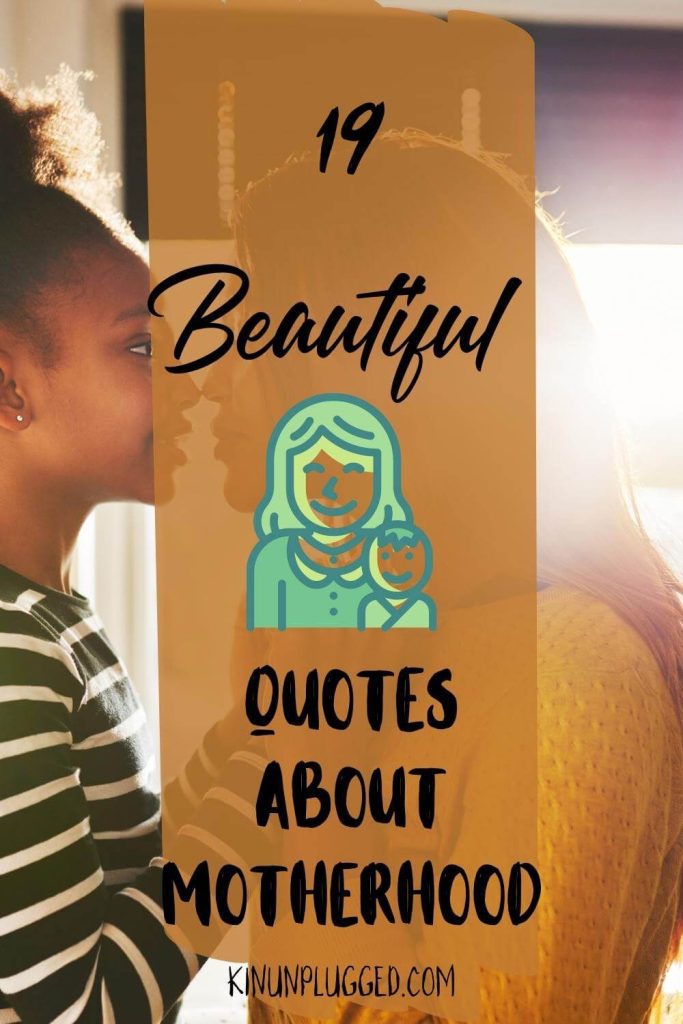 "A baby will make love stronger, days shorter, nights longer, bankroll smaller, home happier, clothes shabbier, the past forgotten, and the future worth living for."

– Anonymous

Which of these motherhood quotes is your favourite, and why?
Please follow and like us: