Reading Time:
4
minutes
Disclaimer: At no additional cost to you, I may get a small commission for purchases made through links within this page.
Married couples lately are spending more time together than ever before. Unfortunately, the added hours together are not always been beneficial for the success of a marriage. Marriage counseling may be what you need to save your marriage. Online marriage counseling may be what you need to save time and money while fixing your marriage.
Even couples who went through pre-marriage counselling can benefit from therapy years into their marriage. Of course, if you are not both going into it with open minds and a willingness to do the work to make things better, marriage counseling will be useless. However, if you both recognize that something needs to change and that you are not capable as a couple to make those changes on your own, then there may be hope to save your family.
How do you know if you need marriage counseling?
To put it simply, when you realise that everything you say to each other seems to be misunderstood in some way, you need a third party to help you to understand each other better.
It may not just be that your communication is fraught with arguments and misinterpretations. It may also be a situation where there is no communication at all. You might dread just being in the same room as your other half because you are afraid of what a simple conversation could turn into.
While this is not an exhaustive list, here are a few questions you should ask yourself about your marriage:
Have you been arguing over the same major issue for a long period of time with no resolve in sight?
Are you afraid to share things with your partner because you think you know how they may react?
Have you lost trust in your partner?
Has your sex life completely transformed to the both or either of your dissatisfaction?
Do you feel like you're living with an enemy instead of a team mate? Are you always thinking of what your life might be like if you were with someone else?
Does the very sight of your partner annoy you?
Do you struggle to think of any positive attributes about your husband or wife that you can reflect on?
These are all signs that you should look into having an impartial third party mediate between the two of you.
Can counselling really save a marriage?
You won't know the answer to this unless you try. It depends, as mentioned above, on the willingness of both parties to make changes. It also depends on whether changes can be made. Problems are not always fixable but there may be ways around them and the couple may just need a professional counsellor to help them find those ways.
Counselling is available to you in many forms, both free and paid as well as in person, online and over the telephone. Online marriage counseling is the most easily accessible for anyone with an internet connection as you can see your counsellor even if you are unable to physically visit them for any reason. Some people choose online counselling without considering any other kind of counseling purely for how convenient it is.
Can you do marriage counselling online?
Absolutely. There are several companies that run this online as well as individual counsellors who give couples the option to work with them online.
Online-Therapy.com is one of those companies that is solely web-based therefore you and your spouse can access them from anywhere in the world.Their program is centered on cognitive behavioral therapy (CBT). I've raved about how incredibly convenient and easy-to-use their system is before (click on image below).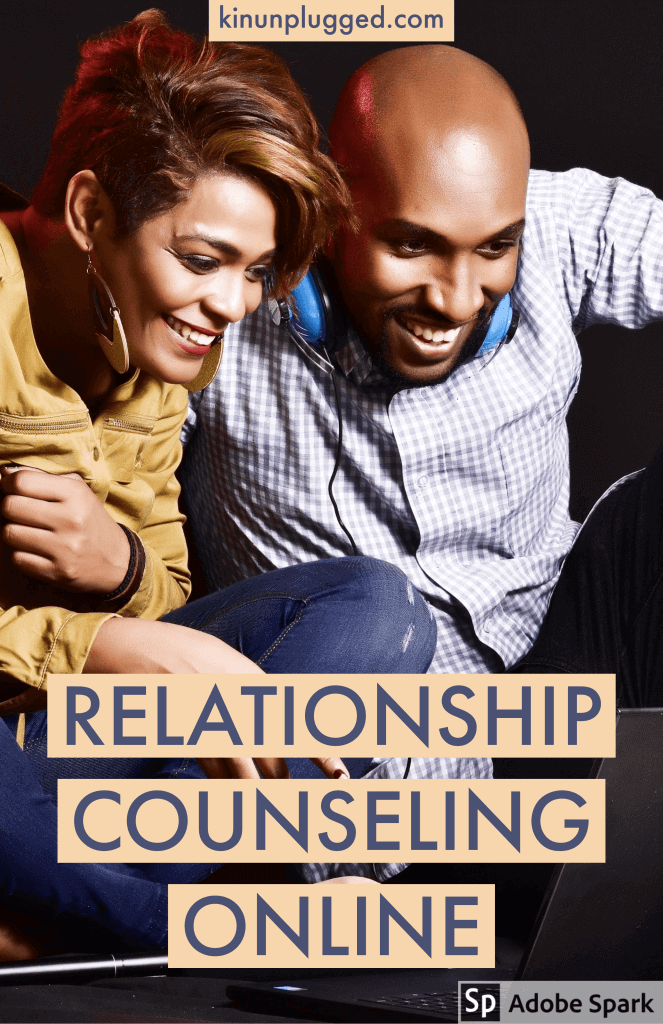 Is online marriage therapy effective?
When considering the question of whether online marriage counsling works, remember that it works in pretty much the same way that in-person therapy would. The only difference is that you would be in the comfort of your own home or whichever other environment you preferred and your spouse and yourself would ideally be communicating with your counsellor together.
Depending on your personalities as individuals, online counseling might be more effective for you because you might be more relaxed and open when in your own familiar environment. Research conducted as far back as 2002 found that participants who went through online therapy felt a "sense of freedom" to express themselves "without embarrassment or fear of judgement".
Research conducted in 2009 found that online cognitive behavioral therapy produced the same results as face-to-face or in-person CBT. This is not surprising as the procedure for therapists when dealing with clients face-to-face or online does not differ much.
Is online marriage therapy affordable?
This depends on what affordable means to you. This is a tough question for someone else to answer for you. This is because the answer is based on what you can budget towards counselling. It may be possible for you to find free or significantly subsidized online marriage counseling. It is also worth it to consider the fact that when you remove commuting costs, online counseling becomes even more affordable. The convenience and flexibility may make online counseling all the more affordable to you as a couple.
If you've had marriage counselling before, what form did it take? Did it work for you?
Please follow and like us: