I randomly decided to give Huggies Pull Ups training pants a try when my daughter was around a year and half old. We were on a quick holiday in the U.K. from Germany. I reached for her usual Pampers baby-dry nappy pants and saw the Huggies Pull Ups right next to it in her size. The Pampers pants vs Huggies Pull Ups debate honestly didn't last too long for me.
I really liked our Huggies Pull Ups for the three days that we used it before we left the U.K. again. I bought two extra packs of it to take back to Germany with us since I knew we couldn't find it there. An extra week into using our Huggies Pull Ups and I knew that I would choose good ol' Pampers Nappy Pants any day. For me, it came down to superficial reasons but also down to general accessibility and cost as well.
You may also like: How to potty train quickly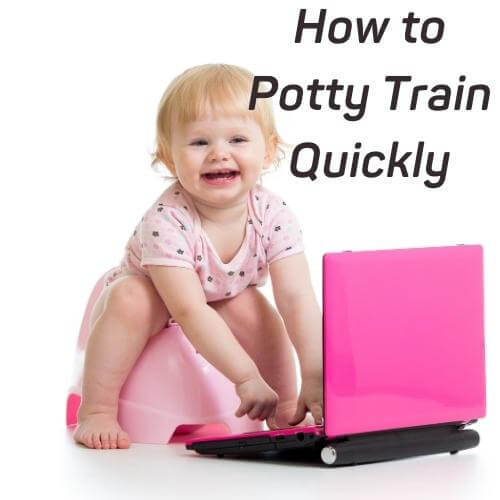 I encourage you to take everything into consideration in your Huggies vs Pampers diaper comparison.
The Best Diaper Brand
Different moms will give different answers. You will have your own answer to this question depending on where in the world you live and what is available. It is also possible that you simply cannot answer this question because you have not yet found a diaper brand that you are happy with.
Which diaper pants are best?
We tried a few diaper brands until we moved on to pants/pull ups but found that the only ones that did not lead to leaks, and therefore had the best fit, were Pampers. Therefore, when we started to use pants, we used Pampers baby-dry Nappy pants (after a very brief flirtation with Naty's pants).
I cannot be sure how many different types of Huggies Pull Ups there are around the world as I've only seen the Training Pants. I can see online that there are Trainers Night, Trainers Day and Explorers training pants. I've tried all three and found the quality of them all to be both great and about the same. There may be more than that available in different parts of the world. Let me know in the comments if you've tried others.
There are also different types of Pampers nappy pants. Other than the Baby-dry kind that I love, there are also the Active Fit nappy pants. I really like these too although they are not available in economical packs where we usually shop. They feel thicker and softer and more luxurious for those reasons. However, we don't get to purchase those very often as we can't find them all the time.
What is the difference between nappy pants and pull ups?
The idea is that Pull Ups are made specifically for potty or toilet training and therefore are not made to absorb a whole lot. Unlike nappy pants that are made with higher absorbency for longer wear including overnight wear. I must say, though, that I do not notice any absorbency issues with Huggies Pull Ups. I explain this below.
READ: The Best Potty training books for a toddler's parents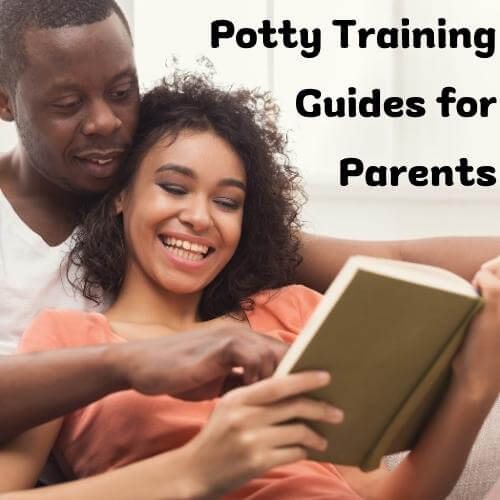 Why we chose Pampers over Huggies
Fit
Of course, this is the biggest factor to look out for when you first try diapers. Particularly diaper pants. They both seemed to fit well and my daughter did not seem uncomfortable in either of them. However, to the touch, the Huggies pants felt stiffer. They also looked stiffer both on their own and in clothing.
I initially thought the stiffness was a positive thing as it might mean that they were more durable. The stiff look in clothing put me off though and I later thought it was possible that they might not feel as comfortable to wear as I had first imagined.
My daughter's never had any issues with Pampers pants and I am happy with the soft feel and look of them for her.
Absorbency
I never had any issues with leaking with either Huggies pull ups or Pampers pants. I followed the size guide and changed sizes with age and weight. They both seemed perfectly fine. This was never a factor in choosing Pampers vs Huggies.
READ: The Best Baby Wipes for your baby
Accessibility
This is another reason why we choose Pampers over Huggies. It would seem that unless you are purchasing your diapers or nappies on Amazon, Pampers are the most widely available brand. Even on Amazon, you are of course, limited to which worldwide retailers of different kinds of nappies are able to ship to your corner of the world.
The abundance of pull up/pants options available in the USA is amazing. I wish we had half that many options available to us here in the U.K. and in Europe in general. In trying to decide between Pampers or Huggies where we lived in Germany, we only had Pampers available to us unless we wanted to buy off Amazon. Buying one pack of Huggies Pull Ups on Amazon would have cost much more than was necessary to spend and would also have taken too long to get to us.
Price
Speaking of costs, that is definitely one factor to take into consideration when deciding. We know that the cost of diapers for one baby over a year could be up to $1000. You certainly want to have the best diapers without it costing you anymore than that if possible. Going to extreme lengths to access a specific type is not the way to cut your expenses.
The Huggies Pull Up brands I mention here will cost you around £4-£12 depending on the size of the pack. At least those are the prices I've seen so far here in the UK. Pampers nappy pants will cost you around exactly the same range depending on specified baby weight and pack size.
Which is more expensive: Pampers or Huggies?
For a 44 pack of Huggies Pull Up Explorers, we'd be paying £12 if we could pick it up in store and didn't have to purchase it online. We would be paying exactly the same for Pampers nappy pants in her size but get a pack of 60! That's 16 additional diapers than we'd get in her size with Huggies Explorers.
To conclude…
This is a summary of my assessment of Pampers pants vs Huggies Pull Ups. I have included the size range of each to the best of my knowledge as well as some of my favourite features of each.
| | | |
| --- | --- | --- |
| | Pampers Baby-dry Nappy Pants | Huggies Pull Ups Training Pants |
| Size range | 6 – 17+ kg | 9 – 18 months & 1.5 – 3 years |
| Features | Easy removal by tearing sides, easy disposal with tape, leak protection, double leg cuffs | Double leg cuffs, wetness indicator, easy removal by tearing sides, Disney designs |
| Fit | Excellent fit in terms of apparent comfort and no issues with appearance in clothing | Great fit in terms of apparent comfort but does not look good in some clothing (mainly trousers) |
| Absorbency | No leaks experienced | No leaks experienced |
| Accessibility | Available in all stores | Available in most UK stores |
| Price comparison | Cheaper | Affordable |
Pampers pants vs Huggies Pull Ups
Have you tried both Pampers pants and Huggies Pull Ups? Which did you prefer?
Please follow and like us: