If you've searched for the most "natural" and skin friendly baby wipes, chances are that you have gone back and forth between Water Wipes vs. Pampers Aqua Pure wipes. Which wipes are better? It depends on what you prioritize.
READ: Pampers Pants vs. Huggies Pull Ups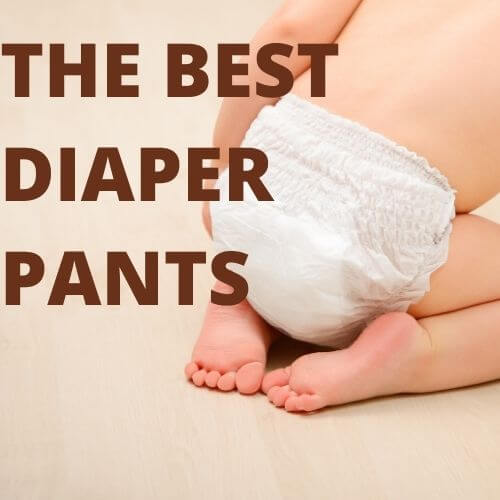 There is an abundance of baby wipes on the market. Choosing a single can become a difficult activity. It could be easier to settle for the brand that you've heard of before or that has been recommended to you. That's what I did.
I initially settled on Water Wipes because they came highly recommended and I believed them to be the best choice for my baby. However, four months after she was born, I was having a Water Wipes vs. Pampers Aqua Pure wipes debate.
I was unsure of whether to sacrifice all the things I loved about Water Wipes for the things that I had come to appreciate about Pampers Aqua Pure wipes. Eventually, yes, I did make the switch and I haven't looked back since then. I'll explain why.
How and why I made the switch to Pampers Aqua Pure wipes
The fact that I have used both wipes is purely due to availability (or lack thereof). On one particular day, we were almost out of wipes for our baby and I rushed out to our usual store to get some more. They were out of stock.
I could not bear the thought of going farther out to search for it in other stores so I picked up the Pampers Aqua Pure brand of wipes for two reasons: I recognized the Pampers brand name and it had the words 'aqua' and 'pure' on it. That would do, I thought.
You may also like: 25 Newborn necessities that you need to make your baby feel welcome
Why I'm glad I picked up Pampers Aqua Pure wipes that day
I'll tell you the differences I noticed right away.
Seamless feed
Pampers Aqua Pure wipes seem to be arranged so that they feed seamlessly and easily through my wipes warmer (the Lionheart warmer). I know. People will say wipes warmers are absolutely useless. I disagree and I am grateful I purchased one a short while after my baby was born. It made a big difference to our diaper changing sessions.
Also, when you think carefully about it, would you like your bum wiped with a cold wipe in the dead of winter? It has become one of my best baby buys. That's why I was so pleased to find that the Pampers Aqua Pure wipes worked so well with my wipes warmer.
You may also like: How to clean your baby's bath toys
Packaging
I like how easy it is to open and close the Pampers Aqua Pure wipes packaging. As I'm usually opening the entire package to put all the wipes into the warmer, I do not usually notice either way. Occasionally though, I will set out a single pack for general use for my baby's hands and face.
Having a pop top means they're easier to access and close when you're in a hurry. Water Wipes have the conventional thin flap as a cover which, if left open, will leave a higher chance of your wipes drying out.
Test them out for yourself
Despite both wipes being associated with sensitive skin, you'll hear that not all parents feel this way. For both wipes, there are some babies out there that have experienced reactions. Therefore, keep in mind that there is no way to be 100% certain that your baby will not react to either of them.
Remember that there are other factors that might be involved in a reaction developing while using any wipes brand. For example, the diaper cream in use at the time, or even the diaper you're using at the time.
You may also like: What Babies really need
If you find either of them too moist, you can store them upside down to make sure the moisture is evenly distributed before use.
My assessment of both wipes came down to a few different factors. See the table below. For me, the most important factors turned out to be the following: how well they fed through my wipes warmer, if they were sensitive skin-friendly and if they had convenient packaging.
Disclaimer: At no additional cost to you, I may get a small commission for purchases made through links within this page.
| | | |
| --- | --- | --- |
| | Pampers Aqua Pure Wipes | Water Wipes |
| 1. Sensitive skin-friendly | Yes | Yes |
| 2. Scent | None (Fragrance free) | None (Fragrance free) |
| 3. Flushable | No | No |
| 4. Wipes Warmer Feed Compatible | Yes | No |
| 5. Fabric | Premium cotton | Polyester & Viscose |
| 6. Moist or damp | Damp | Damp |
| 7. Packaging: Easy to open and keep closed | Yes (flip top) | Not always |
| 8. Easily dries out in a wipes warmer | No | No |
| 10. Suitable for face & hands | Yes | Yes |
Pampers Aqua Pure Wipes vs. Water Wipes
As you'll see from the above table, Pampers Pure won for my top three criteria. That's why I'm still using them now and I do not intend to make a switch back to Water Wipes.
To conclude
Babies skin is always super soft and you do not want to use any products that will tarnish that. Neither of these wonderful baby wipes brands gave my baby a reaction. I never had to deal with diaper rash or any other skin irritation despite her having delicate skin. They each suited me for many great reasons. Ultimately though, convenience meant that Pampers Aqua Pure is my preference.
Please note the wipes have expiry dates. Check dates before use.
Have you tried either of these brands before? Which did you prefer?
Please follow and like us: