Some women describe giving birth or going through labour as one of the hardest things they have ever done physically. Other women who have experienced labour might surprisingly describe it as one of the most beautiful and peaceful experiences they have ever had. While some moms might use music to achieve this, others swear by the use of positive and strong birth affirmations.
RELATED: Your Ultimate Birthing Playlist for all 4 Stages of your Labour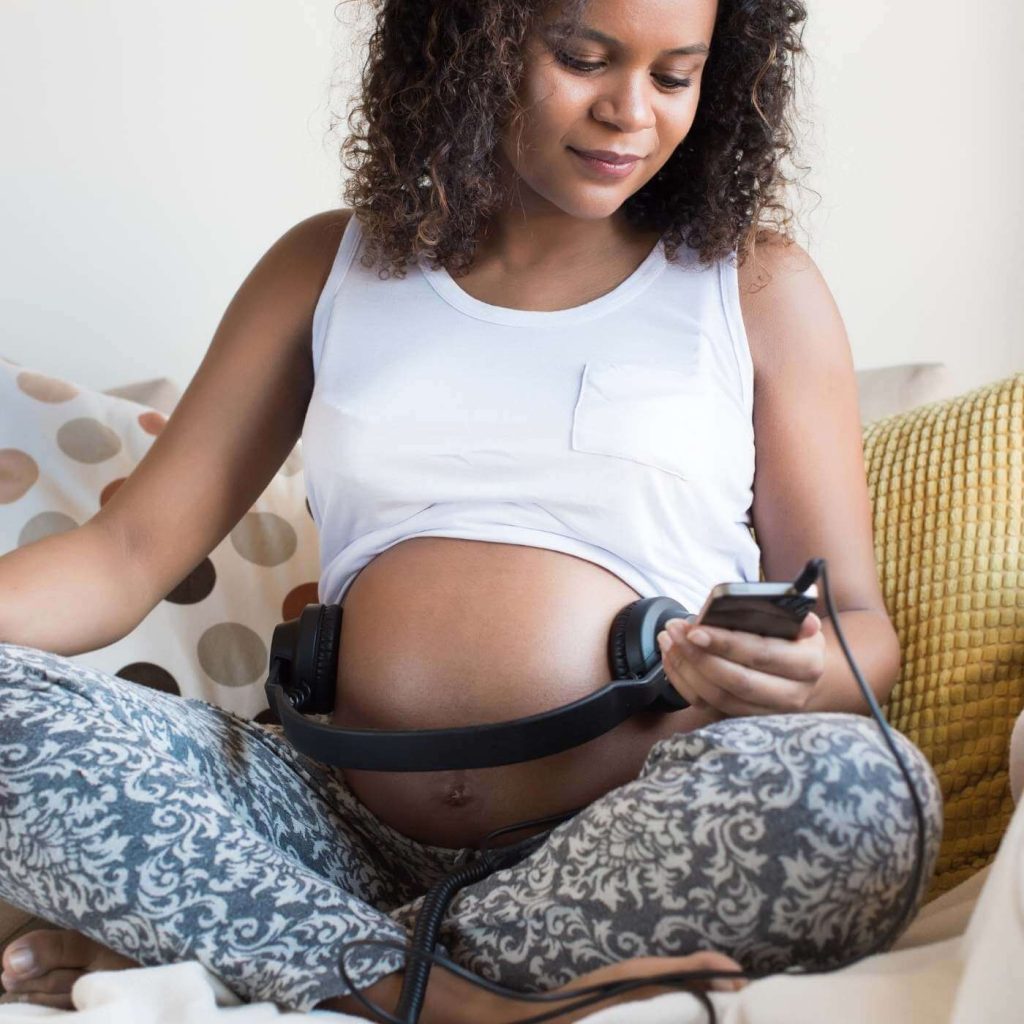 Why you should use birth affirmations
Perhaps we should first consider what affirmations are. I would describe affirmations as positive reinforcing and empowering phrases that one uses to motivate and inspire oneself. Whether you are having a natural birth or one assisted by pain relief, you need inspiration and motivation.
RELATED: The Benefits of Natural vs. Epidural-Assisted Birth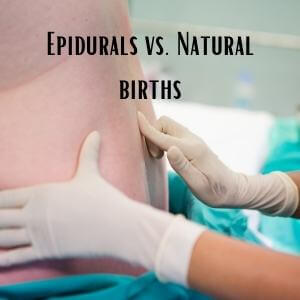 Given how much hard work goes into giving birth, if there is one time when you need affirmations the most, it is probably during labour. It is not called labour for nothing. It is not hard work just physically because if you are giving birth any other way, such as by Caesarean Section, you will need mental and emotional motivation as well. The process of bringing life into the world via any process is tasking and highly emotional.
Strong birth affirmations can provide you with the mental strength you need to stick the process of labour out. You want to give birth in a state of calm and as much joy as possible.
How to use birth affirmations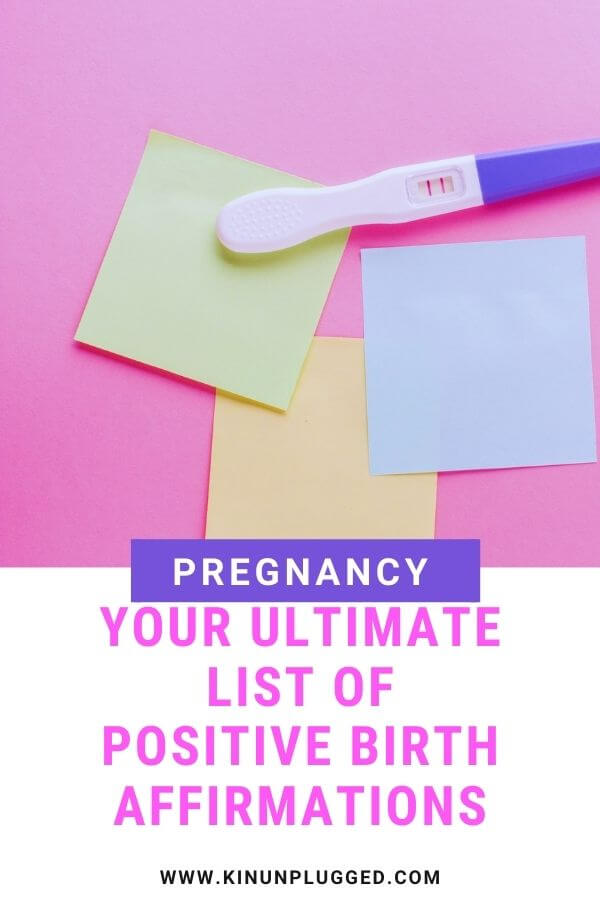 It is not difficult to use birth affirmations. Ideally, you should start sometime before you go into labour so that there is enough time for them to become second nature to you. You can choose to print out my list of birth affirmations, for example, and go through the list at least once a day starting months before you are due to go into labour.
You can write down the affirmations on sticky notes and stick them in strategic places throughout your home where you know you spend the most amount of time. It is helpful to put them on your mirrors where you can look at yourself as you speak the words to yourself.
Another option is to purchase birth affirmation cards online and much like you would do if you had an exam coming up, go through the flashcards several times a day until you are able to think of the affirmations without looking at the cards. These flashcards are useful as you can take them with you to the hospital when you go to give birth as well.
RELATED: How to pack a realistic C-Section Hospital Bag
Do not just read them silently to yourself. Speak them out loud as well. Hear yourself say the words and think about the words after you say them.
You can, infact, use the positive birth affirmations during your meditation sessions if you meditate. Go through the birth affirmation cards or your printed list and meditate on the phrases daily, truly thinking about what they mean to you.
Here are 15 affirmations for birth that will put you in a positive mindframe in the months and days leading up to your labour and strengthen you while you give birth.
RELATED: How you know you will be going into labour very soon!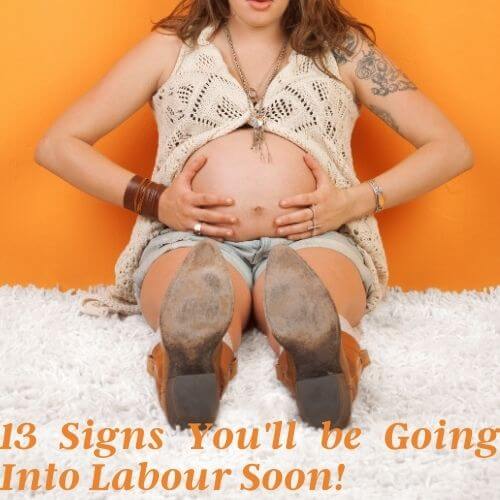 15 Empowering Birth Affirmations
I went through 30 birth affirmations when I was pregnant. These are 15 of them. I found them to be very helpful when I was in the throes of labour.
I am present in this moment and ready to find any positivity that exists right now.
I am confident in my mind and body.
I am healthy and strong and my body knows exactly what it is doing.
Any pain I am experiencing is only temporary and is for the purpose of meeting my baby.
My body was made to do this.
With each breath, I am relaxing my body muscle by muscle.
I am not in this alone.
Every contraction only brings me closer to meeting my baby.
I look and feel beautiful and strong inside and out.
I cast my worries and cares on God and surrender to His will.
My baby and I are working together for a successful birth.
I am the best mother that my child could have.
I can do this and I will do this.
My baby knows exactly what to do in order to make their way out.
I am grateful for the opportunity and privilege to bring life into this world.
Download these 15 birth affirmations in PDF format below:
For the full set of 30 strong and positive birth affirmations I used in printable flash card form, visit my Etsy store.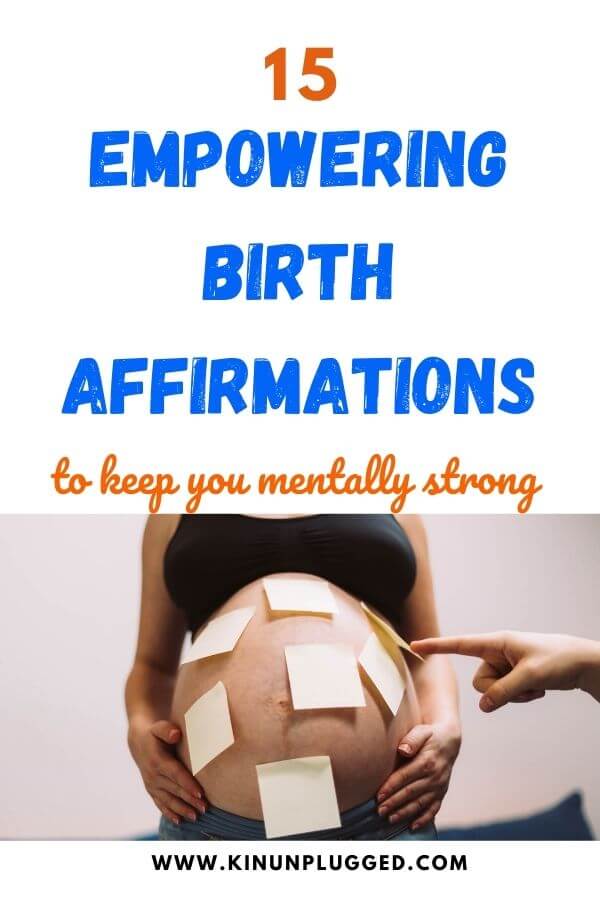 No matter how tough you think your birthing experience is going to be, know that you will be able to get through it. I hope that these empowering birth affirmations give you the strength to go through your labour like the amazing woman you are! I'm sending you positive energy for your labour if you are giving birth soon!
Please follow and like us: