Congratulations on your pregnancy! It is such an amazing time. You need to be able to savor every moment. You also need to make it as fun a time as possible. Sharing your pregnancy with your parents is a beautiful way to make it real to yourself! Particularly when it is your first pregnancy. In this post, you will find some fun and meaningful pregnancy announcement ideas for parents. 
One of the ways to truly enjoy your pregnancy is to share it with your loved ones. No matter how many times you are pregnant, each time brings its own special experiences to document. Telling your parents that you are pregnant is special for both yourself and for them. There are creative ways to announce pregnancy to parents that will make the moment unforgettable.
When should you tell your parents you are pregnant?
It is possible that you just found out you are pregnant and are here because you want cute pregnancy announcement ideas for parents. Or you may be farther down the line and be yet to tell your parents.
People tend to wait till they are around 8-12 weeks pregnant before they share their sweet news with friends and family. Other people prefer to wait longer and there are also people who announce their pregnancy as soon as they find out. Sometimes that can be as early as a couple of weeks into the pregnancy!
READ: 5 Totally Unexpected Symptoms of pregnancy in the Second Trimester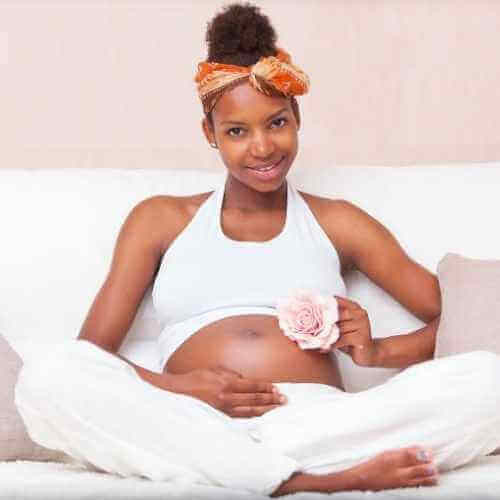 Telling your extended family and friends is a bit different from announcing your pregnancy to your parents. Depending on your relationship with your parents, it is usually going to be that little bit more special. Tell your parents that their child is about to have a child is likely going to be exciting and emotional. Due to the emotions involved, it might be tough to wait very long before announcing to your parents that you are pregnant.
At a push, some people are able to hold off telling their parents for at least a couple of weeks after finding out. However, this is entirely up to you. 
There is no fixed or set amount of time that you must wait before you share this special news with your parents. You can always caution them not to share your good news with others until you are ready if you are superstitious about or fearful of telling people too early.
Your parents could be the perfect support for you (in addition to your partner) from the start to the end of your pregnancy. 
READ: 23 Unusual Early Pregnancy Symptoms you may not know about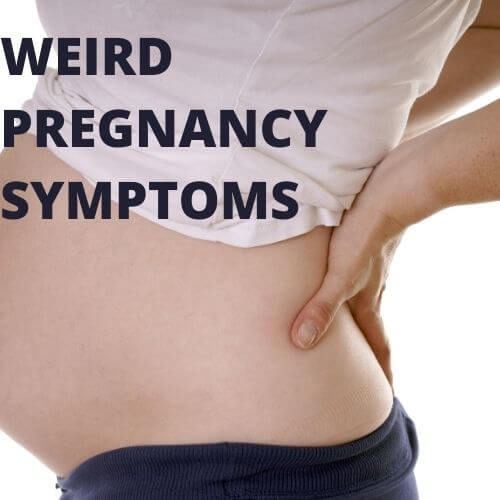 9 Creative ways to announce pregnancy to parents
Disclaimer: At no additional cost to you, I may get a small commission from purchases made through links on this page.
Announce it on a personalised t-shirt. This could be an ultrasound image of your little one on the way and/or actual words that announce your pregnancy.
Put it on a Scrabble board. This works especially if you are a game night kind of family. You could take on the task of "preparing" the game for everyone and spell out something as simple as "GRAND BABY ON THE WAY" before your parents get to the board. I think this is one of the cutest baby announcement ideas.
A photo in a photo. Send them a photo of yourself holding an ultrasound photo of their incoming grandchild. It is a very simple but effective way to surprise your parents. As simple as it sounds, it might take a couple of minutes for it to really sink in once they see the photo!
Make them to piece it together. Get a personalised puzzle that says something like "We're Pregnant!". If it is a personalized puzzle, it is easier to get it to say anything you want it to.  
Get the family pet involved. Depending on how compliant your family pet is, you could tie a scarf around its neck that very clearly announces your pregnancy on it. You could also hang a pendant from its collar (if it has one) that has something like this etched on it: "Incoming grandchild due…". Your parents can keep the scarf or pendant as a souvenir too.  
Create a birthday party invitation for on or around the baby's due date. This is another one of my favourites as it can turn into a fun little impromptu party if done in person. It is just as effective long-distance if you cannot see your parents as you can just send it by email or by post or mail. 
Grandma and grandpa cushions or throw pillows. These are cute too as your parents get to keep them forever. They can also become a sweet part of their permanent home decor. 
Put it on a coffee mug. I like this idea because again, it can take a second for your parents to catch on. It might not occur to them to really look at their mugs or the messages on them. They might be sipping away for a while before they take a look. Or you might have to nudge them a little.  
Catch the moment on camera. This is a cool, no fuss way to announce your pregnancy to your parents. That is because you do not need to do any real preparation (except maybe buy a camera if you must) and you truly capture your parents' reaction. Insist on a group photo and just before you take the photo, tell everyone to say something else instead of "Cheese!" "We're Pregnant!" is a good one that might leave your parents confused for a second!
So those are my favourite baby announcement ideas for parents. Execution is everything with some of those ideas. That is why I have listed a few things below for you to keep in mind.   
5 Things to keep in mind for the best baby announcements
Keep some tissues on hand. Even if you do not expect to shed any tears, you just might – remember those pregnancy hormones are raging around inside of you! Your parents might need tissues too.
To make it a real surprise, consider your parents' routines. If you want to announce to both of them at the same time, of course you should not choose a time when you are not certain that they will both be present. In addition, it might totally ruin the surprise if you have never organized a family barbeque before and you suddenly announce that you are doing so. They will probably be suspicious that something's up. If you never play scrabble together as a family, suggesting a game on a random evening after dinner will definitely raise their suspicions as well. Announce it on a seemingly normal occasion.
Order any items you need as far in advance as possible. The majority of ideas listed above require purchases to be made. Do not be caught out by delayed deliveries. Make your order(s) in advance and have everything you need ready at least a week before you plan to tell your parents.
Be camera ready. Some people are not too fussy about whether they have a record of how their parents react to the news. If you are, make sure you have your camera on hand to capture the moment. You could also make sure you have your partner on hand to do that for you as you may be too overcome with emotion yourself to remember.
Proximity. Are you going to be able to tell your parents in person? Or is this going to be an announcement done by video call? If you cannot tell them in person, you should consider which of these awesome pregnancy announcement ideas for parents will have the maximum effect when done long-distance. Effect not just on your parents but also on yourself and your partner! You might want to be able to make sure that whatever you do, their reaction can be caught on camera.
What are some of the most creative and fun pregnancy announcement ideas for parents that you can think of?
Please follow and like us: