There are a ton of different ways to celebrate your baby's birthday. Increasingly, families are opting for cake smash photography sessions.
What is a cake smash photo shoot?
Believe it or not, a cake smash photoshoot is exactly that: a shoot where your baby is supposed to smash into their cake and make a cute mess of themselves. The messier they get, the better. It only makes for more adorable photos. This is usually followed up by a bubble bath for your baby which is not only to clean them up a little but also to get some more photos of them splashing around in the water. It is a worldwide trend that originated from the U.S. but seems to be here to stay.
What is the purpose of a smash cake?
They are usually done for a baby's first birthday but there are no hard and fast rules in the baby world! The aim of a cake smash is to mark your baby's birthday in a different way. Of course, you should get cute photos out of it. Your baby is supposed to get as covered in cake and icing as possible, and look happy doing it. If you get involved with the photos as a family, you should all get messy too.
READ: What to get a toddler who doesn't like cake
What cake is best for cake smash?
In my opinion, the best cake for your baby's cake smash is whatever type of cake you already know they like. That way, you can be sure that they will really get involved with the cake for the photoshoot.
If you have been very health conscious and avoided giving your baby sugary treats like cakes, you probably have no clue what type of cake they will like. In that case, your best bet would be a plain old vanilla cake. If you are concerned about allergies, your safest bet would be a gluten-free, allergy-friendly vanilla cake with simple allergen-free icing.
READ: How to prepare for your baby's cake smash photography session
What do you wear to a smash cake?
Your cake smash outfit choice depends on a couple of things. Have you got a theme planned out for the photoshoot? That would be the easiest way to decide on what your baby is wearing. If the whole family might like to be in some of the photos, you could stick to a theme.
Will there be outfit changes? If so, you could dress your baby up in their first outfit to arrive for the shoot and take it from there. You might want to ask your cake smash photographer for suggestions on what they think you should arrive in.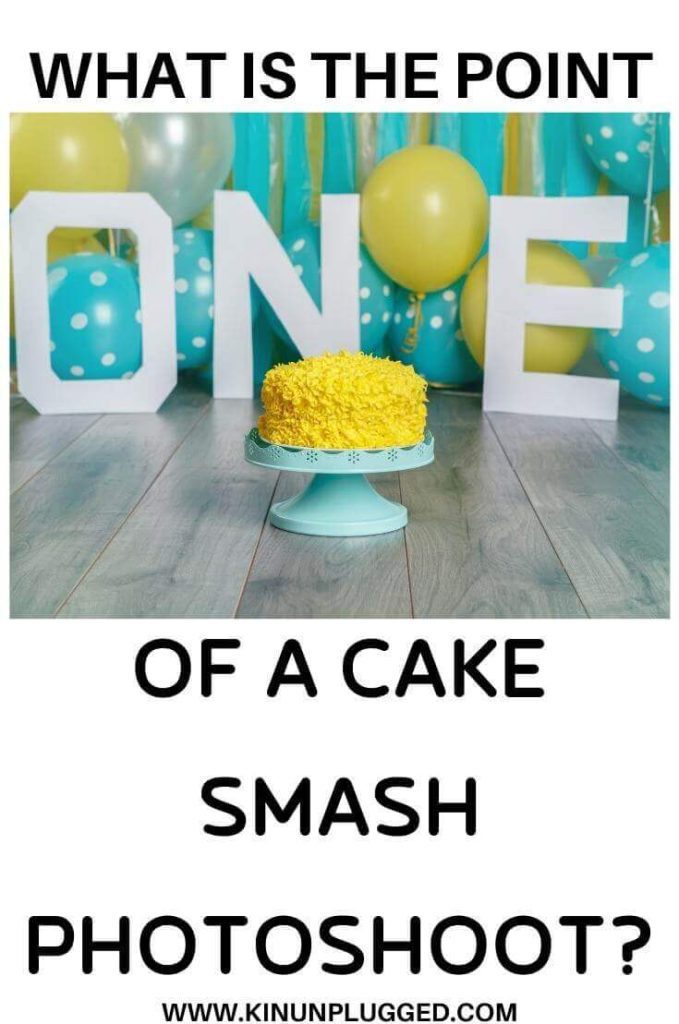 What is a smash cake made of?
Smash cakes tend to be quite heavy on the icing as the point is to have a messy time. Regardless of what kind of cake you get, the icing will usually be enough to make an impact on your baby's hands, face and immediate environment!
Can babies eat cake on their first birthday?
That is an individual decision. If you would rather your baby did not eat cake when they are a year old because you feel they are too young, for example, you could always have a regular photoshoot and push the cake smash a couple of years.
What is the difference between a smash cake and regular cake?
A smash cake is made for the primary purpose of having a baby smash into it. For that reason, less effort might go into the way they taste. They also tend to be significantly smaller than regular birthday cakes. No wonder. After all, there is no point making a large cake only for all of it to be smashed into. An effort is usually made for how they look though. They must look good enough in photos before they obliteratedby your baby.
A regular cake is made, hopefully, purely to be eaten. They can be as elaborate, or not, as you like. They will also usually taste great as the purpose of them is to be eaten and not smashed.
Is smash cake only for the first birthday?
As I said above, in the world of babies and toddlers especially, there are no hard and fast rules. The trend has been for cake smash shoots to be done for first birthdays but you can do what is most convenient for you.
Have you been considering a cake smash photography shoot for your baby?
Please follow and like us: