Reading Time:
6
minutes
Around thoughts of weaning, my baby's turned 1 and I knew I'd want to mark that somehow. A cake smash photoshoot was it for me. At first, I wanted to do it myself. Then I remembered that I wasn't able to muster up the energy to set up a newborn photoshoot at home.
Yes. I had the bright idea to set up an at-home newborn photography session a week after birth. My plan was to bake a delicious cake for my baby girl which I would of course consume myself. Her newborn photoshoot would be set up and directed by her mother. I didn't reckon with the possibility of a C-Section and being near-immobile for that first week. Her newborn baby photos were certainly not professionally set up.
You may also like: The Most Age-appropriate Gifts for 2-year old Girls
That's why I knew by her 1st birthday that I would not be entertaining the thought of organizing her birthday cake smash at home. I was going to book a professional cake smash session at a studio.
2 main criteria for choosing your baby's cake smash photographer
Preparing for the perfect cake smash photography session is no easy job. I'd been on the hunt for the perfect cake smash photographer for a couple of months. It took a long time to settle on one because I needed to meet certain criteria that I'd set myself:
The person had to be affordable and close to home. One of these conditions, I met successfully.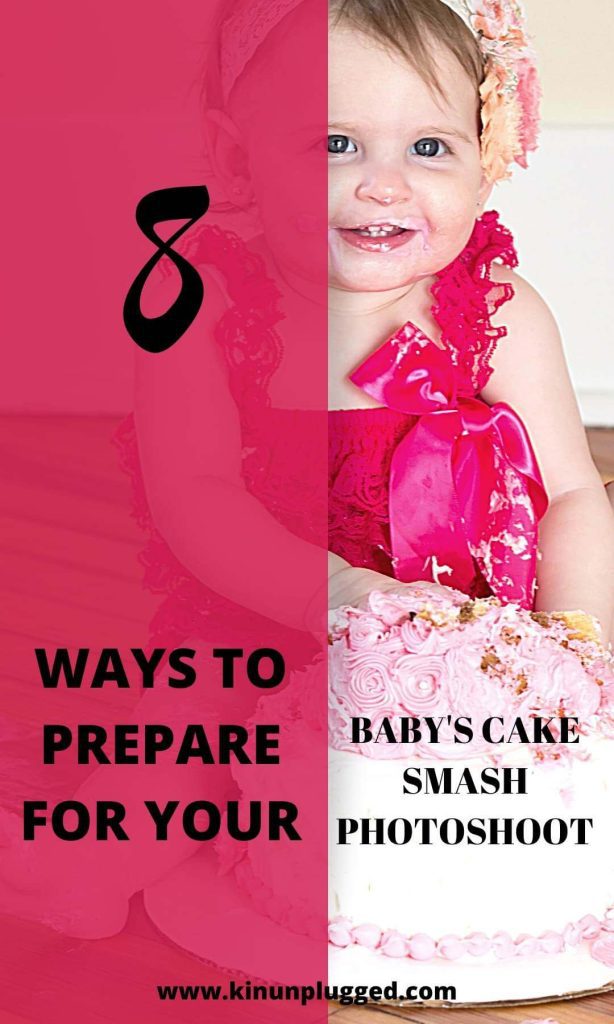 Close to home
She was a 10 minute drive from home. A bit more in traffic but no more than 20 minutes at worst. This was useful and I'm glad I made it so important in my search because as things tend to go, my baby was not in the mood to see a new face and be in a new space! She cried her little eyes out and spent the short half hour or so that we were there clinging to me and looking lost and confused. The photographer tried everything to make her smile: bubbles, a stuffed Nemo, CBeebies on her mobile phone…nothing worked. She barely wanted to look at the cake and didn't seem to like the taste of it at all *fingers crossed she never gets to liking anything sugary!*
She sent us home to feed her, calm her down and come back in two hours.
Affordability
This is one that I realised very early on in my search was going to be tough. The cheapest I found…well I could I see why they were cheap. This lady is one I found on Instagram. Her photos were beautiful. I couldn't find a price list on her website but inquired about her availability anyway and she got in touch. She was lovely over the phone and said she'd give me a discount on the booking cost. That sold me, of course.
Come to the photo viewing day and unfortunately I wouldn't call any of the packages 'affordable'. Not currently for myself anyway. Resulted in me going for maybe 1 or 2 fewer photos than I would have liked. In a way, I was almost grateful that my baby wasn't as happy and smiley as she could have been on the day because then I'd have had an even tougher time deciding on photos.
I learned quite a bit that day and the in the couple of months running up to it about getting ready for a day like that.
Quick lessons for preparing for the cake smash day
Spend at least a month searching for the perfect photographer. Just looking at their website and portfolio will help you decide if they could produce the kinds of photos you want for your baby.
Decide on an overall budget and determine to stick to it when choosing your photographer. That helps you to narrow down your choices based on booking costs.
Speak to your photographer beforehand and try to get a feel of if they will be able to handle your baby. Hopefully in their job they've had experience of many different types of babies but you know your baby best and if you've got a calm, quiet one who needs an equally calm atmosphere to be comfortable, for example, you probably shouldn't go for a seemingly hyperactive photographer.
As much as possible, choose someone who is located close to home. And even better, if they can come to you with their props and backgrounds, excellent! It helps to make a baby feel more comfortable as they'd be in their own space. I know mine would have been much happier doing it at home! If they're close to home, it's ideal just in case, like us, you need to get baby home to calm them down a bit or if you forget something important.
Make sure baby is well fed. Last thing you want is a hungry baby. They'll hardly feel like smiling or posing for a photo.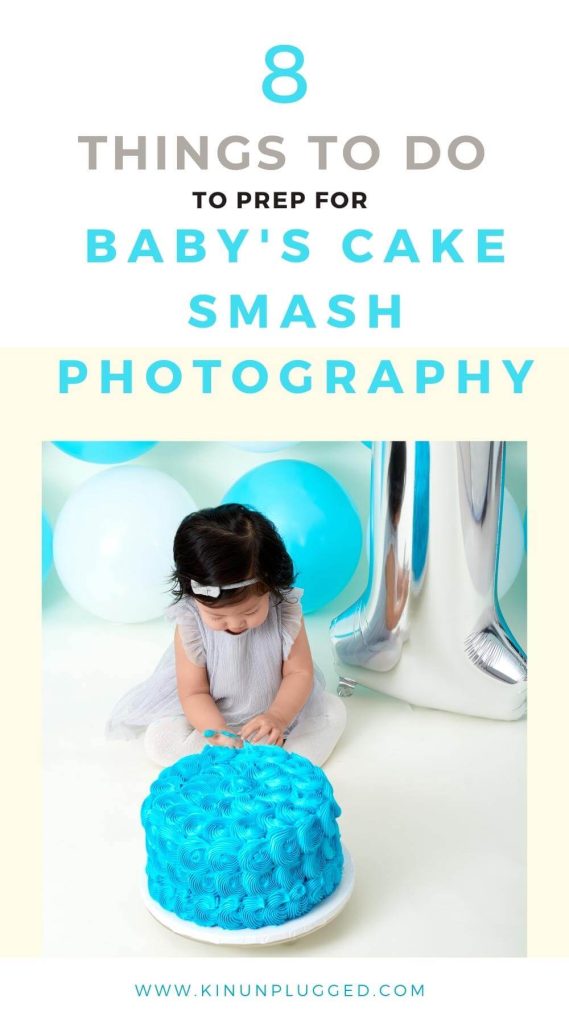 Make sure your baby isn't due a nap. Try to schedule the shoot for a time when they'll be up and alert for at least an hour. This was a fail for me. She wasn't hungry but she was absolutely sleepy and when she's sleepy, she's usually unhappy! We really only had one option of a time when the photographer could have us that morning and it coincided with her nap time.
Prepare yourself for anything. Prepare yourself for a nightmare session or a joyful time. Determine that if your baby won't be zen, you will.
Take something familiar with you if you're not shooting at home. Your baby's favourite toy, for example. It helps for them to have something they know and can clutch on to close by (apart from you, that is!). Could also be a someone rather than a something. Like a family member. Maybe someone who always makes them laugh.
Over all, it did in fact turn out to be a good shoot although we got about 16 good photos from it instead of the 60 that I'd imagined 😀
You may also like: How to wean your toddler off breastfeeding
Tears were edited out and there were two photos where a little smile was caught. One of the two was possibly the start of a wail but it looks like a smile to anyone who doesn't know her so well so hey ho!
There are a few things that I'd say everyone should take with them to a cake smash shoot on location.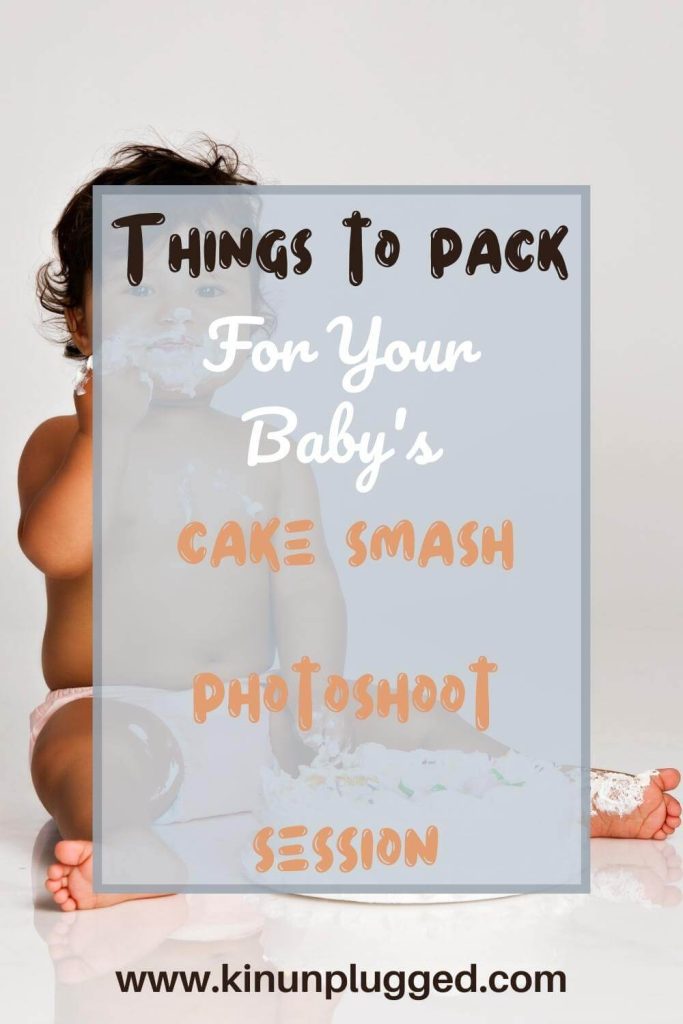 5 Items you need for your baby's cake smash photoshoot
Wet wipes
To wipe up your little one's sticky hands and face during and after the shoot.
Towel
If you're lucky and your baby gets really stuck in, there'll be a nice big mess to deal with after! Wet wipes won't be enough to sort that kind of mess out but a towel will do the job.
Change of clothes for baby and yourself
If you arrive in one set of clothing that they are to be photographed in, you'll need to have another set on hand for when you're leaving. It's unlikely that their clothes will remain nice and clean enough to reuse after the shoot! Having said that, remember that they'll want to be in mummy and daddy's arms at various times throughout the shoot and if they've got cake everywhere, you're going to get some too. Have a change of clothes ready for yourself.
Favoured nibbles or snacks
If they don't like the cake, you can give them some of these to eat so it will look like they're at least eating something. Your photographer might even suggest sticking them in the cake for your little one to dig out and eat so that it looks like they're eating the cake.
Water
Smashing cake is hard work! Eating it can make them thirsty too. Bring a drink for them in case they need it.
Did you do a cake smash photo shoot for your little one?
How did it go and what prep tips would you give?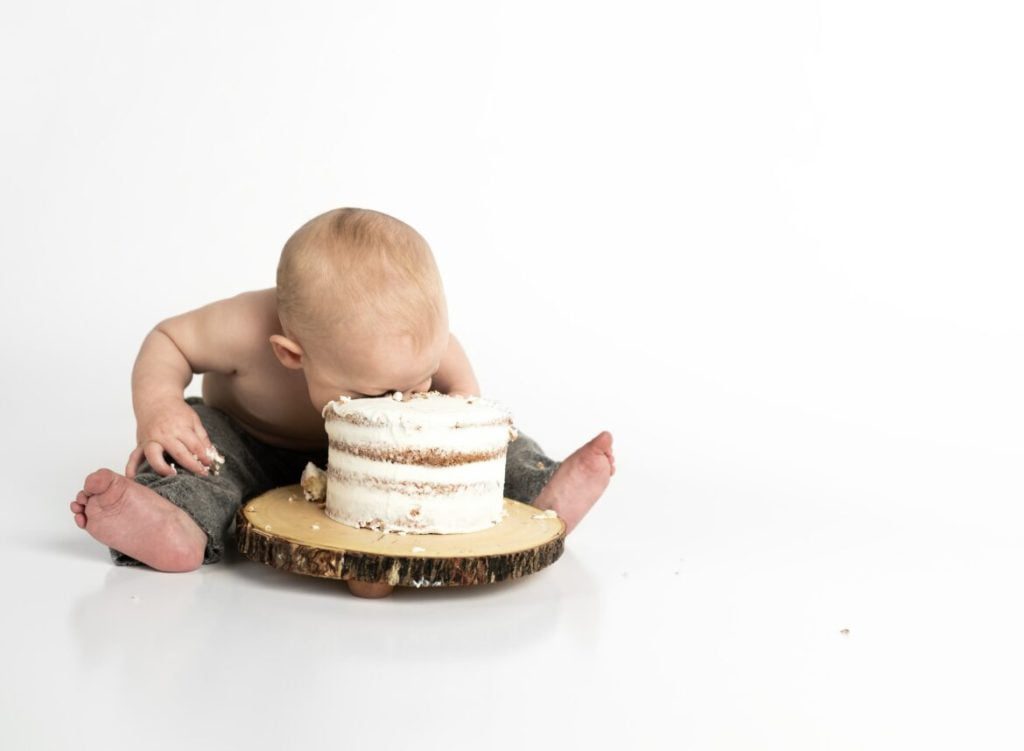 MORE
13 of the Most Important Questions to ask about home birth (for your midwife and yourself!)
How to feel beautiful while pregnant
13 Big Signs your body is getting ready for labour (labour is 24 to 48 hours away!)
Please follow and like us: