Choosing the right kind of name for a baby boy is never an easy task. Picking out cute country boy names can be especially tough if you do not have enough options to pick from. You also then must consider meanings.
There are many things you want to consider when giving a child a name. It cannot be just about a name you like, but also about one that you feel that your child will be proud and happy to have.
RELATED: Strong and magical fantasy names for boys
With that said, some parents will look for a specific type of name for their kids and today we are looking into cute country boy names that you can give to your child. It does not matter if you have a Scottish baby, or an American baby, many of these country names can be very fitting for anyone.
Think of your child as he grows up before giving a name. Visualize him as an older individual who must live with and embody the name.
While it may sound like a specific name you choose is cute when your child is a toddler, it may not be quite so fitting once he is an older or an adult. That name could turn your child into the target of many jokes in school, or it could simply be a name that your kid is going to dislike.
Either way, you need to think long-term when you look for baby names for boys. Some names like Huckleberry Finn can be a little too outrageous to consider. Some people choose Anglo-Saxon names while others look for more exotic names or unique country ideas.
Go the celebrity route
Perhaps you want to go with a celebrity name and there are plenty of great choices to choose from when you think about famous people. There are a few names that are perfect examples of cute, but also strong choices.
Keanu: This name means "A Cool Breeze" and the actor Keanu reeves is probably one of the most popular people in the world.
Brad: This name means "wide river crossing" and actor Brad Pit is also a top actor that everyone who owns a TV set has seen at some point.
Billy: This name means "resolute protector" and several celebrities share this name. Most notably, Billy Crystal, Billy Corgan, Billy Zane, and Billy Idol.
Mark: This name means "God of war" or "consecrated to the god mars" and novelist Mark Twain is probably the most popular person with that name along with actor Mark Wahlberg.
One of the coolest ways to gain inspiration for cute country boy names is country music.
RELATED: Unique baby names starting with 'M'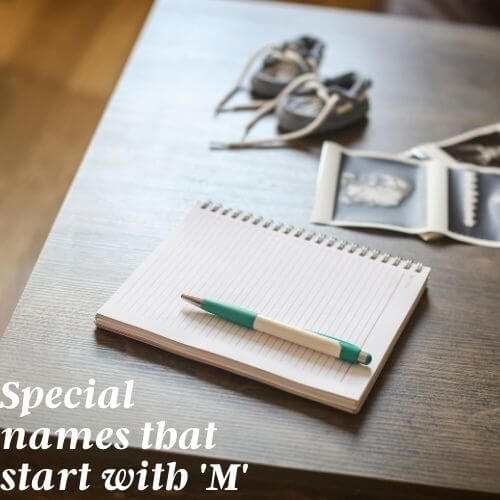 Country music origins
Country singers can have some cool names. Your favorite country musician's name could be your best pick for your baby boy.
Garth (Brooks) – meaning someone living near an enclosure
Blake (Shelton) – meaning swarthy or dark-haired
Merle (Haggard) – meaning blackbird. It is also gender neutral
Clint (Black) – meaning "steep bank" or settlement on a hill
Dierks (Bentley) – meaning leader of the people
Elvis (Presley) – meaning wise
Waylon (Jennings) – meaning land by the road
Vince (Gill) – meaning conqueror
Brantley (Gilbert) – meaning sword or fiery torch
Cute but strong suggestions
If you do not necessarily want to give your child a name that is famous due to a celebrity, you can always choose a name that sounds cute, but also very strong. The following are some unique country boy names that fall into this category:
Deacon: While this name means "a servant of God" it does have a very welcoming ring to it that makes it kind of cute.
Grady: This one really hits high in the cuteness scale and it means "Illustrious one" so it is a perfect balance of cuteness and personality.
Sterling: This name means "little star" and it is also a very cute name to choose with an undoubtedly cute meaning.
Ura: This is a very unique unisex name that means "the heart". This short name as well as the meaning are both very cute.
Final thoughts
Now that you have a better idea of some good country boy names, you can consider them and decide on a name that is ideal for your child. Their name is something they will have for the rest of their lives, unless they want to change it as they grow older. However, the idea is for children to love their name.
There are many options to choose from, and I hope that these suggestions will provide some insight into great country names for your baby boy.
Please follow and like us: