If you have been following this blog for a while, you will know that we lived in Germany for a couple of years. There are many differences between the UK where we now live and Germany. One of them is that you are obligated to pick a pediatrician for your child. The experience of finding one for our daughter when we first moved there taught us some valuable lessons on how to choose a pediatrician. 
You can decide to use a trial and error method where you keep visiting different pediatricians until you find one you think you really like. You could also set out specific criteria of what you want in a pediatrician and make sure you have everything on your list ticked off.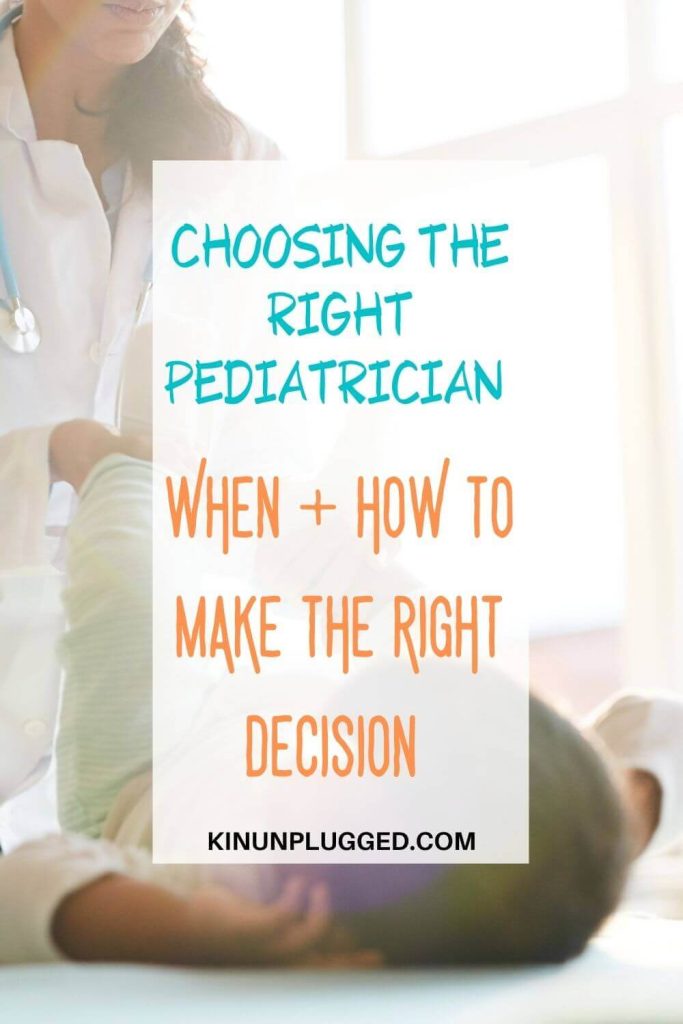 When to start looking for a pediatrician
This generally depends on which part of the world you live in. In some areas, you need to settle on a pediatrician while you are pregnant or before you give birth. This is because you need that pediatrician to be present to check your child as soon as they are born.
In the U.K. however, you are unlikely to need to choose a pediatrician prior to giving birth because your child will be seeing your general practitioner unless the need arises for them to consult with a more specialized doctor.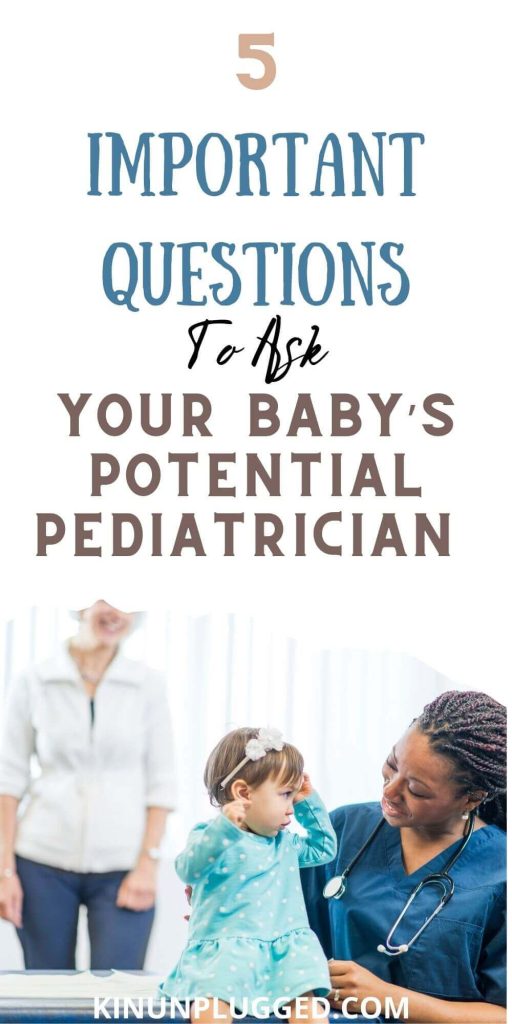 What questions should parents ask when choosing a pediatrician?
You should think of your initial meeting with a pediatrician as an interview. You are there to make sure they are the right doctor for your child. While you are not there to make them feel like they are being interrogated, you do need to ask the right questions. If you feel or find that they are not receptive to answering your questions or are offended by them, that is your first clue that they are not the right pediatrician for you.
These questions are a good starting point to help you choose a pediatrician. The answers they give may lead you to asking more questions that are not on this list.
What has been your favourite case that you have treated so far? This shows how personally they view their relationships with their patients. It might also give you some insight into their level of expertise.
Who covers for you when you are not available? See if you know who their cover will be and if you will like them. Make sure you will be satisfied with them too as you might be seeing them often.
How long have you been practicing? A lot of parents value experience when choosing a pediatrician for their child. It does make sense as experience may give a pediatrician knowledge about unique symptoms that newer pediatricians do not have.
What parenting style do you think works the best? If you have different parenting philosophies from your pediatrician, you are likely to clash sometimes. Pediatricians may need to give recommendations that affect some aspect of your parenting style sometimes. If they take very different stances from you on how to raise a child, problems could arise.
How long do you usually take to perform a check up? If they have a standard amount of time to see their patients but it is much shorter than you would be comfortable with, you must know that early as it may stop you from going forward with them.
What should parents look for in a pediatrician?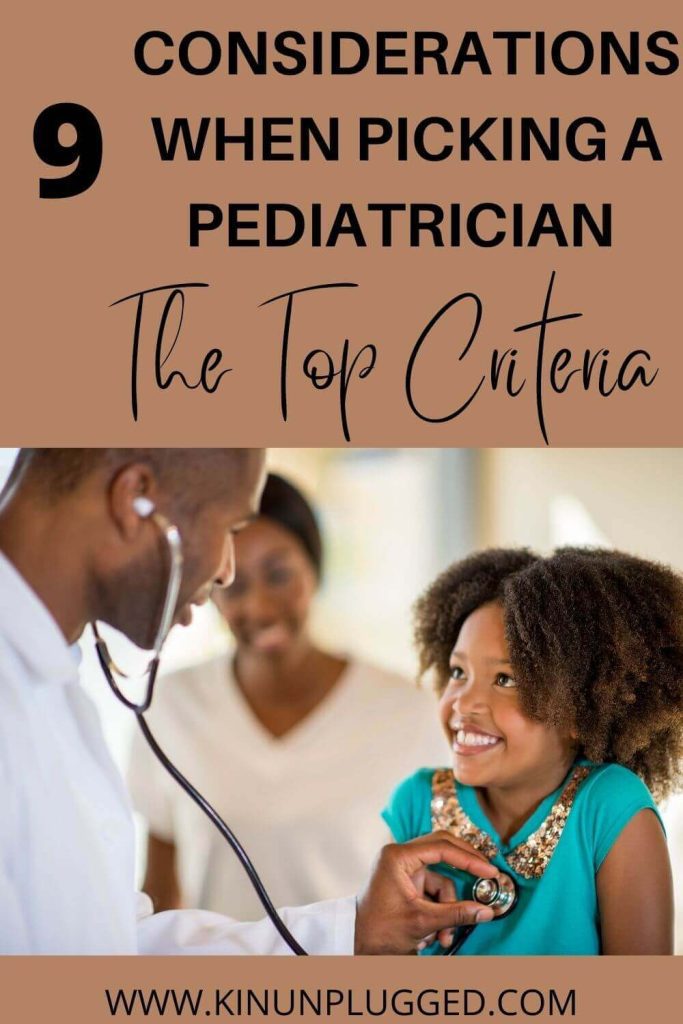 Easily accessible out of hours. How easy is it to reach them out of hours? Do they give you access to their mobile or cell phone numbers? Do you have permission to email, text or call them when they are not in the office? Or do they stop being your child's doctor when they are not at work?
Patience. Do they seem to be rushing you out of your appointment when you see them? Do they seem to be irritated by your many concerns about your child? Does your child's crying and fussiness seem to annoy them?
Your baby is at ease around them. No matter how much time you spend with your pediatrician, does it seem like your child will never be comfortable around them? Does your child appear to actually dislike this doctor?
Attention to detail. How meticulous are they? Do they take their time to inspect your child? Do they carefully analyse what you tell them in order to understand what might be troubling your child when you visit them with an issue?
They show concern not just for your baby but also for you. They understand how stressful parenting can be and so they ask about your welfare as well as your child's.
Great listener. They ask questions and appear to not only hear the answer but also listen and understand. They do not just ask questions in a routine manner as though it is a matter of procedure. They hear your answer and ask follow up questions.
Length of appointment times. You are not allocated a short amount of time to see them during which you must rush through your concerns. You need time to go through all the reasons why you are there. Otherwise you are likely to forget some things and leave without addressing everything.
They come highly recommended. Do some digging. Finding someone that other people have used and are happy with is reassuring. Get opinions from your general practitioner or family doctor. As relatives, friends and colleagues which pediatricians they use and why they are happy with them. You can also go online and check out parenting groups and forums to see who they recommend in your area.
Proximity to home. Yes, it is important to make sure your chosen pediatrician is in your area. Unless you have no luck at all finding one you are happy with in close proximity to you, of course. Otherwise, at a time when you feel like you need to get your child to their doctor quite urgently, you will not want to travel a long distance to see your pediatrician.
It is important to remember that you are never forced to stick with one pediatrician. Choose a pediatrician who makes you feel comfortable. Do what is best for yourself and your child. Look around as much as you can and make sure you are both happy with the pediatrician you choose.
Please follow and like us: