If you're anything like me, shopping for gifts for people can be a painful process. I tend to overthink things in an effort to make sure I'm getting something that the person definitely needs or will absolutely appreciate. While these are the right aims, sometimes letting go and hoping they know it's the thought that counts is what really matters. Christmas is the time of year that I need to remind myself of that the most. I'm always looking out for some sort of Christmas gift guide to make things easier. I've found it especially tricky to find a lot on in-law Christmas gift guides. If you've had this difficulty too, this one's for you!
I've personally only gone down the music, cosmetic/perfumery and baked goods road with my in-laws but I've always been interested to see what other people think up. Of course, these things get easier the longer you've known people and the better you know them so hopefully it shouldn't be too tough late in the future!
I asked for suggestions from some mom friends and asked Mr. Google too.
Below is a list of good Christmas gift ideas that are likely to go down well with your in-laws.
You're sure to score on at least one thing here regardless of your budget!
Click on item names and photos to see purchasing options.
Disclaimer: At no additional cost to you, I may get a small commission for purchases made through links within this page.
1. Kristen at Joyfullythriving.com suggests a cake mixer
2. Budget-friendly marbled nail polish mugs via Strength & Sunshine
3. All Natural Homemade Bar soap via Pink Fortitude
4. DIY Candles – find two guides here and here
5. Gratitude Journals – find the one that I use below
8. Sugar-free homemade white chocolate. Click through the link to see how to make vegan chocolates as gifts for your in-laws.
9. Air Fryer – Recipe This recommends the Philips' brand!
10. Eco-friendly Beard brush & comb set. The men in the family are not to be neglected!
11. Coach satchel bag. If you can afford a higher price tag, a fancy hand bag like this is good value for the well-placed zipped compartments and amazing design.
Your mom-in-law and sister-in-law will always appreciate anything that smells good. Jo Malone colognes smell amazing and unique. Special fragrances like this particular one make awesome gifts for a sister in law or mother in law.
14. L'Occitane Almond Milk Concentrate
15. Framed family photos
16. Bath bomb cubes
17. DIY Christmas potpurri in a jar (pictured below)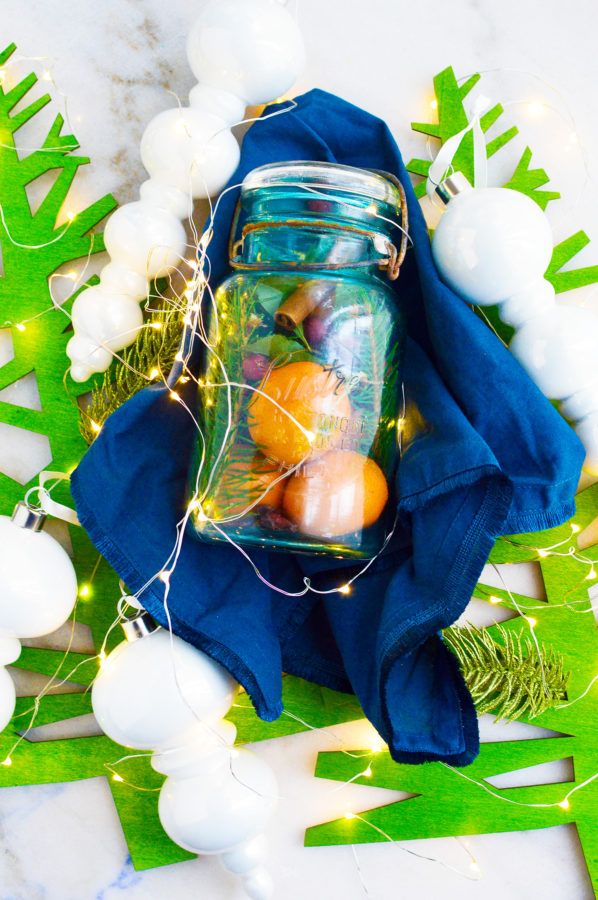 18. DIY Etched glasses. Find a guide HERE.
19. Shelley from Taming Frenzy suggests an electric footwarmer. That's something anyone would appreciate around the Christmas holidays!
20. Three bean chili mix bean jar. Angela from Marathons & Motivations has the ingredients laid out HERE (photo below)
24. Easy tote bag. Find the super straightforward sewing tutorial HERE
25. Flossie's DIY Spa treatment
27. Ferrero Rocher Decorative Pyramid
28. A Grooming Kit for a gentleman. Get a good quality one like this and it's always a winner with the men in your family!
29. A dash cam
When all else fails, a gift card is your best bet but a gift for your in-law shows that you put some effort into it. Go back over that list and see if there's anything you may have missed!
What interesting or unique gift ideas have you had that were a hit with your in-laws?